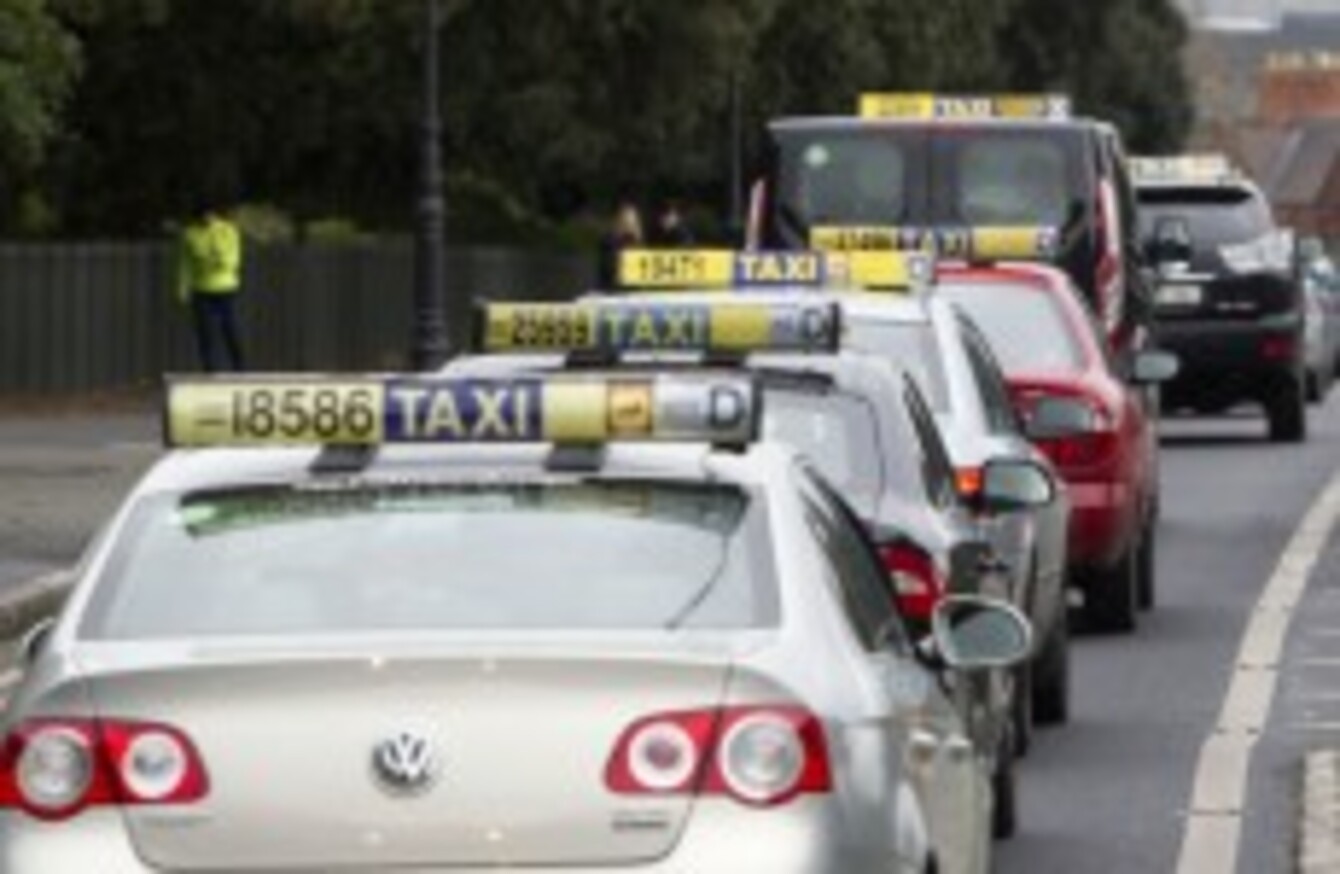 The current style of taxi sign.
Image: Sam Boal/RollingNews.ie
The current style of taxi sign.
Image: Sam Boal/RollingNews.ie
THE NATIONAL TRANSPORT Authority is considering extra safety measures for taxi drivers following a number of attacks in recent years.
It comes a week after a taxi driver, aged in his 70s, was stabbed more than 30 times in an attack in Co Westmeath.
The National Transport Authority (NTA) is calling for submissions on whether mandatory safety equipment should be installed in all small public service vehicles.
Suggestions range from in-vehicle security cameras and a partition separating the front driver seat area from the rest of the vehicle, to a locational alert system.
Another public consultation launched by the NTA is on the style of taxi roof signs, after studies revealed an increase of as much as 50% in fuel consumption when signs are horizontal due to increased drag. Potential changes include smaller signs, and signs containing electronic displays.
We want to know what you think of the proposed security measures: Should CCTV be mandatory in all taxis?

Poll Results:
Yes to all of the above. (1738)
No - taxis are safe enough. (374)
No interest/opinion. (149)
More detail on the submissions is available on the NTA's website. The deadline is 25 September.