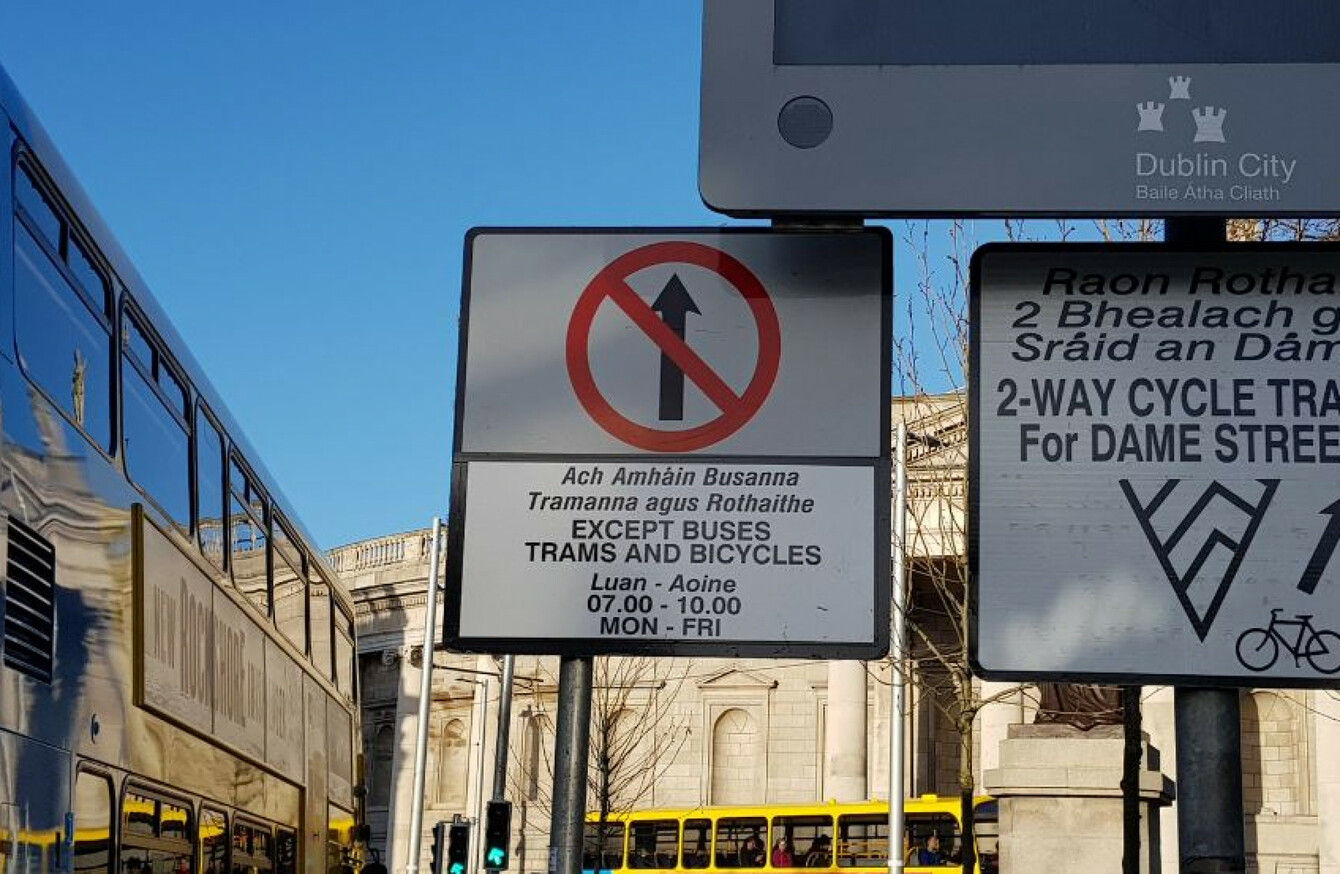 Image: Twitter via An Garda Siochana
Image: Twitter via An Garda Siochana
TAXIS WILL NO longer be allowed through the College Street bus corridor on weekday mornings.
Numerous commuters have complained of morning travel problems after the Luas Cross City was introduced, including massive delays and stalled Luas trams around the College Green area.
The National Transport Authority brought in restrictions last month which are now coming into force.
Taxis will no longer be able to travel southbound in the College Green area during peak times of  7am – 10am Monday to Friday.
However, there are no restriction on taxi movements through College Street towards Westmoreland Street, or on northbound movements from Dame Street towards Westmoreland Street in front of Bank of Ireland.
Around 150 taxis per hour move southbound through College Green during the morning peak, according to the NTA.
The changes have come after a number of other changes by the NTA, including redirected bus routes and introducing longer and more frequent trams to accommodate additional passengers.