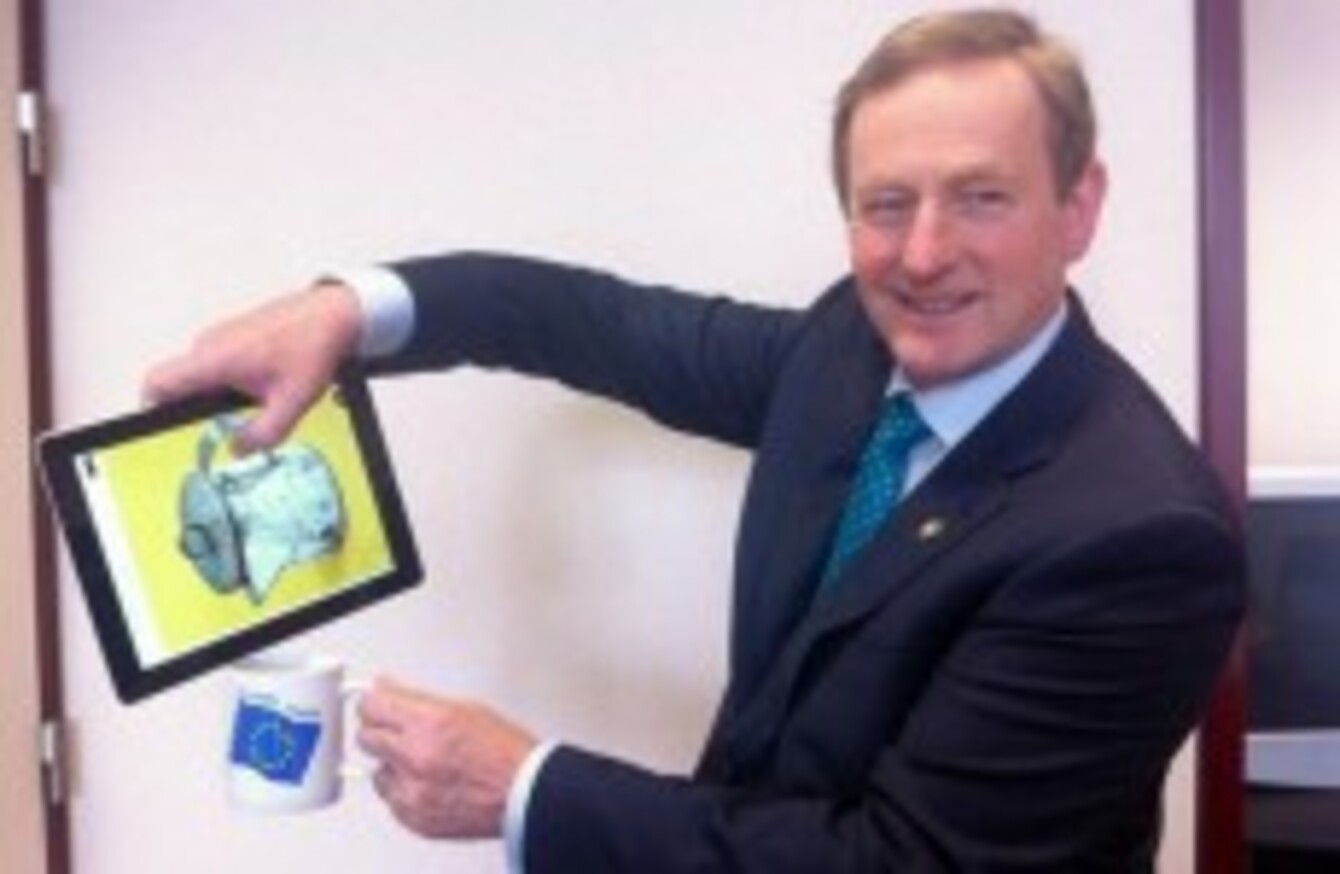 Enda Kenny can pour tea with his iPad but he won't be able to update it just yet
Image: IrelandRepBru/Twitter
Enda Kenny can pour tea with his iPad but he won't be able to update it just yet
Image: IrelandRepBru/Twitter
TDS, SENATORS AND staff in Leinster House hoping to update to Apple's new operating system, iOS7, later today will be left disappointed after Oireachtas authorities warned it could mean temporary loss of service.
In an email sent to members and staff this morning, the Houses of the Oireachtas ICT unit said that anybody using an iPhone or iPad connected to the Oireachtas network should not update their devices for the time being as they may experience problems.
In an email, the Oireachtas said: "Please be aware that the ICT Unit is currently testing iOS7 to ensure that everything works as expected and that it integrates seamlessly with our email and calendar systems.
"Users should not upgrade to iOS 7 until further notice as problems may be experienced with access to IBM's Lotus Notes Traveller and other databases which are currently available on iPads."
An Oireachtas spokesperson said that the measure is "purely precautionary" and the ICT unit is expected to contact Leinster House members and staff as soon as its establishes whether or not iOS7 works with their systems.
Apple is due to release its latest and much-changed operating system for mobile devices at 6pm Irish time.