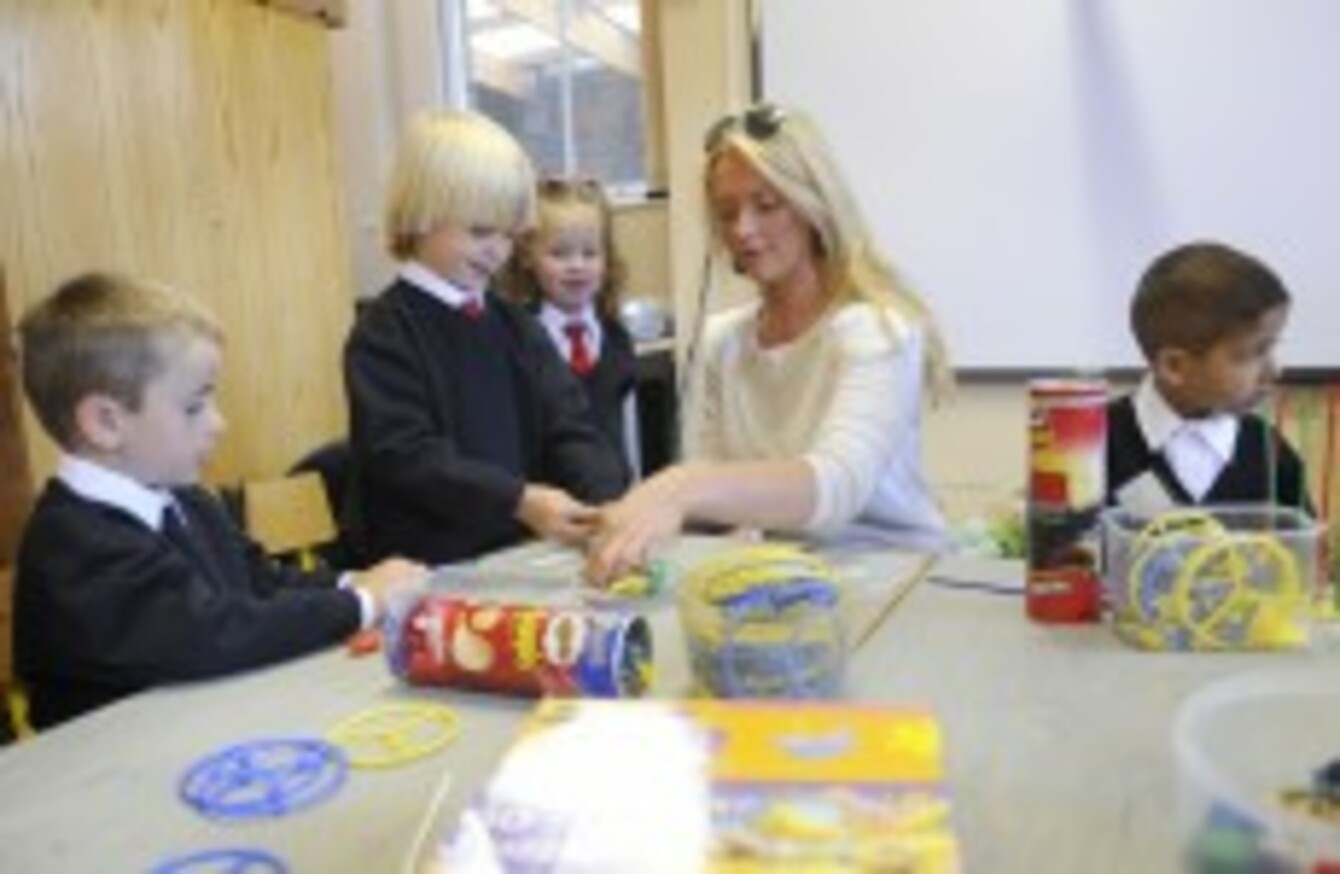 Image: Sasko Lazarov/Photocall Ireland
Image: Sasko Lazarov/Photocall Ireland
TEACHERS STARTING THEIR careers this week will be paid up to 34 per cent less than new teachers in 2010, according to unions.
Figures released by the three teacher unions show that this year the starting salary of a new teacher on full hours is €27,814 which is more than €11,000 less than teachers recruited in 2010.
Unions say the significant reduction is the result of the suspension of allowances to new teachers earlier this year, which are not included in the lower salary figures. The suspension of these allowances is essentially a third pay cut according to the unions following a ten per cent reduction imposed by the government last year.
The teacher unions said allowances were an integral part of salaries reflecting extra work, additional skills and further qualifications and said the cuts demean new teachers and erode goodwill.
Speaking to TheJournal.ie Deputy General Secretary of the Teachers' Union of Ireland (TUI) Annette Dolan said cabinet is due to discuss the issue of allowances at a meeting next week and the union hopes that "the government will see that there can't be such a two tier system for teachers".
Dolan said up to 30 per cent of second level teachers work less than full hours and this percentage will continue to rise in the next few years.
"My fear is that if you have a new teacher, with all their qualifications employed on a small number of hours they may emmigrate to Australia or somewhere else where there is a demand," she said.
Dolan said the TUI has informed the Department of Education that there will be an increased demand for teachers in the coming years and the union is hoping the government restores allowances to stop Irish teachers from seeking work elsewhere.
The union will meet with the other two teachers' unions next Wednesday to discuss the government's decision on allowances and will "devise an appropriate strategy in response".