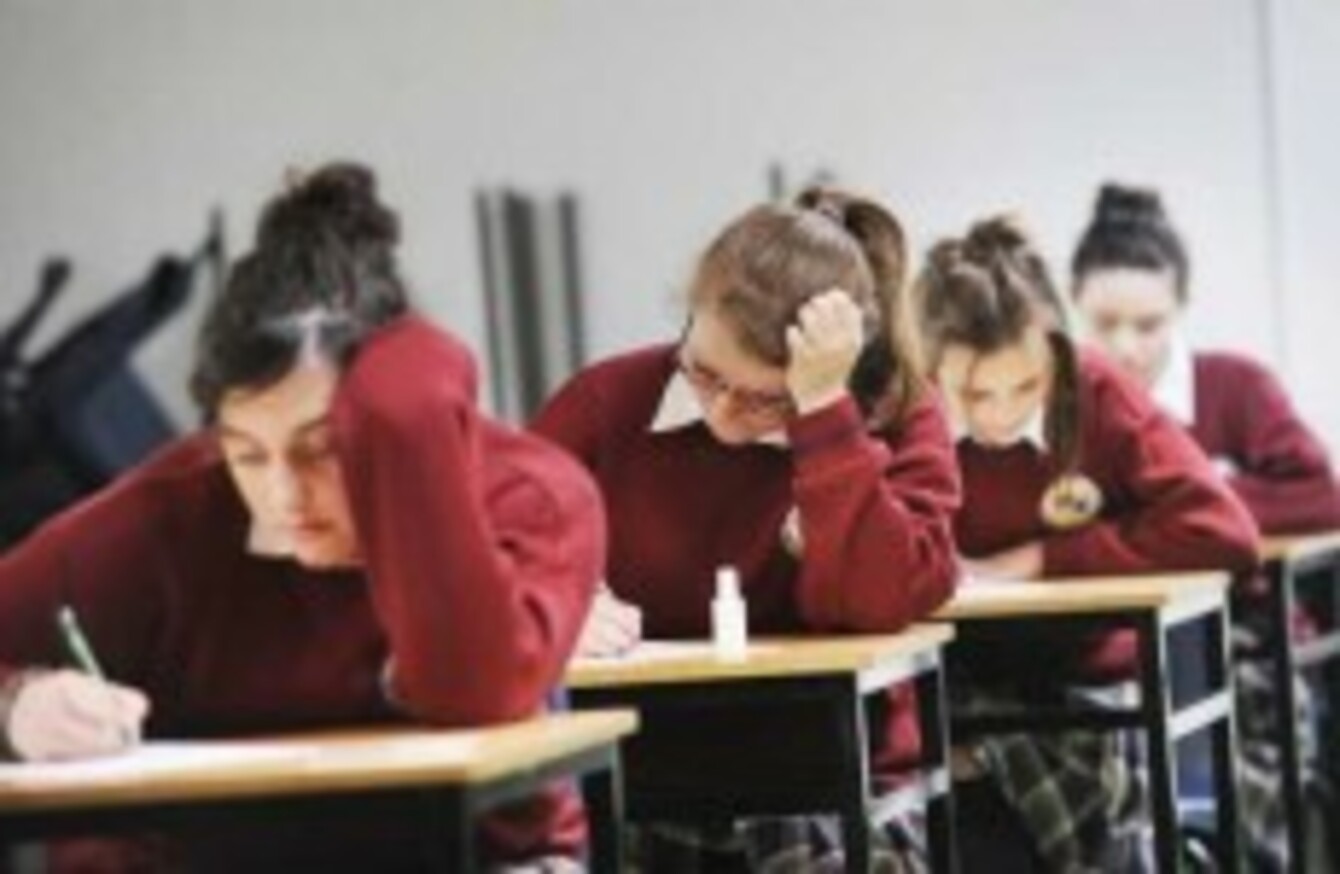 Image: Sasko Lazarov/Photocall Ireland
Image: Sasko Lazarov/Photocall Ireland
A TEACHERS' UNION has warned that proposals to reform the Junior Certificate exam structure could result in major damage to the Irish education system.
The Teachers' Union of Ireland believes the plans to reform the exams – which would include limiting students to 8 exam subjects – could be "disastrous" if the new changes are mistimed.
Teachers believe the reforms could mean a drop in student motivation, an increase in indiscipline, and the possibility that students could be ill-prepared for future challenges if the number of exam subjects is limited.
The union argues that limiting students to eight subjects could mean pupils are unable to take the subjects in which they have the most interest or ability.
The idea has been put forward in the hope of reducing exam stress among students – but the TUI believes the reduction could cause greater "collateral damage" by diminishing other aspects of the student experience.
"Furthermore, it is completely unrealistic to expect that critical and productive time would be created to focus on literacy and numeracy skills," TUI general secretary Peter MacMenamin said.
MacMenamin added that while the union was supportive of general reform, any reforms need to be "educationally sound" and not demand more resources than were available.
The union also expressed unease that classroom allocations may mean some teachers having to set sets of students, some of whom may not be taking the subject at exam level.
"Unwittingly, the measure could deepen inequities in the system as schools with access to more resources could accommodate the students selecting in and out of examination subjects by timetabling other non-examination learning opportunities," he said.
The rationalisation of exam classes may also mean that some schools would have to drop fringe subjects like Art, Music and Technology, which could have worrying long-term effects.