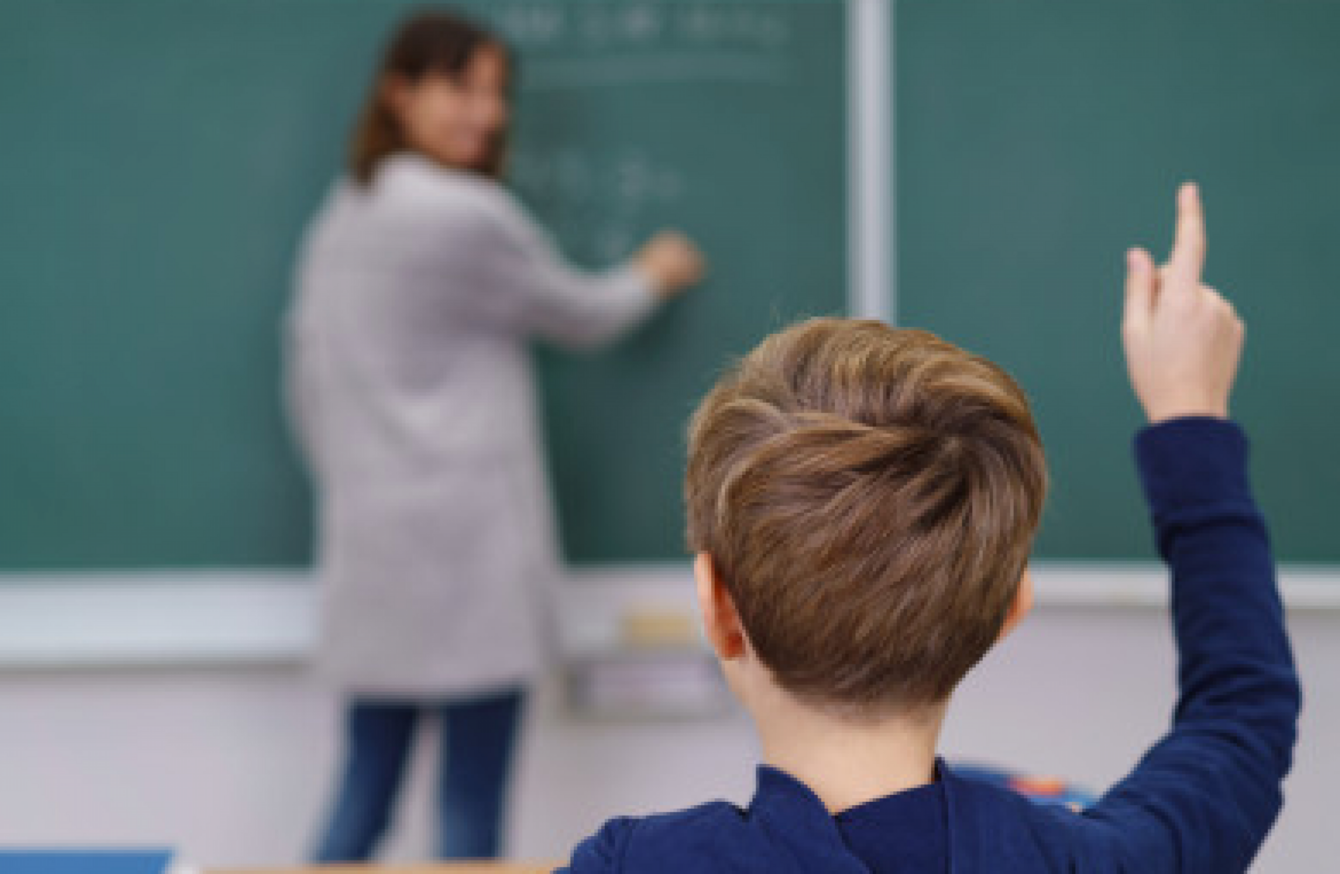 Image: Shutterstock
Image: Shutterstock
Updated 8.45am
WARNINGS ARE BEING sounded over the future of some school subjects due to a shortage of teachers.
Fianna Fáil will tonight table a Private Members Bill that asks the Dáil to accept that "a real crisis exists" in the sector.
The party says that the demand for substitute teachers is vastly exceeding supply at both primary and second-level and that there is a major challenge for schools in finding teachers with the right subject mixes.
The party's Education spokesperson Thomas Byrne says that the issue will have serious ramifications in physics and Irish.
"Ongoing pay inequality has resulted in a recruitment and retention crisis for teachers and there are also major difficulties for schools in securing substitute teachers when required."
While Byrne claimed that there are just six physics teachers expected to graduate in the next two years, this morning the Department of Education said that there are 21 people training to be physics teachers on a PME course. It said that there are also students training as science teachers on undergraduate courses. Last year, there were 467 students training to be science teachers.
But Byrne said that "the Minister continues to ignore the problem" of teacher numbers and that there is a "massive shortage" with physics teacher numbers.
Byrne's stance is backed by TUI President Joanne Irwin, who said:
"All education stakeholders now acknowledge that there is an unprecedented crisis in the recruitment and retention of teachers. However, it is regrettable in the extreme, and foolish, that the government is still refusing to acknowledge or commit to the only guaranteed cure.
Over recent months, there have been various suggestions of measures to attract teachers to particular subject areas, many of which would set a dangerous precedent of prioritising particular subjects based on the perceived and short-term needs of industry at a given moment in time. Most of these measures are no more than gimmicks and have not been fully thought out.
"Rather than solving the recruitment and retention crisis, some could exacerbate an already dire situation. What they would cost would be better used in accelerating the process of pay equalisation.
"While there are currently pronounced shortages in the Irish, modern languages, Home Economics and STEM areas, a focus on incentivising specific subject areas would be equivalent to rearranging furniture on the deck of a fast-sinking ship."
However, despite those claims, Education Minister Richard Bruton will table a counter-motion which aims to welcome government moves in the sector, such as the recruitment of 5,000 extra teachers and the equalisation of pay scales.
A spokesperson for the Department of Education said that teaching was "an attractive career".
"In general there have been no issues with recruiting extra teachers.
"We have stepped up the recruitment of teachers. Over 5,000 extra teachers (net) have been hired since Minister Bruton was appointed, almost 2,400 in primary schools and just over 2,850 in post primary schools. All of these positions have been filled or will be filled very shortly.
"We have improved conditions for teachers, by reducing the qualifying period for CIDs (contracts of indefinite duration) and by changing how posts are filled in schools thus making it easier for part-time or fixed-term teachers to get permanent, full-time jobs.
"There has been no decrease in numbers graduating from teacher education programmes, the numbers across all programmes – undergraduate and post graduate have remained steady over the past five years."