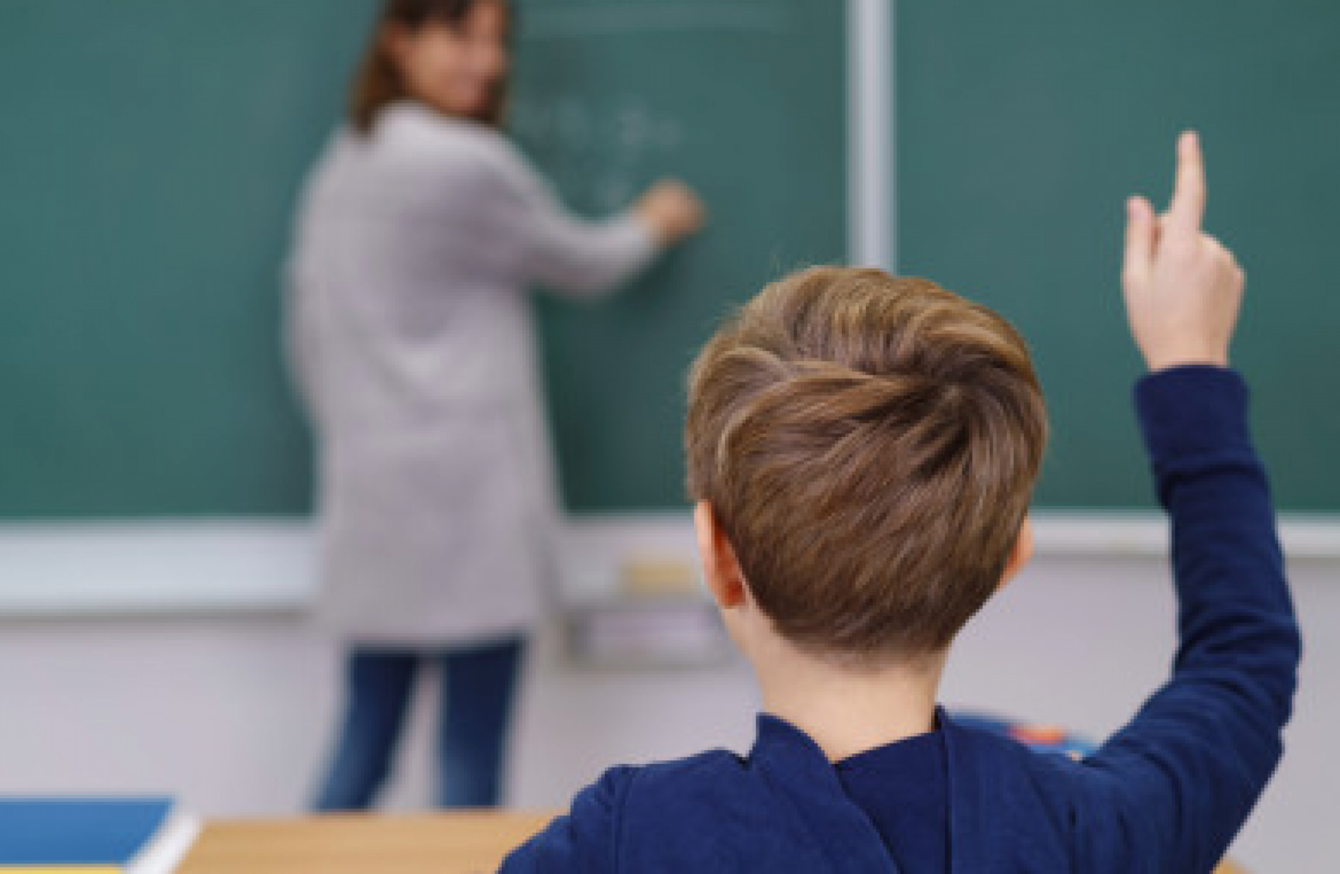 File photo
Image: Shutterstock/racorn
File photo
Image: Shutterstock/racorn
STUDENTS IN A class where a teacher allegedly placed sellotape over their mouths were giddy, talking and laughing, a teaching inquiry heard.
The five fifth class girls said they were 'chatting and messing' on 7 March 2012 when the teacher allegedly placed tape on their mouths.
"She was shouting first, she said 'whisht'. She picked up the sellotape off the dispenser on her table.
"She held it up in front of me and asked me to put it on. I was scared and shocked. I said no," one of the students, now aged 15 said.
"She told me to put it on again. I said no. Then she put it on," the teenager said.
She said she felt upset after the incident, which took place more than five years ago, but she left the sellotape on. The five students gave evidence at the first fitness to practise teaching inquiry in Ireland.
Substitute
The female substitute teacher had begun teaching at the school two days previously. She was employed in learning support role at short notice for a 12 week period providing sick leave cover for another teacher who had broken her leg.
The teacher against whom the allegations were made did not attend the hearing and and was not legally represented.
She described the allegation of professional misconduct as 'historic and unfounded' and said in her initial contact with the Teaching Council that she could not go through the inquiry for health reasons. She wrote to the teaching council and stated that she would not be 'physically able for the rigours of an oral hearing.'
Her submission conflicted with evidence given by the five students at the hearing. She said that some of the students were chatting loudly at the back of her class and she had occasion to tell them to stop.
"I said 'whist' quietly so as not to distract the other children working away quietly," the teacher said in her submission. She later said she was shocked to see some of the students with sellotape over their lips.
"I asked them to remove it immediately which they did. I saw two others with sellotape on their lips and asked them to remove it quickly so it would not hurt them," the teacher said.
"Talking and laughing"
Giving evidence at the hearing, one of the students, now 16, said the girls had been "talking and laughing and telling silly jokes".
"She (the teacher) said 'whisht' a number of times and then threatened to put tape on our mouths.
"She'd threatened us previously and we continued to talk and have a bit of a laugh.
"I was confused at first. It was on for about forty minutes. It was uncomfortable but we just got on with what we had to do in class," she said.
Another of the five, now aged 17, said all the girls were chatting and laughing in class.
"She was quite angry that we were all messing and talking and she wasn't happy. She said 'whist'".Asked if that worked, the student replied no.
"We kept talking. She kept telling us to be quiet. She was quite angry and made it very clear I was to put the sellotape on. I felt I had no other choice," she said.
One of the students said she developed an itchy rash on her mouth. Another said the tape was uncomfortable.
"We were able to breathe through our nose but you need to breathe through your mouth as well," she said.
Distressed
The principal said the five students were 'visibly distressed' after the incident.
"Their expression, demeanour when they came in, I knew there was something wrong.
"I took them all out and they said the teacher had put sellotape over their mouths. They were upset. One or two were crying. There were little red marks on their faces around their mouth," the principal said. The teacher was told not to return to the school."
The teacher in question declined to engage in the inquiry process and stopped answering her phone. She deleted her email address and number from the Teaching Council contacts system. The inquiry heard that an attempt to serve a summons on the teacher requiring her attendance at the inquiry was unsuccessful. The summons server was told by a young neighbour that the teacher had moved to her mother's house in another county.
Having heard all the evidence the fitness to teach inquiry panel consisting of Denis Magner, Eamon Shaughnessy and Aine Lynch retired to reach their decision.
If findings are made against a teacher, sanctions include temporary suspension or the permanent loss of the right to teach in a publicly funded school.