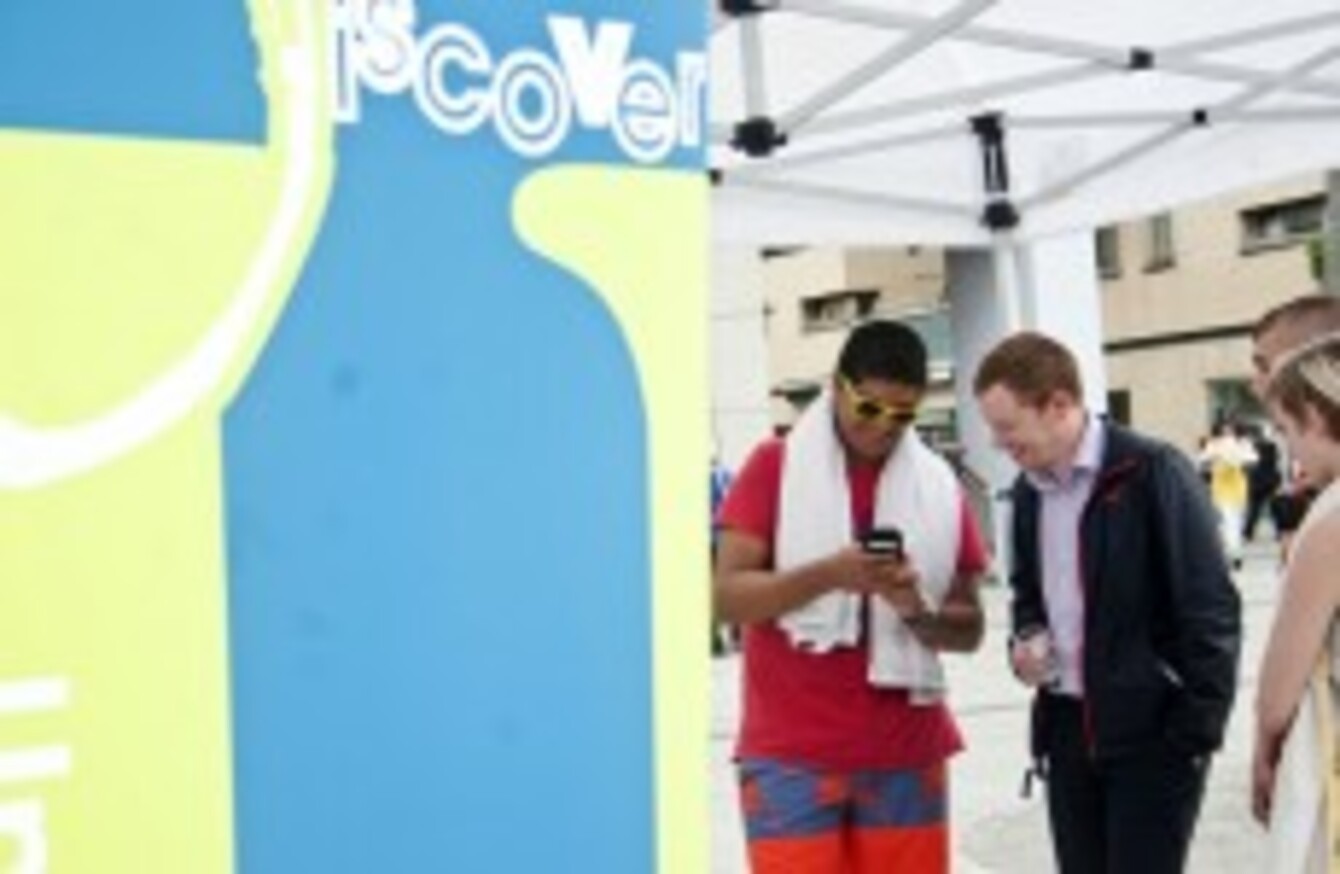 Fawaz Alsafadi (Marino College) demonstrates the beach comparison app he worked on, WIKIBeach
Image: Fawaz Alsafadi (Marino College) showing off the app he worked on, WIKIBeach
Fawaz Alsafadi (Marino College) demonstrates the beach comparison app he worked on, WIKIBeach
Image: Fawaz Alsafadi (Marino College) showing off the app he worked on, WIKIBeach
More than 40 Dublin teenagers are preparing to graduate from a special week-long programme fostering tech enterprise and entrepreneurship among 14-17-year-olds.
The teens have been working on app development and citrus drink projects at the National College of Ireland's Discover University 2014 programme.
The apps devised include a comparison of beaches based on the weather and facilities, and one to compare product prices between local sports stores. The groups began their apps challenge by brainstorming ideas and storyboarding them before developing prototypes using codiqa, jQuery mobile and PhoneGap.
Students also learned about planning and coordinating product manufacture, marketing and sales by selling homemade citrus drinks at Dublin's Mayor Square, George's Dock and Grand Canal Dock.
The project is designed to give students from historically disadvantaged communities in Dublin some first-hand experience of higher education.
Frances Sheridan, Lecturer in NCI's School of Computing, said that the programme helps young people learn to harness their innovation and creativity, while developing their computer skills:
In a broader sense, the aim of the programme as a whole is to raise the educational and career expectations of the young people, while enabling them to develop the critical thinking, learning, interpersonal and communication skills that they will need to achieve those expectations.
Coordinator Brigina O'Riordan said the programme participants were leaving with a positive impression of third-level education:
Many of the young people came through the doors of NCI and indeed any third level institution for the first time in their lives this week, and left with the knowledge that third level education is fun, interesting and, most importantly, a very real option for them.
The project participants presented their apps in the Dublin Docklands today and will be attending a special showcase and graduation event tomorrow, presided over by the Lord Mayor of Dublin Christy Burke.