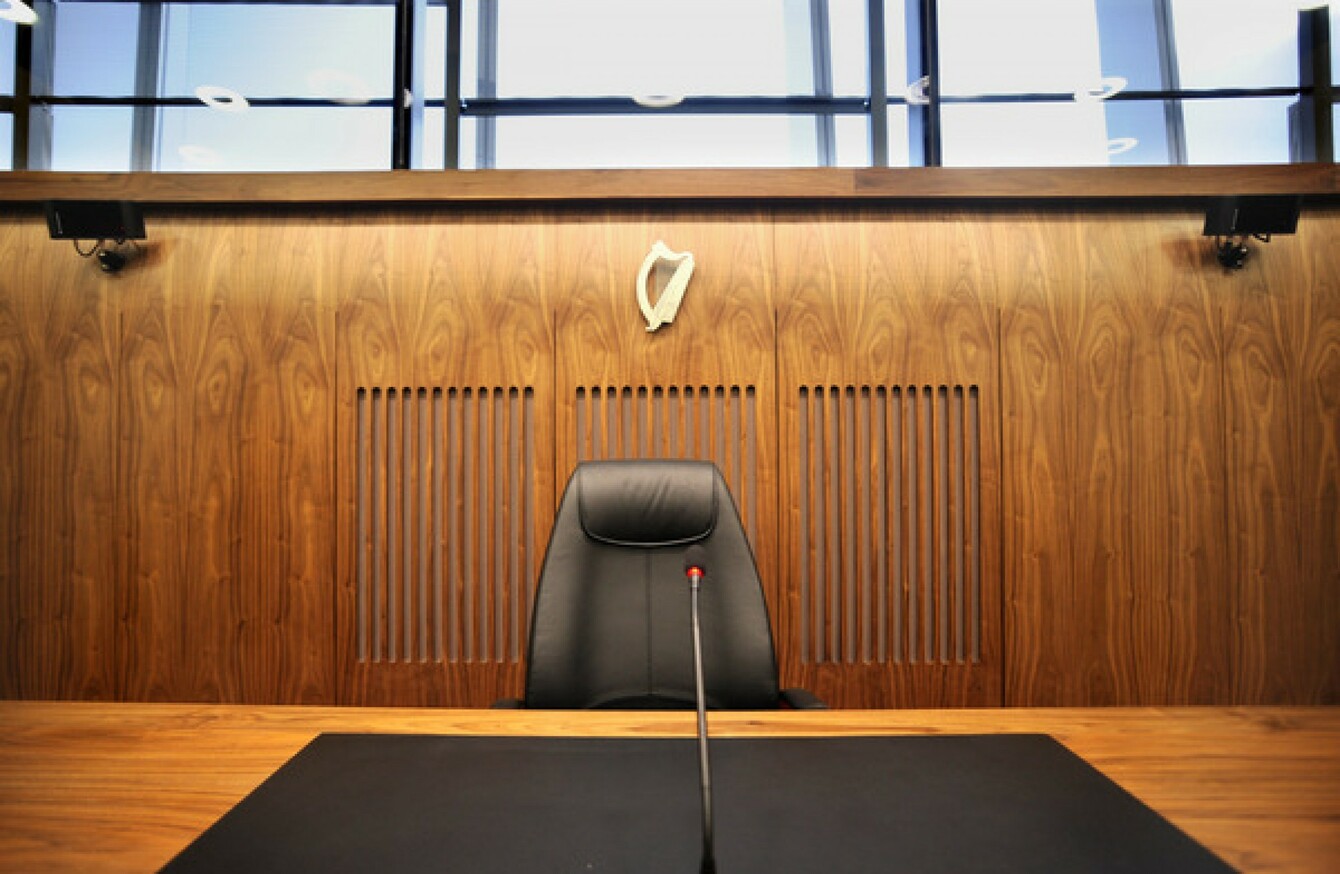 Image: RollingNews.ie
Image: RollingNews.ie
A TROUBLED YOUTH who subjected his mother to a series of serious domestic violence incidents needs to face up to his actions or he will get a custodial sentence, a judge has warned.
The teenager repeatedly kicked his mother in the head, leaving her fearing for her life after he demanded money and new clothes. Yesterday, at the Dublin Children's Court, Judge John O'Connor adjourned sentencing the teenager after a guilty plea was entered to another charge for cocaine dealing.
The court was told that €235 worth of cocaine, bagging equipment, a weighing scales and a suspected mixing agent were found at his home. The court was also told that he had not been taking his medication but instead was on illegal drugs.
The boy, then aged 17, had pleaded guilty earlier at the Dublin Children's Court to assault causing harm to his mother on a date in September and two less serious assaults on her at their home during which she had to fight him off.
He is attending a psychiatric service and drug abuse counselling, his solicitor Gareth Noble said. Previously the teen had been in an chaotic situation and had to live with other family members, Noble said.
Judge O'Connor cited UN figures on domestic violence and said that in this case the violence was from the child. He adjourned sentencing for a month for an updated probation report to be prepared.
He told the youth, now aged 18, that "what you did was horrific" and to avoid a custodial sentence he would have to face up to what he did in his meetings with his probation officer. The judge has also said, given the nature of the case, the mother should be praised for her bravery and the continued support she has given her troubled son.
Fight over money
In evidence given earlier, Garda Keith Brannigan said that during the attack in September there was an altercation between the youth and his mother after she refused to give him money. "He ran over and spat in her hair and kicked her in her ear," he said.
The court heard the woman crouched and he then kicked her in the face and legs and four times in the head. He then ran after her but stopped and left when a taxi arrived to pick him up, the court heard.
Brannigan showed the judge photos of the woman's injuries and said she "feared for her life and feared if he continued to kick her in the head she might not survive".
On another date there was an incident after the boy requested new clothes. The teen shouted in his mother's face and spat in her hair and, as she tried to get up, he kicked her lower back.
The last incident happened in October when the teenager demanded money for new clothes, but she told him she did not have any and he would have to wait until the following day.
The youth knocked her onto the ground and kicked her in the head. "She tried to get him off her and scratched him to get him off her," the court was told. The teenager then left leaving her in fear, the garda said.
Trying to rebuild the relationship
Noble said the boy is trying to rebuild his relationship with his mother. The court has heard evidence from a youth advocate that the teenager is attending drug counselling and family therapy.
He also got a job with the prospect of learning a trade and had suffered from stress and anxiety for a number of years and felt quite frustrated that services did not listen to him and he "was trying to manage things himself with drug use".
The judge has said he was of the belief the teenager had mental health problems which were exacerbated by drug use. He said a quarter of the defendants before the Children's Court had mental health issues.
At an earlier stage in the case, the defence solicitor stressed that, in trying to get help, the youth had "fallen between two stools" while efforts were made to determine if his issues were connected to mental health difficulties or substance misuse.
There had also been serious self-harm incidents and the teenager had ended up in emergency hostel accommodation until he was taken in by a relative.
Comments are closed as legal proceedings are ongoing.