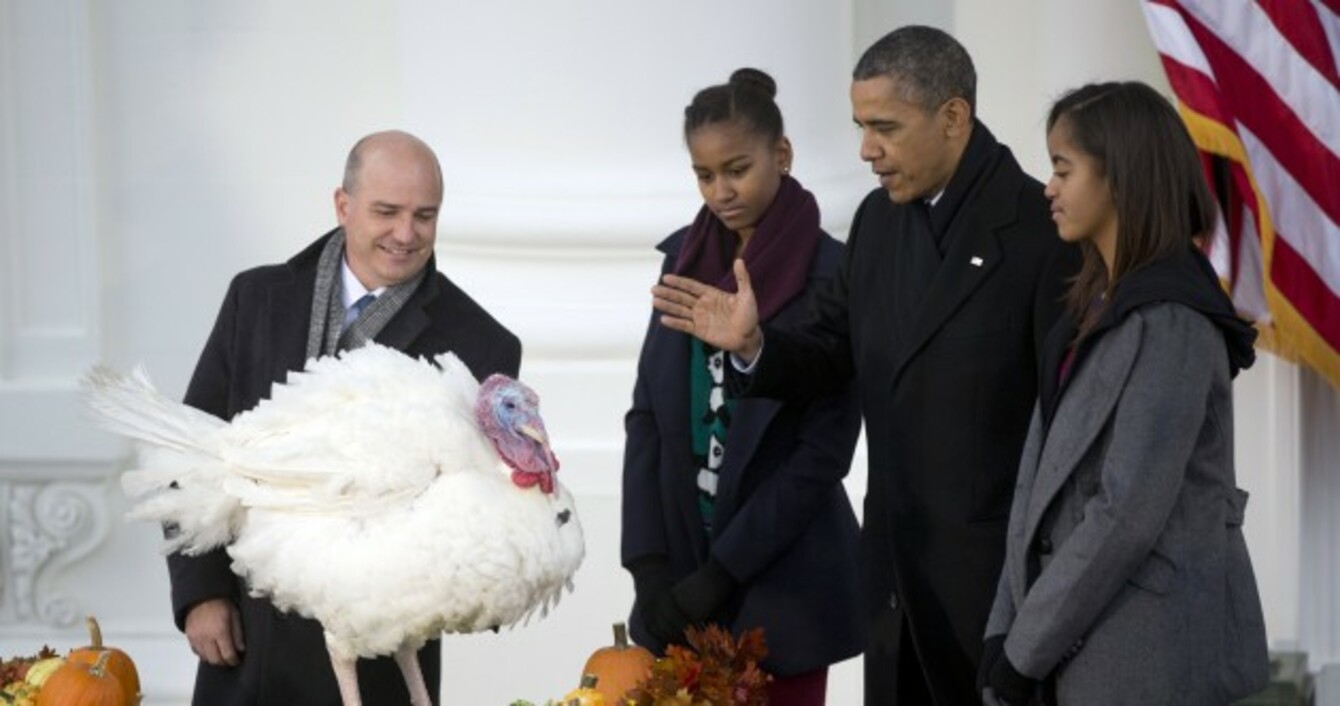 Obama pardoning Popcorn today
Image: Press Association
Obama pardoning Popcorn today
Image: Press Association
PRESIDENT BARACK OBAMA and his daughters Malia and Sasha took part in the official presidential pardon of the National Thanksgiving Turkey today at the White House.
The president announced that a turkey named Popcorn was the winner of the 2013 National Thanksgiving Turkey competition, however an alternate turkey, named Caramel, also received a pardon, though it did not have the benefit of a face-to-beak meeting with the president.
Official pardon
"The office of the presidency, the most powerful position in the world, brings with it many awesome and solemn responsibilities," Obama began. "This is not one of them," he said.
Noting that Popcorn was one of 80 birds that competed for a pardon from the Thanksgiving table, Obama said:
It was, quite literally, the Hunger Games.
Presidents have spared turkeys off and on as far back as the Lincoln era, according to the White House. The first official pardon was granted by President George H.W. Bush.
The turkeys will be on display at George Washington's Mount Vernon Estate and Gardens until 6 January.
(Additional reporting AP)
Popcorn, the National Thanksgiving Turkey doesn't know how close he came to ending up on someone's plate tomorrow. (PA Image)