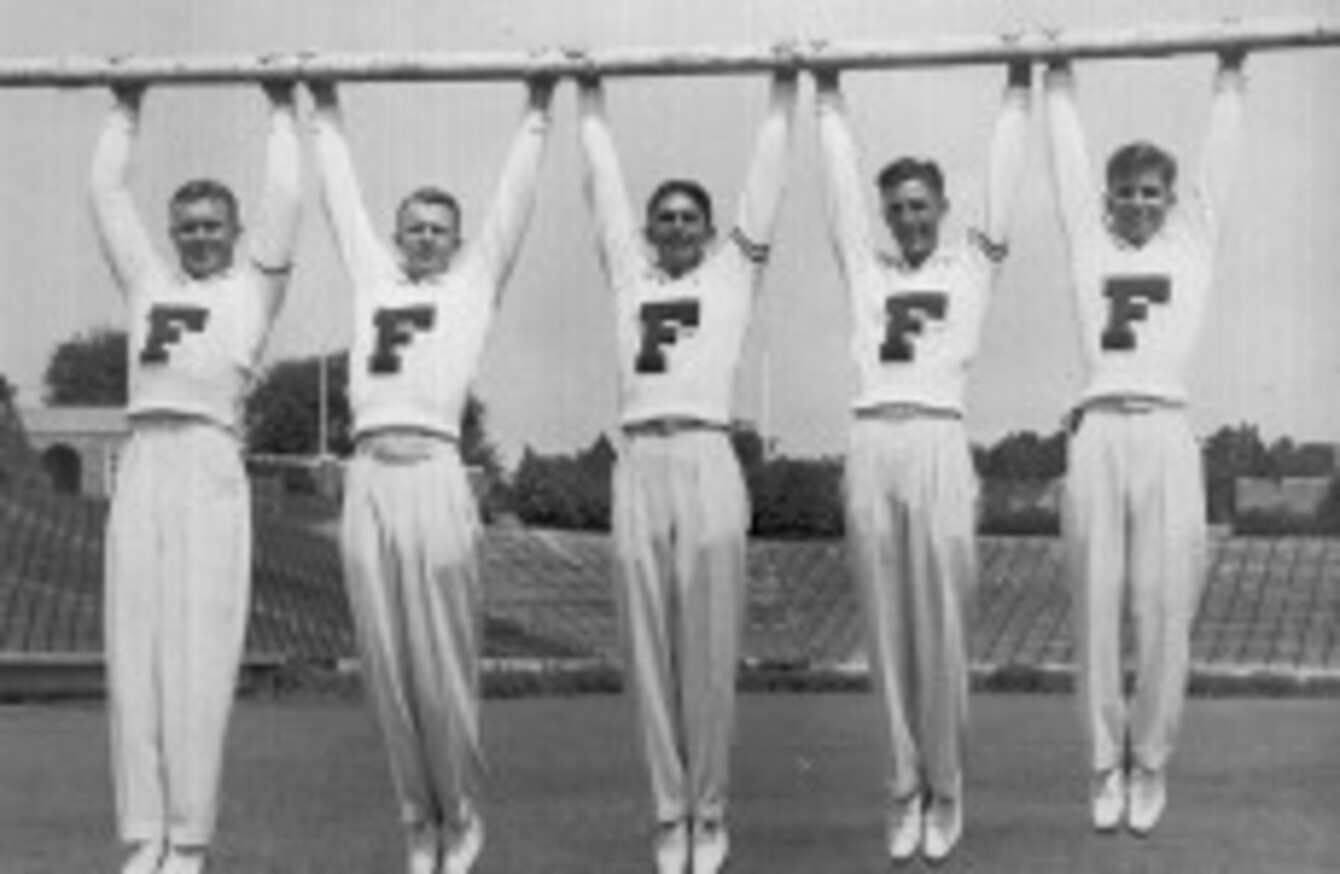 Five old-school American cheerleaders - for the day that's in it.
Five old-school American cheerleaders - for the day that's in it.
EACH WEEKDAY EVENING, TheJournal.ie brings you five things you should know before you head out the door…
1. #CARDIFF: Ireland's current representative on the European Court of Auditors Eoin O'Shea has admitted to emailing two MEPs as part of efforts to lobby against the appointment of Kevin Cardiff. Meanwhile, Tánaiste Eamon Gilmore has said that Cardiff remains the Government's nominee for the EU job.
Here is why anyone would want the position in question, in numbers.
2. #FILESHARING: The European Court of Justice today ruled that it is illegal for countries to force internet providers to block illegal filesharing on a blanket basis. The Internet Service Providers' Association of Ireland welcomed the ruling as a "landmark judgment for the digital age".
3. #FOOTING THE BILL: Gardaí have warned that the cost of policing this year's State visits – which could reach up to €36 million – will impact on frontline services as the Government is "resisting paying" for the operation.
4. #CRASH: Six people, including three young siblings, are feared dead following the crash of a small aircraft in Arizona in the US. The three children, aged between 5 and 9, were travelling to visit their father for Thanksgiving when their plane was lost.
5. #GET FIT: As a former world champion, athlete-turned-Senator Eamonn Coghlan tried to get his fellow politicians moving in Leinster House yesterday during a debate about physical education reform. Watch what happened when he asked his colleagues to stand up and balance on one leg, with their eyes closed.