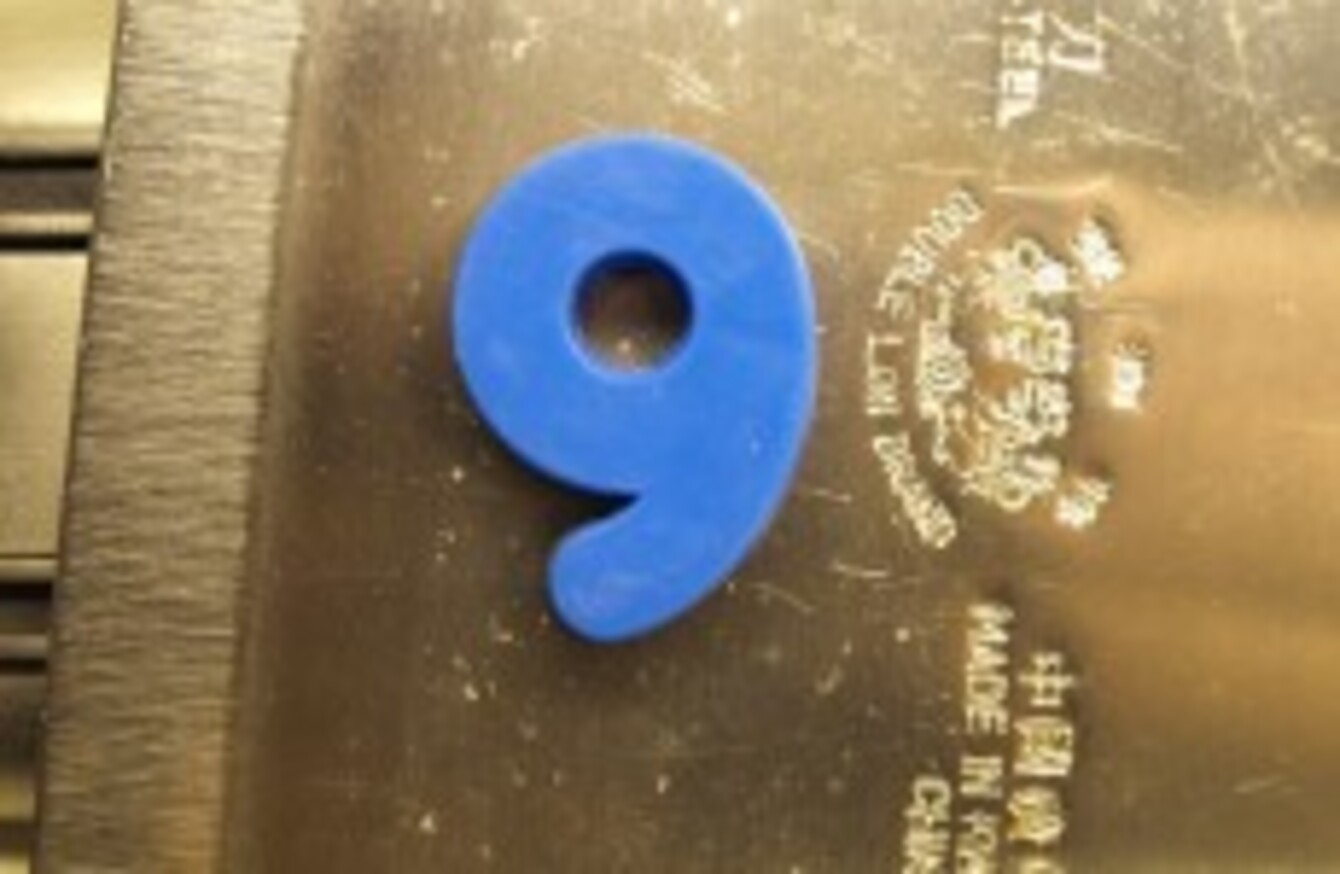 Every morning, TheJournal.ie brings you nine things you really need to know before you don the woollies and head out into the world.
1. #SNOWATCH: After another night of sub-zero temperatures, roads are extremely dangerous around the country. Flights are experiencing delays, after traffic into and out of Dublin airport had to be temporarily halted to allow the runway to be cleared. Some Dublin bus services are experiencing curtailments.  And there's no thaw in sight: temperatures are due to plummet to minus ten degrees tonight and the big freeze is set to continue into next week. But it's not all doom and gloom, this gorgeous video, sent to us by Cathal Furey of Present Tense Productions, captures some of the snowfall around the capital and elsewhere in the past days.
2. #DRY YOUR EYES: As the government prepares to raid our pension fund to pay for the bailout, Dermot Ahern will get €128,295 per year – plus €213,186 in severance pay, this morning's papers point out.   The Independent reports that Fianna Dail fears Ahern's departure may cause an exodus.  Meanwhile, John Gormley has been whinging about life as a government minister which, he says, is "like being in asylum". He warned Eamon Gilmore that if he gets into government after the next election "you will have to endure sleepless night, you will have to endure the no win situation and the non-stop criticism". (But it's not all that bad, surely – the Mail reveals that at least TDs have their own snowplough).
3. #COURTS: The trial of four men charged in conection with the death of a young woman, whose remains were found in the boot of a car, faces collpase after controversial statements made by her family in their victim impact statement. Two Lithuanian men, a Polish man and an Irish man have pleaded guilty to impeding the investigation into Rebecca French's killing, whose body was found in the boot of a car. In an emotional victim impact statement read out by Rachel French on Monday, the family declared that, to them, everyone who was in the house where the authorities believe Rebecca met her death "were murderers, no exceptions". The statement included a call for foreign nationals with criminal records to be refused permission to live in Ireland.
3. #FRUITBATGATE: A UCC lecturer who was the subject of a sexual harassment inquiry after he showed a female colleague an academic paper on the sex life of fruitbats has claimed in the High Court he was not given a fair hearing. Dr Dylan Evans is seeking to quash the findings of the inquiry and the sanctions imposed on him.
4. #MICHAELA: The inquest into the death of Dublin child Michaela Davis, whose body was found on the banks of the Royal Canal on Aug 28, has heard that she was strangled. A man has been charged and the book of evidence will be served on December 7, the Sun reports.
5. #MORTGAGES: There has been a further fall in lending to home buyers – the value of mortgages given out in July, August and September has crashed by 40 per cent when compared with a year earlier. According to Davy research there has been a €15 billion fall in the level of borrowings since early 2009, the Independent reports. Meanhile, the Examiner adds that consumers are continuing to borrow less and are increasingly struggling to meet mortgage repayments, figures reveal.
6.#WIKILEAKS: WikiLeaks cables claims that Britain 'over-reacted' in the wake of the Mumbai attacks. New revelations include the claim that United States, Britian and Russia were very concerned about Pakistan's nuclear programme. Meanwhile, Interpol is looking for Wikileaks founder Julian Assange.
#Open journalism No news is bad news Support The Journal

Your contributions will help us continue to deliver the stories that are important to you

Support us now
7. #ASTHMA: According to today's Examiner, babies given paracetamol like Calpol or Paralink are twice as likely to develop asthma by the age of 6, the Journal of Clinical and Experimental Allergy has claimed.
8. #WACKY BAKER A middle-aged man in the catering business was given a three year suspended sentence yesterday, after he made pizzas, biscuits, wine and butter from cannabis, the Independent reports.
9. #BERLUSCONI John Gormley will be even more depressed to learn that, no matter what Silvio Berlusconi inflicts on his people, they still can't seem to get annoyed with him. Eric Clapton's former partner and the mother of his four-year-old son who died in a tragic accident, Lory Del Santo, has penned an emotional poetic tribute to her country's premier. Entitled 'Tu', it says:
You who think, who imagine, you, who can transform dreams into reality, expressing the wish to be, to resist," the poem began.

You who have the desire to give, see progress in a world of confines.

You, who love, you, who simply exist.
Similar tributes to our embattled politicians should be posted below.