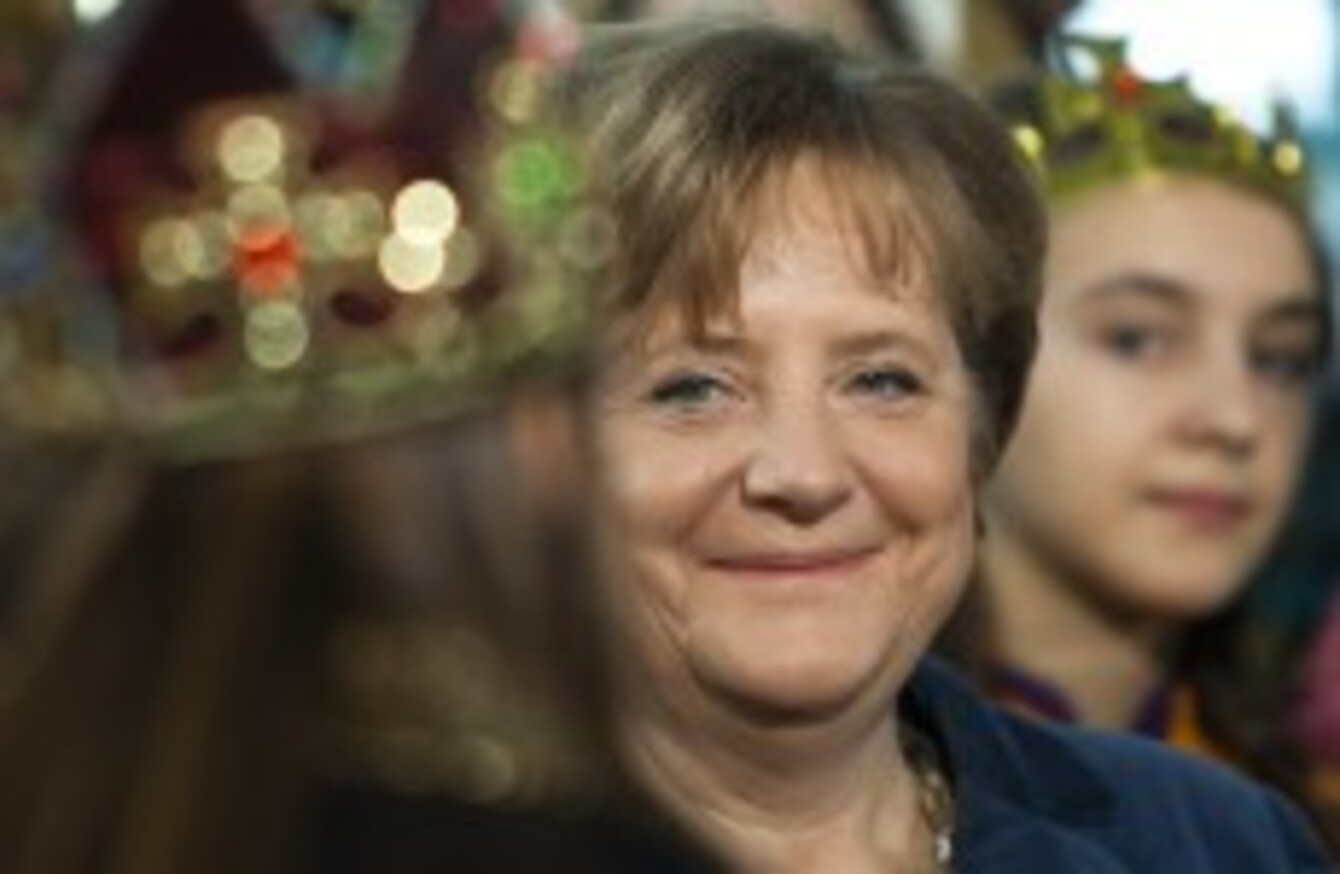 Image: Markus Schreiber/AP
Image: Markus Schreiber/AP
A NEW AUCTION of German government debt this morning was so hotly prised that the German government is officially being paid to borrow their money.
An auction of €3.9 billion in short-term bonds, maturing in six months time, attracted such investor interest that the bonds have an average yield of -0.0122 per cent – a negative yield.
The yield – i.e. the interest rate – of a bond is determined by the supply and demand of individual investors, and falls as demand for a certain bond grows.
Although the German government only received bids for around €7 billion of bonds, the interest rate proposed by each borrower was so low that the average bond now carries a negative yield.
This means that investors are satisfied with the prospect of paying a small premium for the guarantee that their cash will be (almost entirely) returned to them in six months – and indicates that investors are now very fearful about the prospect of a default in other countries.
In short, Germany – through borrowing money on a short-term basis – is now a bank where depositors are 'warehousing' their cash to ensure that it will still be there in six months' time.
In the last similar auction of six-month bills, Germany paid a mere 0.001 per cent interest rate, with demand almost four times greater than supply.
The unprecedented low cost of short-term borrowing has seen the cost of 10-year German borrowing reach 1.888 per cent – compared to 7.087 per cent for Italy.