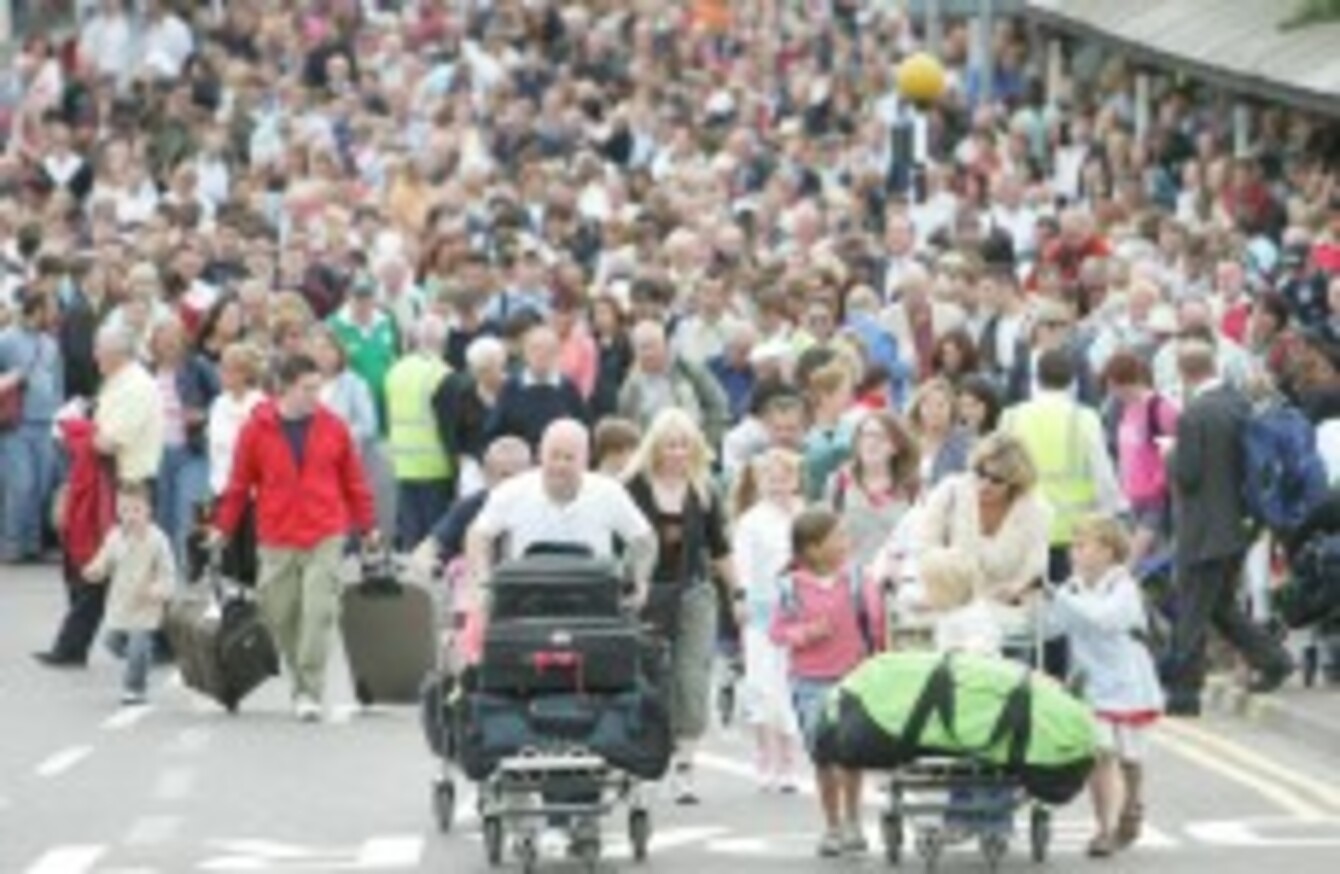 Image: Leon Farrell/Photocall Ireland
Image: Leon Farrell/Photocall Ireland
OFFICIAL DATA RELEASED this morning shows an increase in the number of tourists visiting Ireland from overseas in the first quarter of 2013.
1,251,700 people came to Ireland from abroad between January and March – an increase of 7.4 per cent in the same period from last year, according to figures published by the Central Statistics Office.
The number of visitors from Britain, the rest of Europe, and from North America all increased.
The increase in numbers visiting from Britain – though only a modest 1.36 per cent, to 570,200 visitors – will be  a particular boost, given that the numbers visiting from the neighbouring island have been sluggish in recent times.
The growth in visitor numbers from other regions was healthy, with a 16.7 per cent surge in tourists from North America – to 168,800 – and an 13.0 per cent increase in the numbers visiting from Europe, from where 444,000 visitors came in the first quarter.
Among European visitors, the highest growth was seen in visitors from Scandinavian countries, where numbers increased by 30.7 per cent to 39,200. In absolute terms, visitor numbers from France saw the highest increase, up by 26.6 per cent to 84,300.
Ireland played host to 72,800 visitors from Germany – up by 10.5 per cent – while numbers from Italy and Spain were down marginally, at 38,800 and 42,500 visitors respectively.
Separate figures showed that the number of trips abroad by Irish residents was down in the first quarter of 2013, though seeing only a marginal fall of 2.1 per cent to 1,208,900.