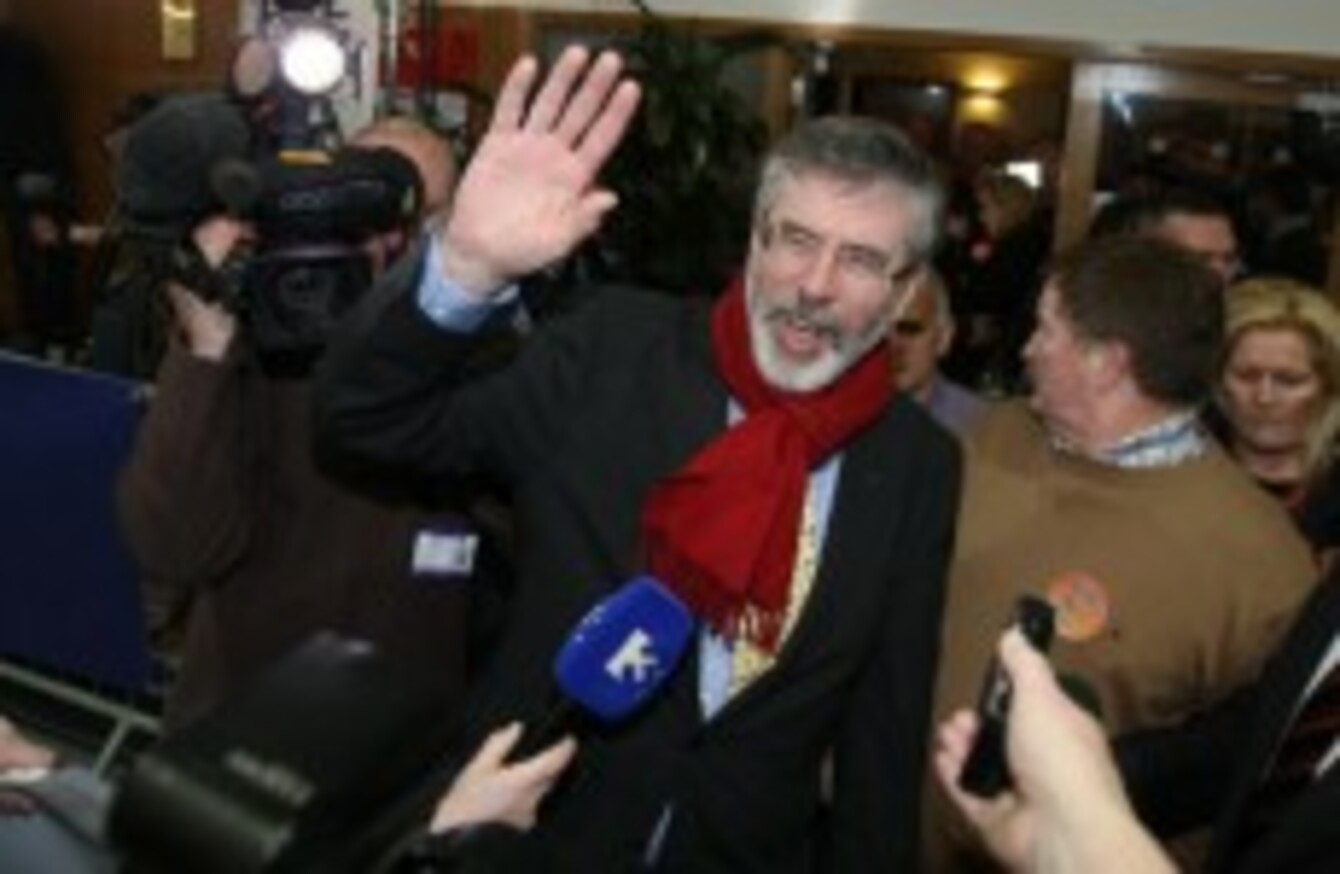 Image: Paul Faith/PA Wire
Image: Paul Faith/PA Wire
EVERY HOUR – on the half hour – TheJournal.ie brings you your fix of election tallies, predictions and results. Here's how the winners and losers of GE11 are playing out so far.
WINNERS:

Jan O'Sullivan – the Labour candidate took the final Limerick City seat.
Jonathan O Brien – who took a seat in Cork North Central, for Sinn Féin, on the eighth count.
Dessie Ellis – the Sinn Féin candidate took the last seat in Dublin North West.
Liam Twomey - the Fine Gael candidate was elected in Wexford, without reaching the quota.
Paul Kehoe – who also took a seat for Fine Gael in Wexford without hitting the quota.
John Brown – who reached the quota and has been elected for Fianna Fáil in Wexford.
Finian McGrath – the Independent candidate has taken the final seat in Dublin North Central.
LOSERS:
Frank Fahey – the Fianna Fáil candidate has lost his Galway West seat after being eliminated from the count.
John O'Donoghue – another Fianna Fáil candidate has been eliminated from the count – this time it's in Kerry South.
Paul Sommerville - the high-profile Independent candidate has been eliminated in Dublin South East.
Kerry South voters –  who will be waiting a bit longer for news of their representatives in the 31st Dáil, as counting is suspended with nobody elected.
#Open journalism No news is bad news Support The Journal

Your contributions will help us continue to deliver the stories that are important to you

Support us now