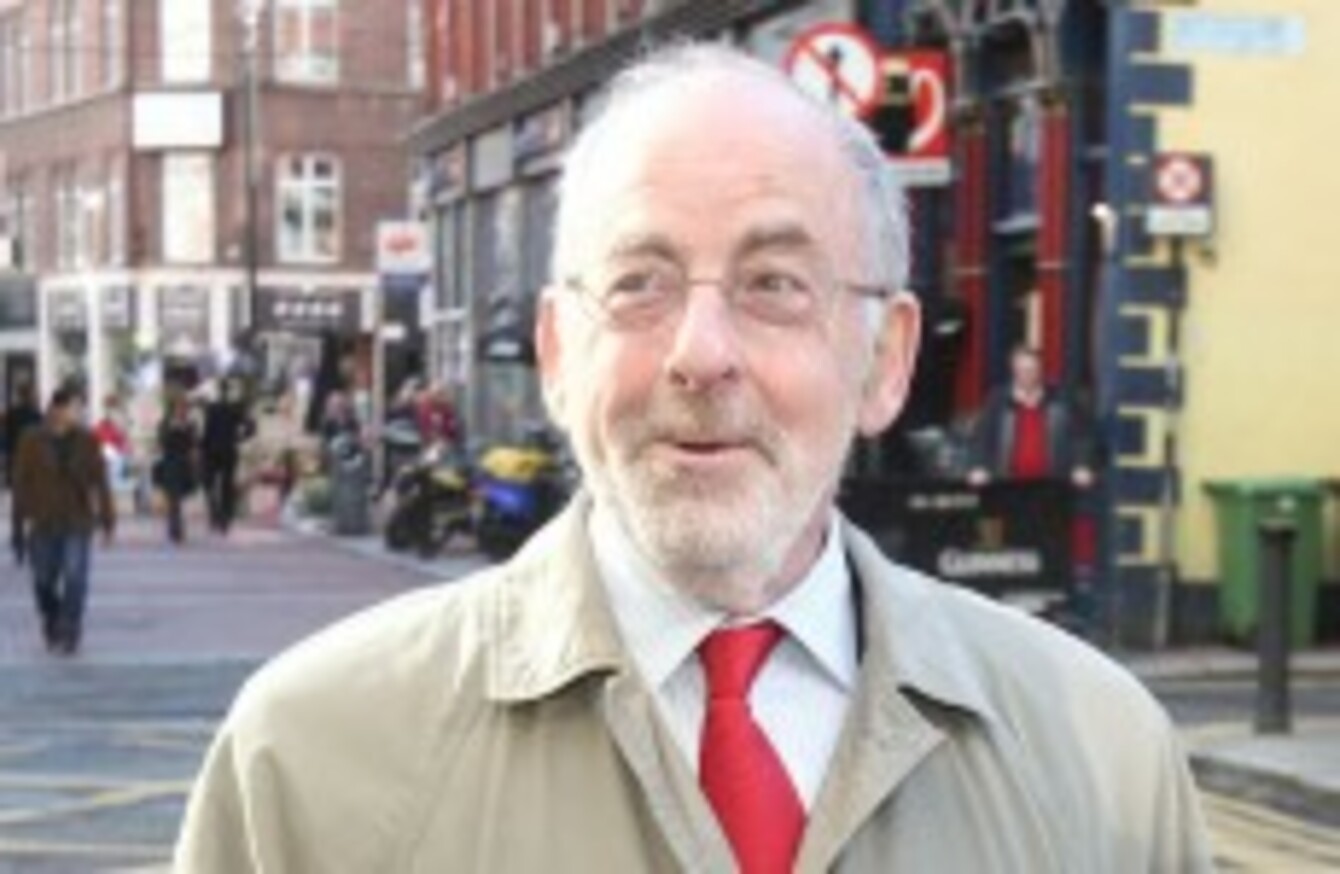 "Seriously, have you seen what most bankers' feet look like? Total Hobbits"
Image: Niall Carson/PA Wire
"Seriously, have you seen what most bankers' feet look like? Total Hobbits"
Image: Niall Carson/PA Wire
IS THE NEWS getting you down? Current affairs causing a frown? Satirical site The Mire has an alternative angle on the week's hot topics.
Farmers want grants for guns
Monday, 23 September
Eight out of 10 farmers say they should receive Government grants to buy guns to protect themselves and their property.
The farmers argue that the prohibitive cost of owning guns is preventing them from shooting intruders and ramblers.
"I don't know when I last shot a rambler," a hill farmer said. "And it's not as though I don't have plenty of provocation."
"Them and their bottled water."
Outgoing ombudsman feared ministers would 'die laughing'
Tuesday, 24 September
Outgoing ombudsman Emily O'Reilly has said she could not discuss human rights with ministers or officials in case they died laughing.
"The only way to get them to deal with a human rights issue was to pretend it was something else and promise them they would look good on Prime Time." she said.
"I had to treat them like children. Horrible children. You know the type."
Ms O'Reilly also couldn't mention the word 'poverty' to ministers as it caused them to ejaculate.
Bankers are simple folk 'like Hobbits' Honohan tells Oireachtas
Wednesday, 25 September
Central Bank Governor Patrick Honohan shed new light on the banking crisis yesterday when he said bankers were quite like Hobbits.
"They are simple folk really," Mr Honohan told an Oireachtas committee. "A childlike people with an innocent quality, much like Hobbits."
Mr Honohan went on to say that bankers engaged in wishful thinking and appeared to believe the mortgage crisis would resolve itself.
"It's hard to believe, isn't it?" he added. "But it's hard to get angry with them. They're so cute."
Diageo unlikely to face charges over Arthur's Day
Thursday, 26 September
An Oireachtas Committee has heard that Diageo is unlikely to face charges over Arthur's Day although thousands of people are emigrating every year.
"People don't just emigrate because of Arthur's Day," a witness before the committee said.
"Some leave because of the economy, some can't stand the weather and some can't listen to angry men talking about abortion any more. It's complicated."
#Open journalism No news is bad news Support The Journal

Your contributions will help us continue to deliver the stories that are important to you

Support us now
Emigration, unemployment and the mortgage arrears crisis have led to unprecedented calls for people to stop drinking Guinness.
Most people 'too stupid' to emigrate – study
Friday, 27 September
A major and somewhat controversial study has found that most Irish people are too stupid to emigrate.
The UCC research, which will be published at a conference on austerity emigration today, found that 62 per cent of emigrants aged 25 to 34 have a third-level qualification.
"A degree isn't always a sign of intelligence," a researcher conceded," but when you combine it with the fact that they were smart enough to leave it adds up to a brain drain."
The Minister for Emigration insisted his department was working closely with stupid people to encourage them to leave too.
"They are a difficult constituency," he admitted. "They don't listen to us."
"Maybe we're not so stupid after all," a caller to The Mire said.
Ireland in the Bailout Years – a trot through 2009 – present day through the satirical lens of The Mire's Donal Conaty – is on sale now here.