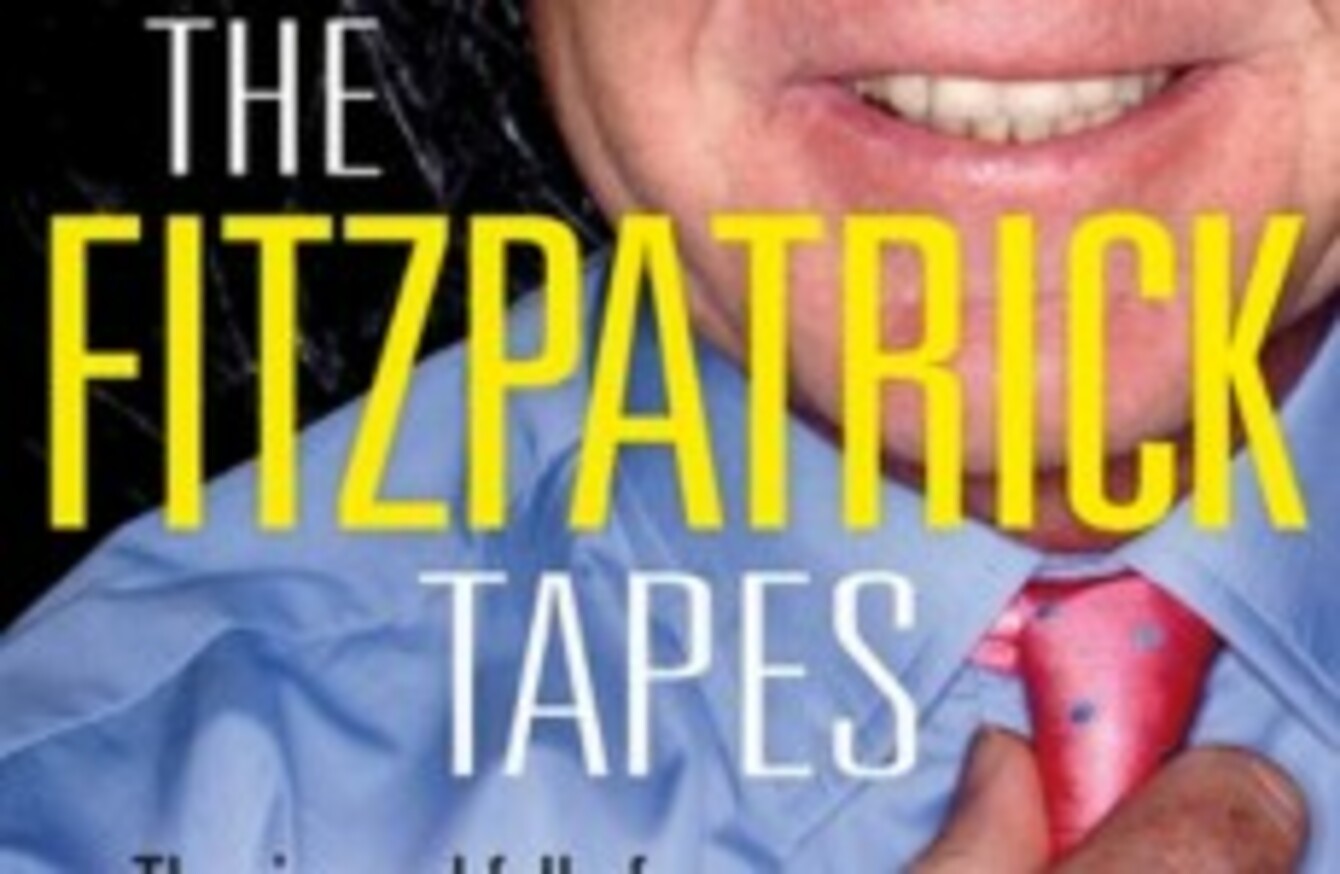 Image: Penguin Press Ireland
Image: Penguin Press Ireland
MARK O'ROURKE TODAY promised to write a "real life novel" based on her experiences as a government minister but she wouldn't be the first politician or political observer to write such a book.
The outgoing Fianna Fáil TD told RTE Radio today that she planned to write a book that would feature the likes of 'Minister A' and 'Madam B' and would be based on her time as a TD and government minister.
Such books are not uncommon from politicians, journalists or commentators in the aftermath of the end of a political career or a big political scandal.
So here's our Seven Deadly Political Whodunits that O'Rourke should be reading before she sets out to write her own:
From what she has already said O'Rourke's book would most closely resemble this "novel of politics".
The book was originally released to widespread intrigue as to who might be behind what was clearly a depiction of the 1992 US Presidential election campaign that saw Arkansas Governor Bill Clinton elected to the White House.
The book spent nine weeks at the top of the New York Times bestseller list with several Clinton aides forced to deny they were behind it.
One journalist identified as the author, Joe Klein from Newsweek magazine, consistently denied he was the author until he eventually admitted it in 1996, saying at a press conference: "My name is Joe Klein and I wrote 'Primary Colors.' "
The former UK Conservative party MP and junior minister caused a sensation and rocked British politics when she revealed that she had a four year affair with future Prime Minister John Major in the 1980s.
So shocked was the country, that the Daily Express newspaper branded her "the vilest lady in Britain". They were later forced to pay damages.
Major said he was "ashamed" of the affair which didn't go down well with Currie who later branded the man she claimed to have been love with as "one of the less competent prime ministers". Ouch.
The most recent in our list, this was the book that essentially signaled the end of Brian Cowen's leadership of the country. The book details conversations between the disgraced former chairman and CEO of Anglo Irish Bank and the two Sunday Times journalists.
The most damaging revelations were that Fitzpatrick met and played golf with Cowen just months before the bank guarantees were introduced.
Following the publication of the book a series of events followed in which Cowen managed to cement his leadership but then subsequently resigned after a botched cabinet reshuffle.
Unsurprisingly, the book was in high demand.
Perhaps the most revelatory of all political books which details how two journalists at The Washington Post uncovered the greatest political scandal of all time, known simply as Watergate, that would lead to US President Richard Nixon resigning in 1974.
Described widely as "one of the greatest detective stories ever told" the book details the initial break-in at the Democratic National Committee headquarters at the Watergate building in Washington and the events that followed which showed how the Nixon and his administration tried to cover it up.
It also chronicles Woodward's relationship with a top government source known only as 'Deep Throat'. Mystery surrounded Deep Throat's identity for years until in similar revelatory fashion he was revealed to be Mark Felt, the FBI's number two at the time of the events.
This book details the expenses scandal which engulfed British politics over six weeks in the summer of 2008 but the consequences of which were long lasting and far reaching with the speaker of the house of commons and several government ministers forced to resign.
Initially, the Daily Telegraph newspaper published details of the widespread practice of MPs fiddling their expenses to draw more money out of the taxpayer which dominated the news agenda for weeks in the UK.
Everything from the peculiar and expensive cleaning arrangements of former Prime Minister Gordon Brown to the duck houses and moats owned by others MPs were uncovered. The scandal rocked British politics to its core with two former MPs already jailed over their actions.
The book details how newspaper got hold of a disk containing expenses for all members of parliament and then proceeded to uncovered some astonishing details.
As revelations go, one that the President of the United States "lost" the nuclear launch codes is pretty devastating. In his autobiography the former chairman of the joint chiefs of staff, alleges that they went missing in Clinton's last year as president.
"This is the one point in the system where there is no backup and it failed," he says in his book which includes other revelations about how Osama Bin Laden was allowed to get away and that cabinet members discussed intentionally allowing an American pilot to be killed by Iraq as an excuse to go to war.
7. Tombstone by Yang Jisheng
Two decades of painstaking research resulted in this devastating two volume account of the almost systematic starvation of up to 40 million Chinese people under the rule of Mao Zedong.
For years author Yang had worked for state Xinhua news agency and adhered to the strict propaganda system in place.
But as the Financial Times details he worked covertly to uncover the harrowing details of how so many Chinese citizens died in Mao's relentless pursuit of a utopian communist state.
The book has not yet been translated into English and was published in Hong Kong. Not surprisingly, it was banned in mainland China.
And finally, here's one O'Rourke might want to read just so she knows what to avoid.
The  EU commissioner Geoghegan-Quinn stunned Irish politics in 1996 when she resigned as justice minister following revelations that her son Cormac had been expelled from an exclusive boarding school in Galway.
When it emerged she was writing a book, rumours were flying that it would be a tell all but instead it was about four women sharing a house in Dublin in the late 1960s including, intriguingly, the daughter of a politician from Galway. What a let down.