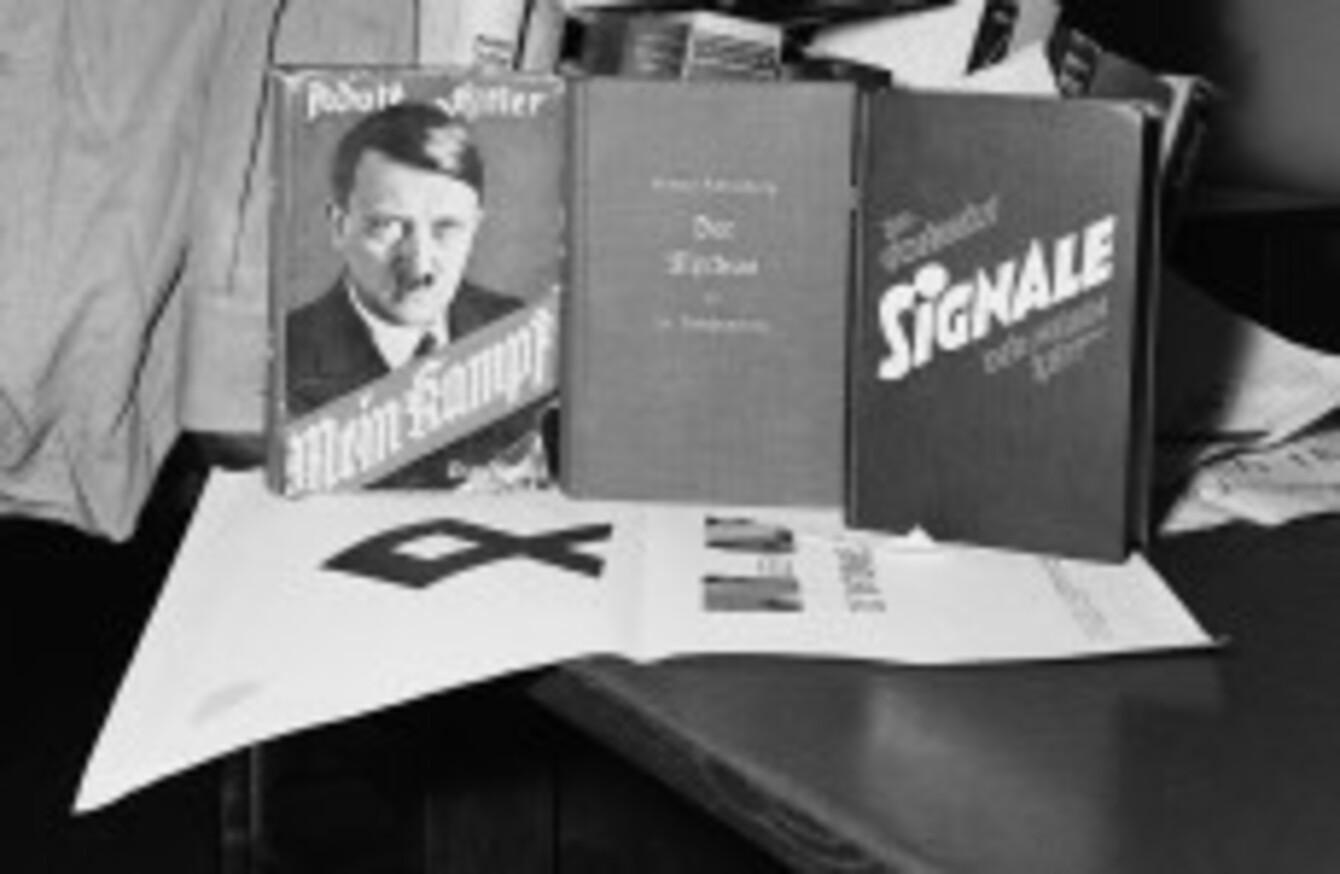 Image: AP Photo/Heinrich Sanden Jr
Image: AP Photo/Heinrich Sanden Jr
EVERY WEEK, TheJournal.ie offers a selection of statistics and numerical nuggets to help you digest the week that has just passed.
€16.8 million – The estimated cost of repairs in Clare after storms devastated parts of the coastline earlier this month.
850,000 – The number of bitcoins, worth several hundred million euro, which have gone missing in Tokyo. The CEO blamed a weakness in the exchange's system.
253,200 – The number of people without a job in Ireland, making the unemployment rate 12.1 per cent.
€47,000 – The amount that two copies of Mein Kampf signed by Adolf Hitler sold for at auction in the US this week.
€17,000 – The total amount of donations disclosed by all 239 TDs, Senators and MEPs for last year, with one Senator – Rónán Mullen – receiving €12,000 of that.
€10,000 – The amount that Villagers took home on Thursday night after being crowned this year's winner of the Meteor Choice Music Prize for album of the year.
7,760 – The number of marriages in Ireland between July and September last year, according to new figures from the Central Statistics Office.
24 – The number of hours Peter Robinson gave the British government to respond to his ultimatum over letters for IRA suspects before he said he would resign as Northern Ireland's First Minister. He didn't resign in the end.
10 – The percentage by which Rehab Group boss Angela Kerins says her €240,000 salary falls below the market average.
2 – The number of hospitals in Cork which have confirmed cases of swine flu.
1 – The number of votes that decided whether DCU would rejoin the Union of Students in Ireland or not. Students voted by 726 votes to 725 to rejoin the organisation. Close one.