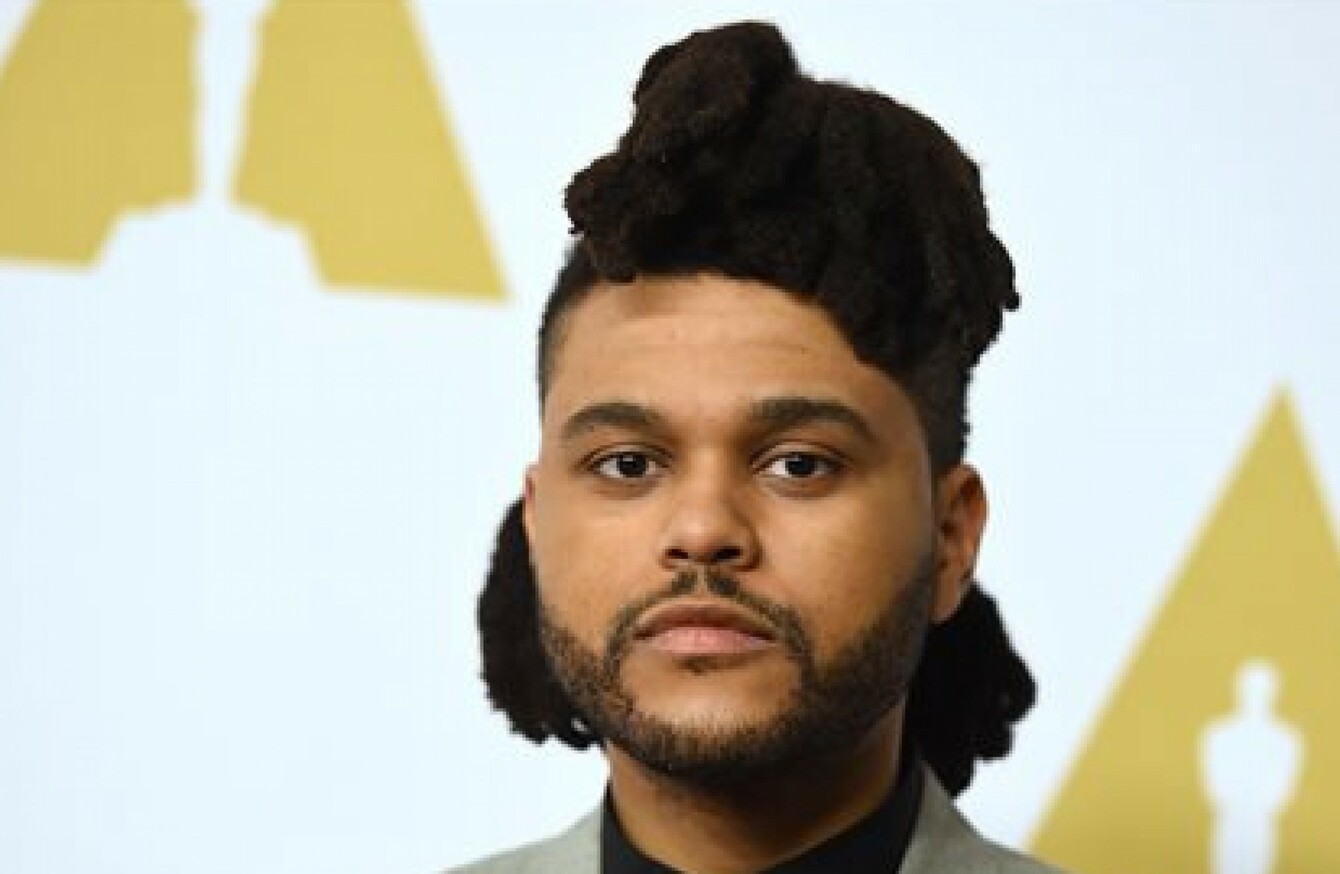 The Weeknd
Image: Jordan Strauss/Invision/AP
The Weeknd
Image: Jordan Strauss/Invision/AP
THE WEEKND HAS cancelled his performance on Jimmy Kimmel Live! because Donald Trump was set to appear on the same episode.
He was due to perform his collaboration Might Not on the show with rapper Belly.
The Oscar-nominated musicians, who are both Canadian, were due to record their performance yesterday in Los Angeles for the late-night ABC show.
Belly said he cancelled because he didn't want to share a stage with Trump and disagrees with the presumptive Republican presidential nominee's views and beliefs.
"I feel like the way I was raised was to be able to see through all the titles in this world — from religion to race," Belly said in a statement.
I just didn't want to feel like I was a part of a celebration for somebody who has beliefs that the majority of us don't agree with.
Trump has been criticised by some political rivals and voters for his comments on topics including women, refugees, immigrants and Muslims – such as when he said Mexico was sending its "rapists" and criminals to the US and when he called for a ban on Muslims entering the United States.
Representatives for Trump and The Weeknd didn't immediately respond to requests for comment.
The Jimmy Kimmel show had no comment, a representative said. Representatives for The Weeknd didn't immediately respond to emails seeking comment.
Beauty Behind the Madness
The Weeknd won two Grammy Awards earlier this year, including best urban contemporary album for Beauty Behind the Madness. Belly has co-written many of The Weeknd's hits.
"I'm here on a campaign of positivity and love and to contribute what I can to music," Belly said.
I create songs people go to sleep and wake up to, songs that they fall in love to. For me, being Muslim and being somebody that appreciates my access here in America, I love the fact that I'm able to be here. To play my part in this business is a privilege and a beautiful thing. The fact that I could lose that ability through the actions of someone such as Donald Trump isn't right to me. At all.
Belly shared an Oscar nomination for best original song with The Weeknd for Earned It, which appears on the Fifty Shades of Grey soundtrack.