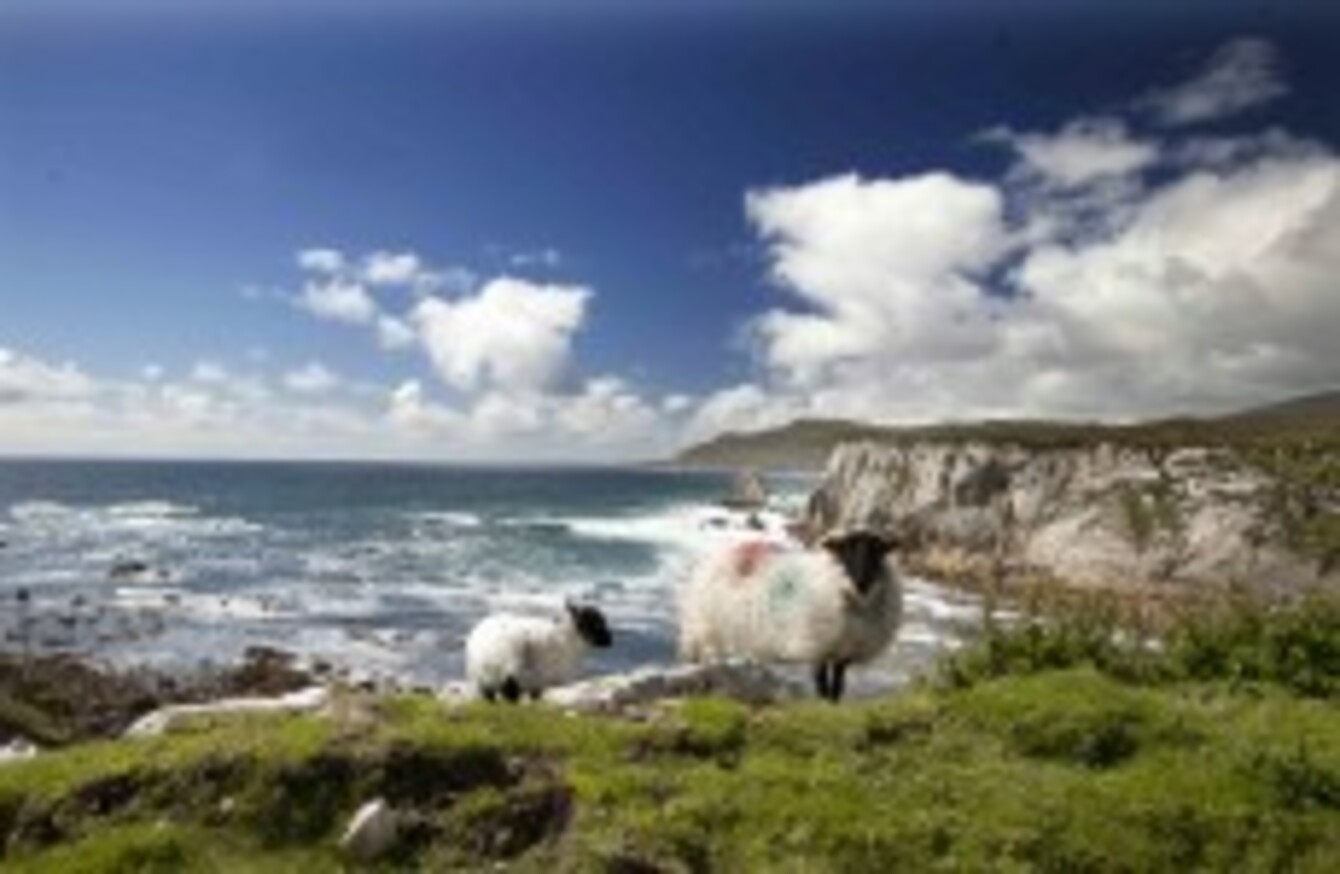 Atlantic Drive on Achill Island in County Mayo on 15 June.
Image: Eamonn Farrell/Photocall Ireland
Atlantic Drive on Achill Island in County Mayo on 15 June.
Image: Eamonn Farrell/Photocall Ireland
THE WEST OF the country enjoyed the warmest weather last month, a June that was characterised by unsettled conditions and below average temperatures.
Although the majority of monthly mean temperatures were below average, some isolated areas across the country and parts of the northwest enjoyed warmer days, according to Met Éireann's monthly report.
Warmest conditions were seen at Belmullet in Mayo where a mean temperature of 13.6°C was recorded. That is about 0.4°C above its long-term average.
Highest maximum temperatures were mainly recorded between the 7th and 9th of the month, while the highest temperature of the month (25.4°C) was experienced at Newport on 8 June.
Those living in the capital had to endure their lowest maxima in five to 11 years but, in Cork, residents saw their highest June temperatures since 2008.
In some more good news, rainfall was below average in most places, except coastal areas in the north, southwest and south.
Carlow boasted the month's lowest rainfall total with 37.6mm, around two-thirds of average and its driest June in six years, while nearly all Dublin stations reported their driest June since 2006.
Further south was a different story. Valentia Observatory noted 138.1 mm of rainfall, 145 per cent of its average and its wettest June in six years.
During the month, hours of sunshine were above average with Dublin Airport reporting the most sunshine with 210.8 hours. It also experienced a station record – the first time to record six consecutive days with over 14.5 hours sunshine since data records began in 1942. That occurred between the 4 and 9 of the month.
However, the sunniest day award went to Cork where 15.8 hours of sunshine were recorded on the 4th and 7th. Belmullet also shared those spoils with 15.8 hours on the 8th June – its sunniest day since 1995 (18 years).