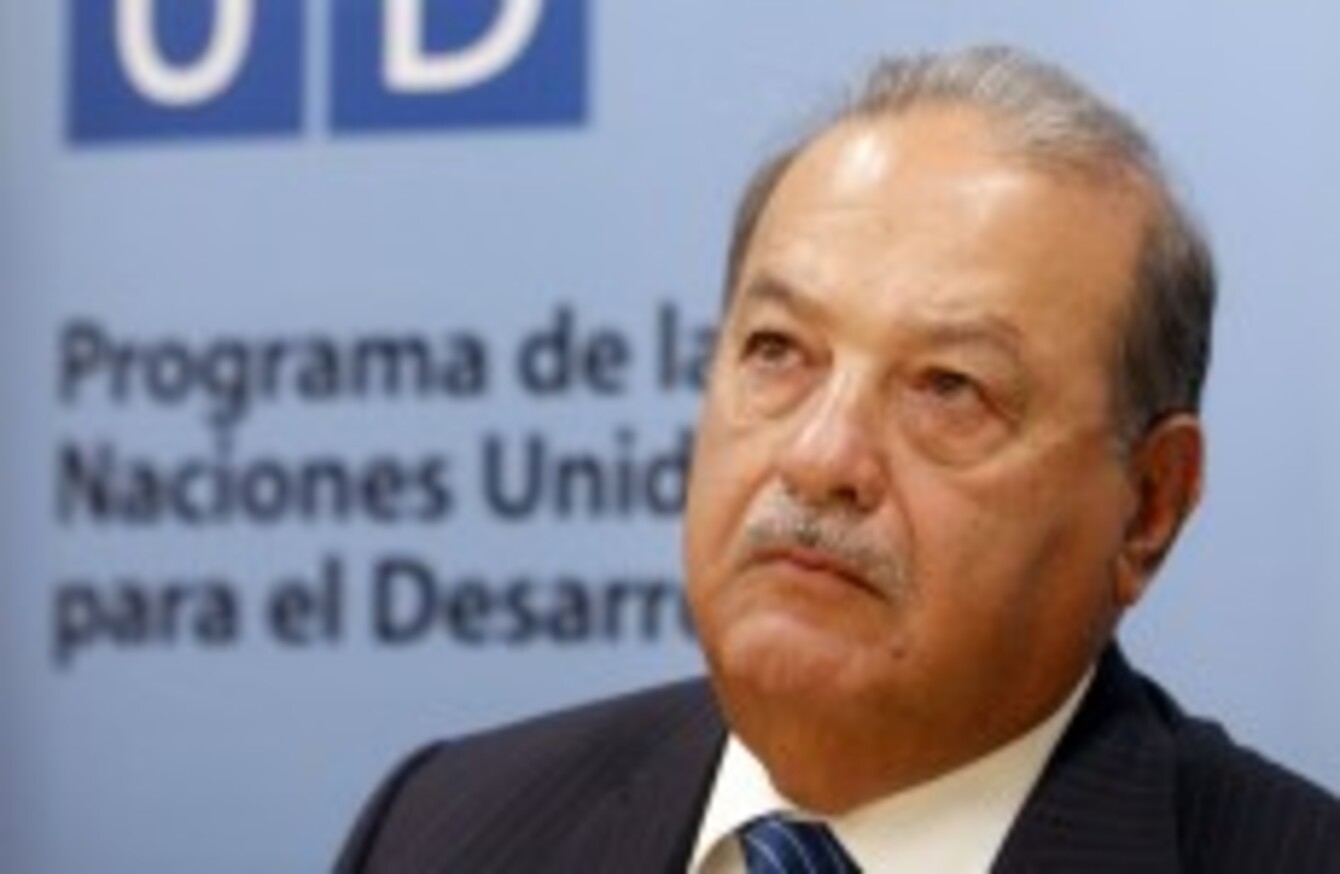 Cheer up, Carlos - the wolves are still far from your door.
Image: Jason DeCrow/AP
Cheer up, Carlos - the wolves are still far from your door.
Image: Jason DeCrow/AP
THE WORLD'S RICHEST MAN, Carlos Slim Helu, will be happy to see the back of this week – because it's hit his not-inconsiderable fortune pretty badly.
The Mexican telecoms magnate, 71, was top of Forbes' rich list in March, with an estimated fortune of $74 billion (€52.1bn).
The collapse in the world's stock markets this week, however, has made a pretty significant dent in his wealth. Bloomberg estimates that the value of his stock holdings has fallen by 11 per cent in the four days from Monday to Thursday.
That impact hasn't been helped by the hike in the value of the Mexican peso, in which most of his wealth is held, and the slide of the US dollar.
What's more, three of his companies have been taken off Mexico's benchmark stock index, the IPC – a move which traders said reflected the increasing nervousness about his business empire.
All in all, this week Slim's riches have fallen by a whopping $8 billion (€5.6bn) – marking almost certainly the largest loss of wealth ever incurred by a single human over the course of four days.
Slim is the chairman and chief executive of Telmex and America Movil, which command most of the mobile phone market in Latin America. The latter company bought two mobile phone networks from Denis O'Brien in March of this year.
Slim probably still has some breathing space, though, over the second-richest man: Microsoft founder Bill Gates. His wealth, estimated at $56bn by Forbes, is largely unchanged from March, because Microsoft's losses this week have merely undone gains made earlier this year.
So even after this week's losses, Slim is still worth $66bn – and is $10bn richer than Gates, his nearest challenger. Nice work if you can get it.