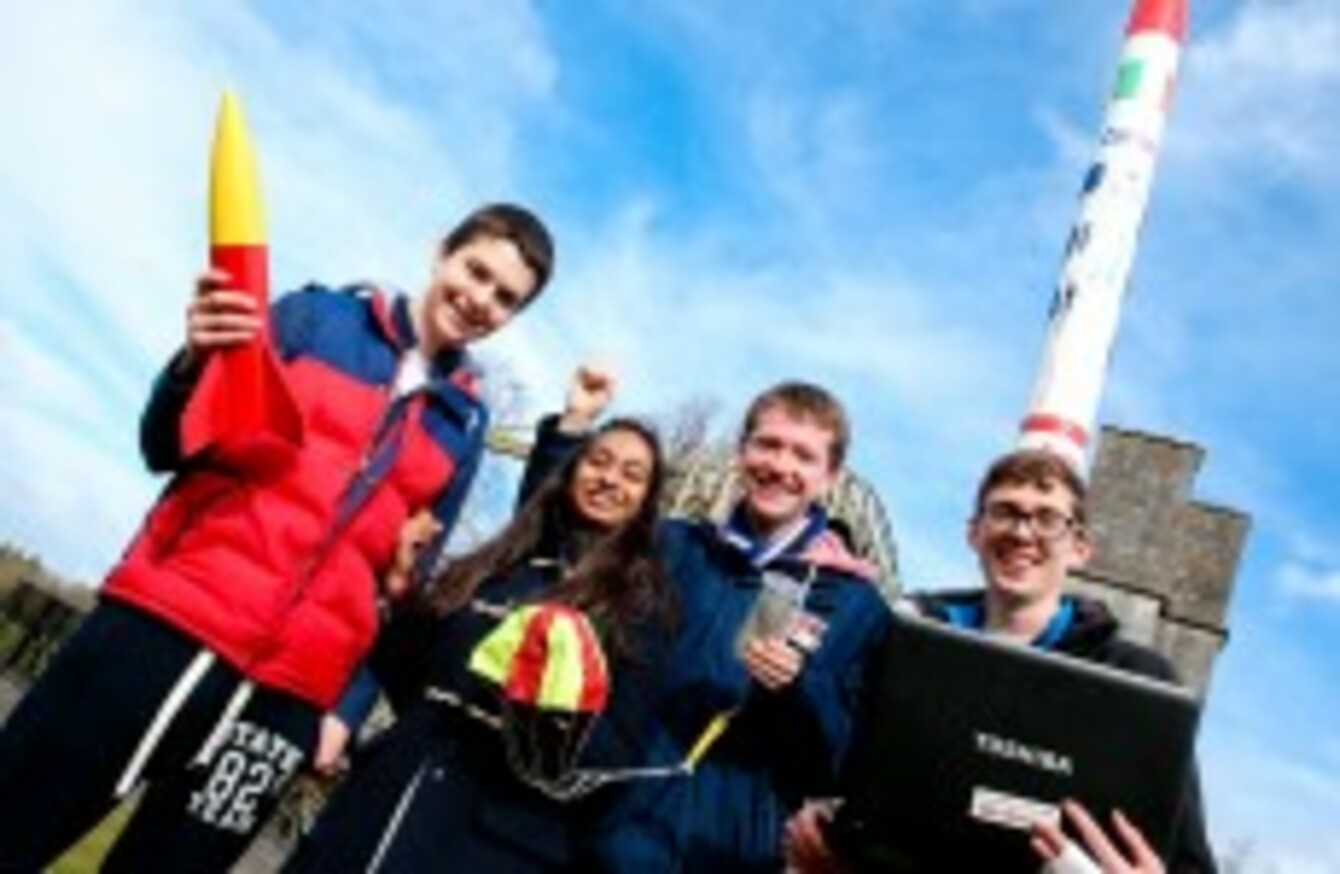 SECONDARY SCHOOL STUDENTS from Crescent College Comprehensive in Limerick have bagged third place at a European competition for building a satellite in a can.
The group took third place at the 2014 European CanSat Competition in Andøya, Norway yesterday.
Students from 14 countries across Europe participated in this unique European Space Agency (ESA) competition to build a "CanSat" – a simulation of a real satellite integrated within the volume of a soft drinks can – which was then launched by rocket to a height of a kilometre.
The test for teams was to include all the major subsystems found in a satellite, such as power, sensors and a communication system.
At launch stage this week, the primary mission was to measure temperature and air pressure; and transmit the data to the ground station.
As a secondary mission, Crescent College Comprehensive chose to measure water vapour as well as installing an ultrasonic detector to detect objects in space and a magnetometer to detect changes in the earth's magnetic field. Teams then analysed the data and presented their findings to a panel of judges.
The team from Crescent College Comprehensive have been gearing up for the competition since September, having recently fought off stiff competition from five other Irish teams to win at the 2014 ESERO Ireland – CEIA CanSat national final at Birr Castle, Co. Offaly.
Hugh Fitzgibbon a member of the winning team from Crescent College Comprehensive said the experience has been "fantastic".
"From wiring up the components, analysing data, meeting local primary school children and chasing our CanSat after the rocket launch we have had an incredible journey.
"It was extremely exciting to travel to Norway this week and meet other students from their respective countries and share our experience with them. We were particularly proud to be flying the tricolour in the Arctic Circle."
Last year, a team of nine students from Colaiste an Phiarsaigh in Glanmire, Co Cork, went on to achieve second place at the European final in the Netherlands.