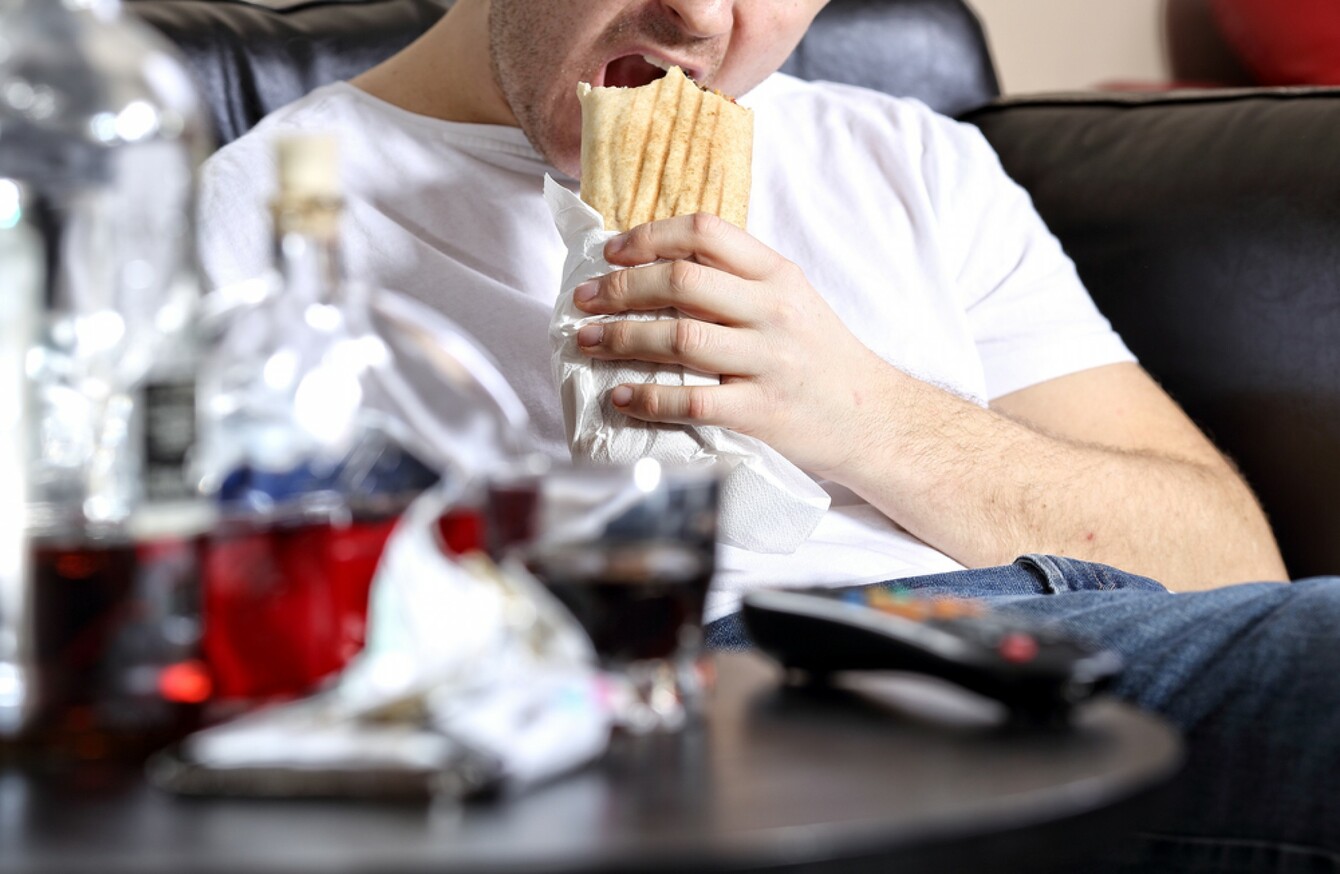 Image: Shutterstock/ambrozinio
Image: Shutterstock/ambrozinio
THOSE OF YOU who think that a few days of binging on fatty food poses no real long-term risk to your health might want to take a look at a new scientific study published this week.
Scientists from Virginia Tech in the US fed students a fat-heavy diet of sausage, biscuits, macaroni and cheese, and food full of butter for five days to increase the level of fat they consumed.
In an article published in the journal Obesity, researchers found that with a diet that consisted of 55% fat (up from an average of 30%), the way in which the body's muscles processed glucose changed, with potentially serious consequences for long-term health.
"Most people think they can indulge in high-fat foods for a few days and get away with it," said Matt Hulver, an associate professor of human nutrition, foods, and exercise in the Virginia Tech College of Agriculture and Life Sciences.
"But all it takes is five days for your body's muscle to start to protest."
Muscle change
Hulver and his team found that after just five days the way in which the students' bodies broke down glucose had changed, which could have long-term health implications for people.
The level of glucose in the bloodstream rises when we eat food – and the body's muscles are important for breaking down that glucose, which it can metabolise or store for later.
After taking muscle samples from the students, Hulver and his team found that the way in which the muscles oxidised glucose had been disrupted, which could eventually lead to the body being unable to respond to insulin.
This is a risk factor in the development of diabetes and other diseases.
Long-term effects
"This shows that our bodies can respond dramatically to changes in diet in a shorter time frame than we have previously thought," said Hulver.
If you think about it, five days is a very short time. There are plenty of times when we all eat fatty foods for a few days, be it the holidays, vacations, or other celebrations. But this research shows that those high-fat diets can change a person's normal metabolism in a very short time frame."
Despite the changes in the students' muscles, they gained no weight during the five days and showed no signs of insulin resistance.
Following the study, Hulver and his team said that they were interested in seeing how quickly the effects could be reversed when someone switches back to a low-fat diet and how the short-term changes to the body could negatively affect long-term health.
The research was sponsored by the American Diabetes Association and the National Institutes of Health.