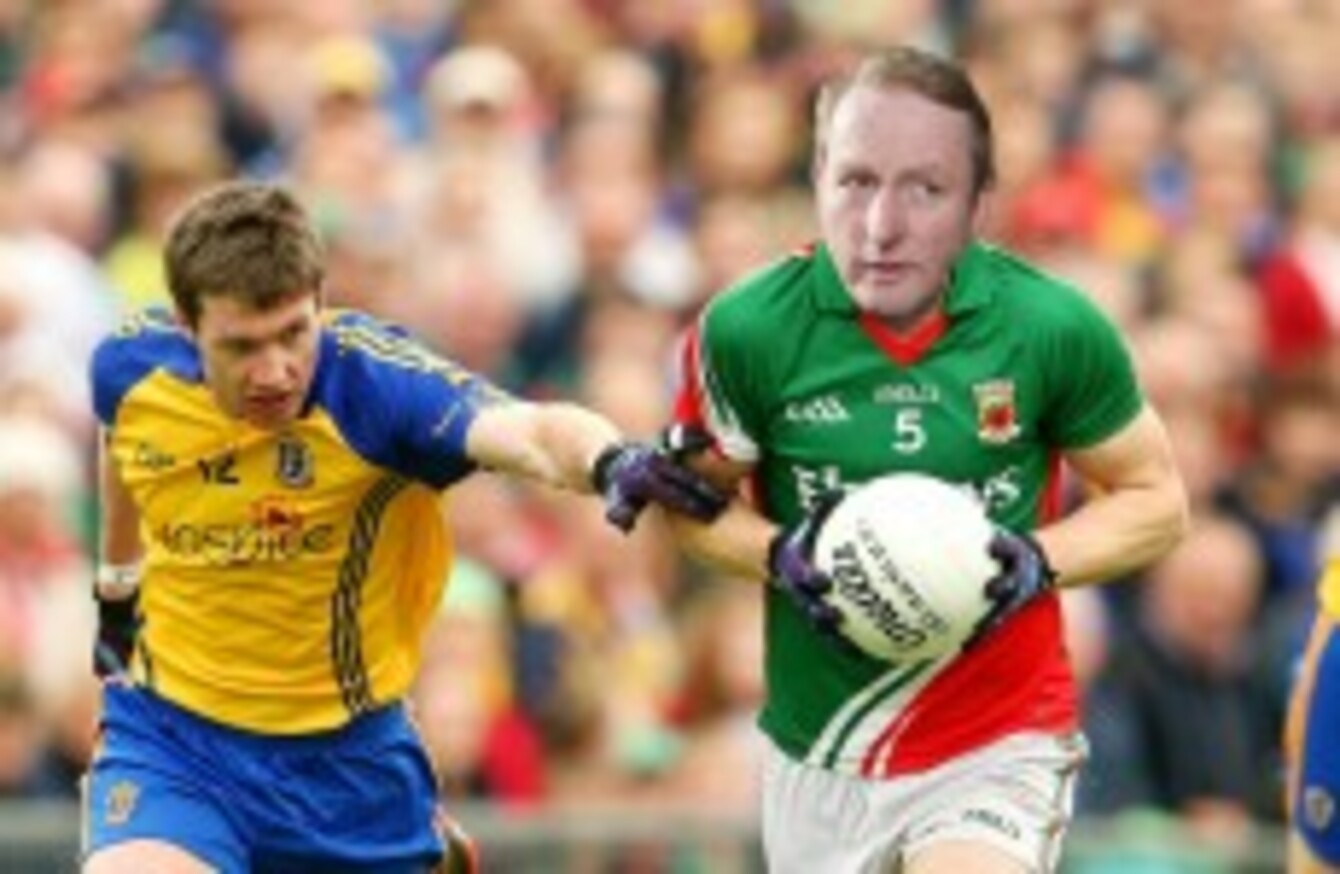 An artist's impression of Enda Kenny starting on a solo run. (We're sorry.)
Image: INPHO/Cathal Noonan; Laura Hutton/Photocall Ireland
An artist's impression of Enda Kenny starting on a solo run. (We're sorry.)
Image: INPHO/Cathal Noonan; Laura Hutton/Photocall Ireland
A FIANNA FÁIL TD has likened the Taoiseach to the footballers from his native county – saying he is too obsessed in solo runs to work as a team and achieve his goals.
Barry Cowen made the unusual comparison during the Dáil's debate on the legislation which would trigger a referendum on abolishing the Seanad.
Cowen, whose brother Brian is the president of the Clara GAA club, said Enda Kenny's bid to abolish the Seanad was a "solo run" – symptomatic of the sort of problems that the Mayo senior footballers had endured in recent years.
"It's a short-sighted solo run that reminds me of the failings of his own County Mayo as a footballing entity over the last number of years," Cowen observed.
"[They enjoy] a lot of possession and a lot of soloing – but they weren't too good at putting the ball over the bar and winning All-Irelands,"
"The Taoiseach continues to solo," he continued. "He mightn't get this shot over the bar when he decides to take this shot either.  He'll have no 0ne to blame but himself."
Cowen acknowledged, however, that Mayo's footballers appeared to be on the brink of changing their historic bad luck – which has seen them lose six All-Ireland finals in the last 25 years, and without a senior title since 1951.
"I will say, from looking at them last year and again this year: they seem to have corrected a lot of their failings. They have the potential to win an All-Ireland, and they might just.
"But they were man enough to stand up and address their failings," he said.
Kenny was not present to hear Cowen's remarks personally.
Kenny's father Henry – who also served as a Fine Gael TD – was a midfielder in the Mayo team which won the county's first All-Ireland title in 1936.