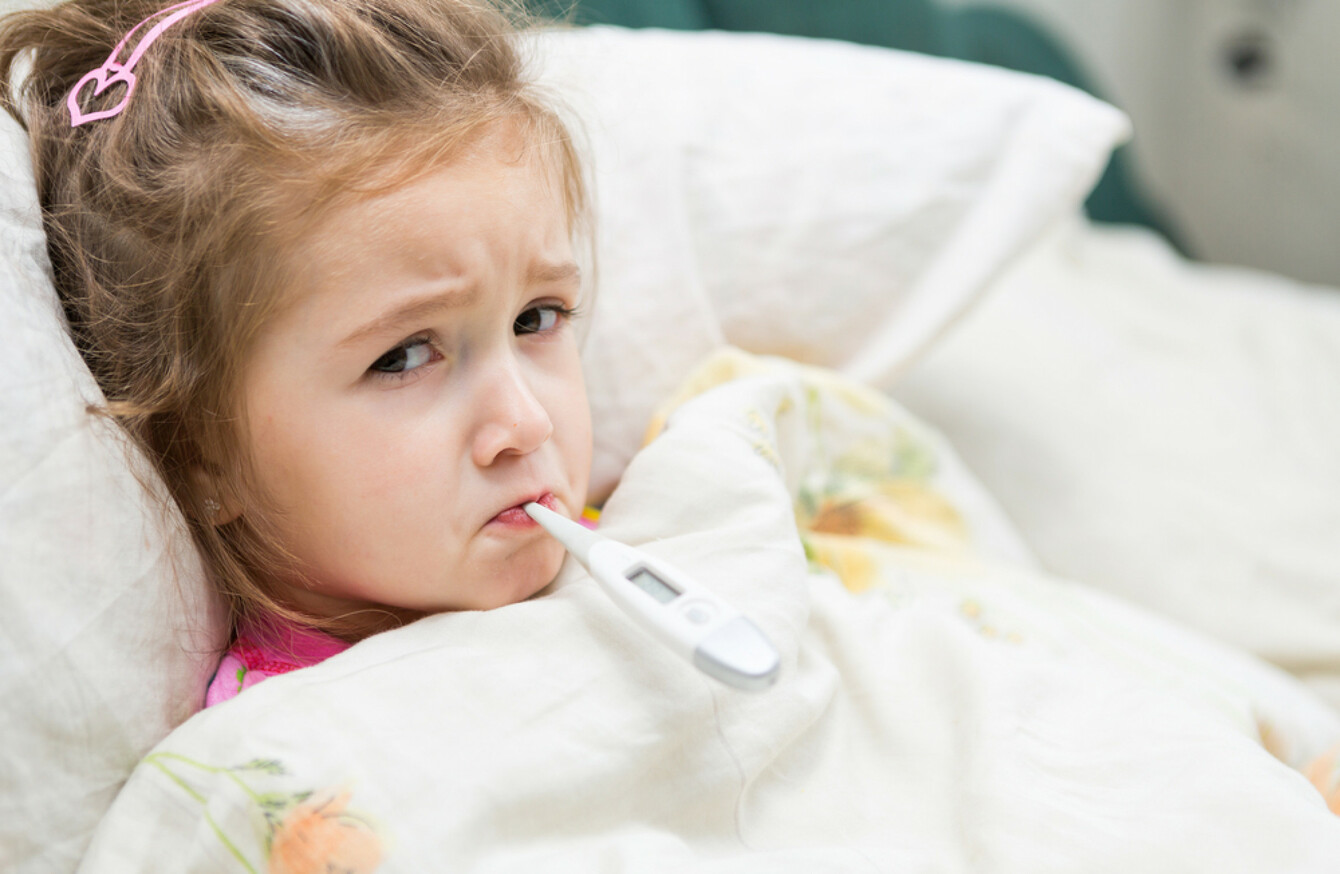 Image: Shutterstock/Serhio Lee
Image: Shutterstock/Serhio Lee
THE SICK SEASON – usually January and February – is a circle of hell that only worsens when you become a parent. If you're going through it right now too, fear not. We shall overcome.
It's tough to stay upbeat when the kids are sick, especially when you're probably not feeling 100 per cent yourself.
When a virus or bug hits my house, we usually just batten down the hatches and knuckle down for a lot of cuddle time – but not before I've run through all of the below thoughts in my head first…
1. 'It's clearly a cold, it'll pass.'
I'll dose us all up on vitamins and probiotics and we'll be grand. Maybe I'll ring the doctor and Google the symptoms just to be sure.
2. 'I'll just WhatsApp every parent I know at school to see if something's going around…'
…Oh God, maybe not. All this will do is open our family up to accusations of being the source of the lurgy. Nobody wants to be that monkey from Outbreak, do they?
3. 'Maybe if I just boil wash all the sheets we'll all be better in the morning.'
Disinfect everything in the house. Leave nothing unsanitized. In fact, I'll just burn the  house down and start again. My husband will understand.
 4. 'Oh God, this is for real. I'm never going to sleep again, am I?'
I know it's not forever. But in the dead of the night, when a very sweaty small person is clamped to me, breathing their germs directly into my mouth, and pressing their cold feet into the folds of my stomach, sometimes it can feel like it is never going to end.
5. 'This is that kid at the play centre's fault.'
There was a child looking distinctly peaky at soft play last week. It was him. Those places are cesspits of bacteria. *Googles HSE guidelines*
6. 'No, actually, this is my fault.'
I'm the one that brought him to a play centre. In January. When I KNOW his immune system is at its lowest. *Googles 'Am I a bad mother?'*
 7. 'Now the husband is sick. How DARE he?'
He is lying in a dark room screaming about how sick he is. Oh sweet Jesus. Will my punishment ever end?
8. 'I will not get sick, I will not get sick, I will not get sick.'
Maybe if I just dose up on Vitamin C and probiotics I'll be grand. Where can I get my hands on one of those surgical masks?
Want to win a full at-home workout set from Lidl worth €380, including a rowing machine and vibration plate? Enter here – and don't forget to like TheJournal.ie's Family Magazine on Facebook and Twitter too!