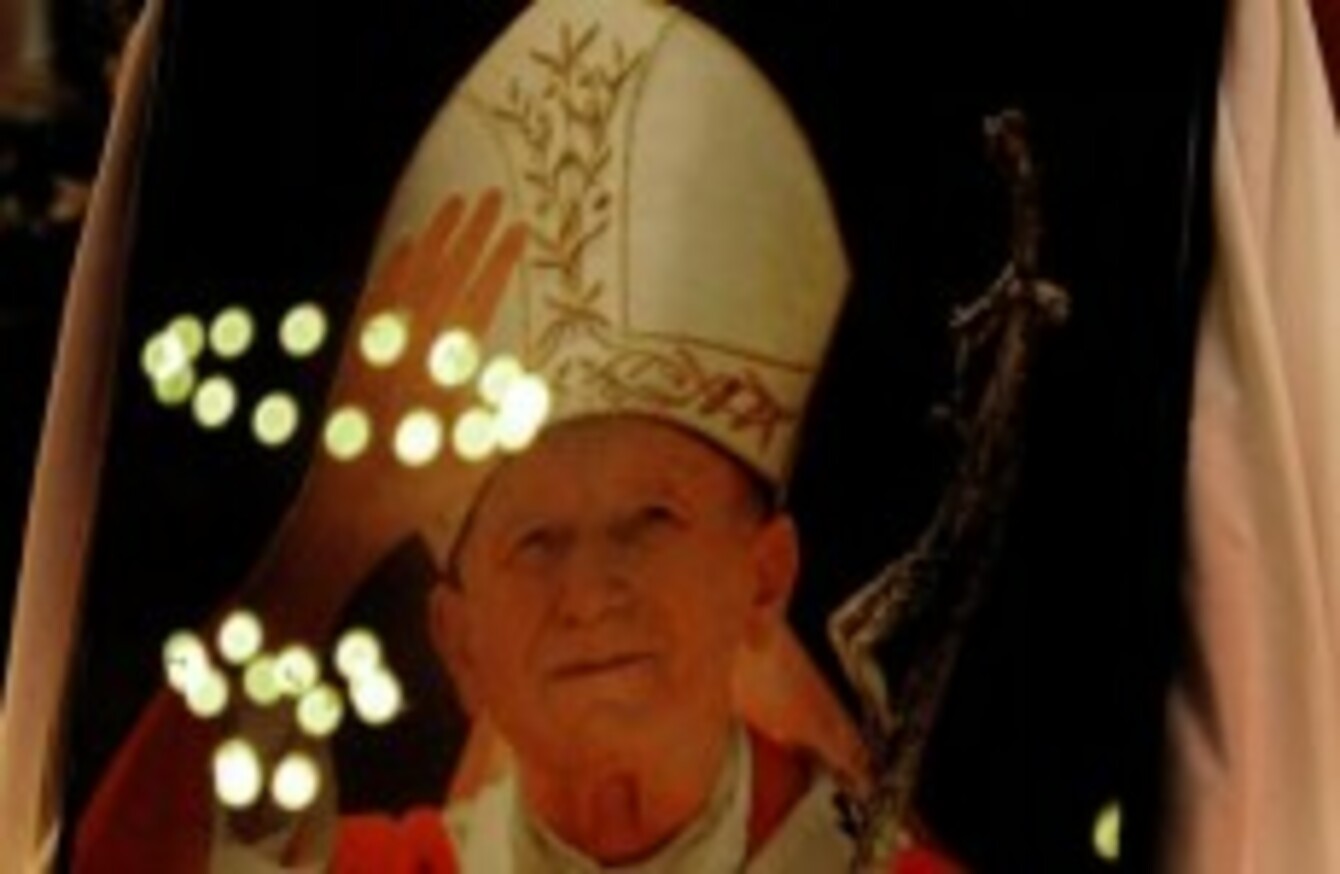 Image: Kirsty Wigglesworth/PA Archive/Press Association Images
Image: Kirsty Wigglesworth/PA Archive/Press Association Images
THOUSANDS OF CATHOLIC PILGRIMS have been gathering in central Rome ahead of tomorrow's beatification ceremony for former pope John Paul II.
The late pontiff died in 2005 and the beatification marks the next significant step towards his being declared a saint by the Vatican.
To be canonised a saint, a person must be associated with two miracles. One is sufficient for beatification and Pope Benedict XVI signed a Vatican decree in January which said John Paul had performed a miracle posthumously.
French nun Sr Marie Simon-Pierre claims she was cured of Parkinson's Disease – which John Paul also suffered from – after praying to him.
After tomorrow's ceremony, he will have the title 'blessed' conferred upon him, but a second miracle must be attributed to John Paul and approved by the Vatican before he can be canonised.
Exhumation
A vigil service called a 'white night of prayer' is being held tonight ahead of tomorrow's beatification ceremony, which will be presided over by Pope Benedict and streamed live on YouTube from 8am GMT.
ANSA reports that John Paul's coffin has been removed from a crypt beneath the Vatican and taken to St Peter's basilica, where it has been placed before St Peter's tomb. It will be transferred within the church to the Chapel of Saint Sebastian after the ceremony.
A phial of blood taken from John Paul in his final days and considered a first degree relic by the Catholic Church will be on display for the beatification.
The beatification is expected to generate about €260m for the city of Rome.
John Paul's beatification process has been fast-tracked ahead of the usual five-year timeframe and has been criticised because of the number of child abuse incidents and their cover-up which occurred during his time as pope.
Cardinal Jose Saraiva Martins, who presided over the investigation into John Paul's life for the beatification, said that it "took all this into account, they discussed it a lot." However, he said that the pope could not be held responsible for something he did not know about.
- Additional reporting by the AP