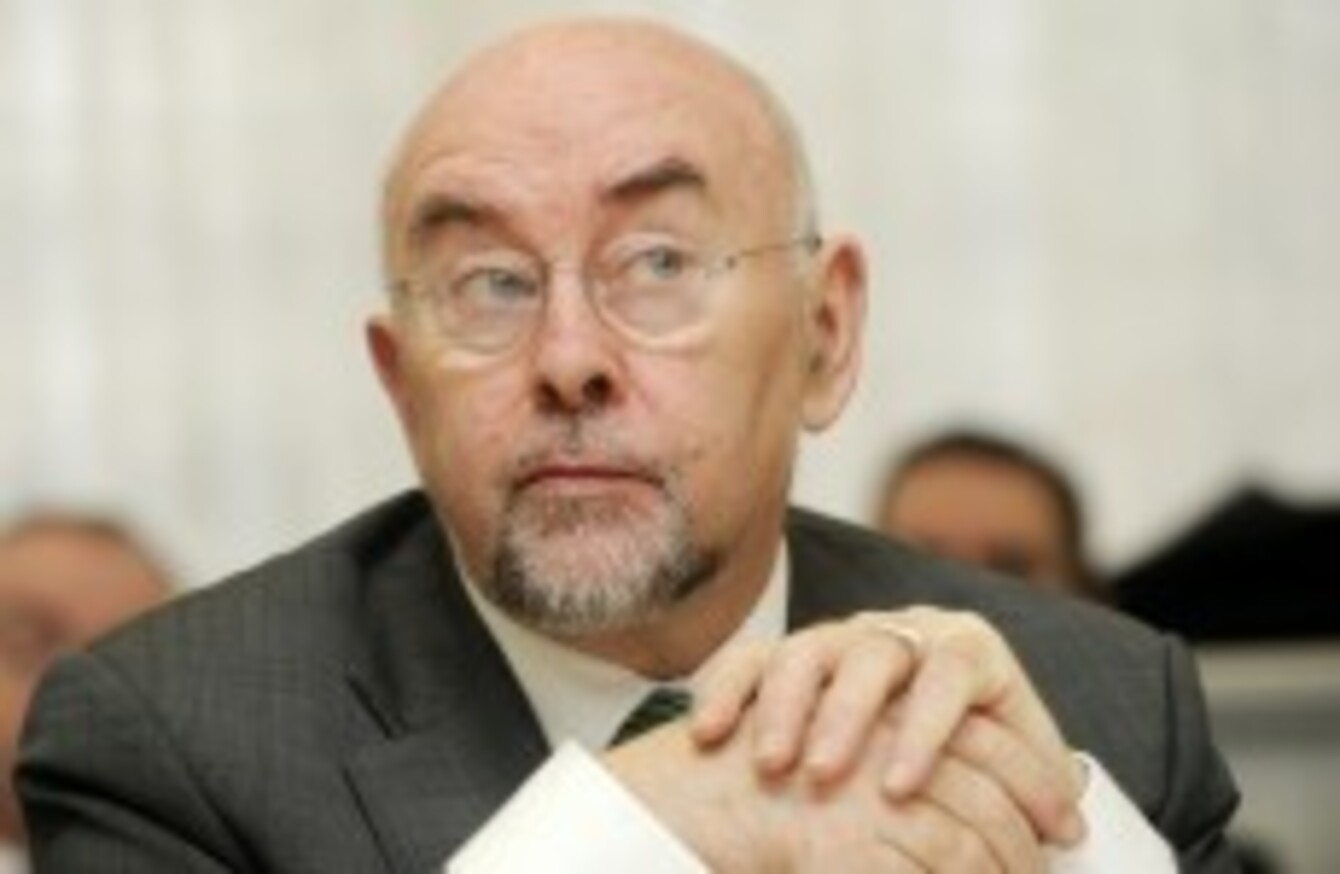 Labour Party Minister for Education and Skills, Ruairi Quinn
Image: Laura Hutton/Photocall Ireland
Labour Party Minister for Education and Skills, Ruairi Quinn
Image: Laura Hutton/Photocall Ireland
MINISTER FOR EDUCATION and Skills, Ruairí Quinn TD, will address three teachers' congresses this week.
He will speak at the INTO Congress and ASTI Conferences today and the TUI Conference tomorrow, 11 April.
The INTO Congress is taking place at the Gleneagle Hotel, Killarney, today. The ASTI Conference is taking place at Silver Springs Hotel, Cork, today, and the TUI Conference will take place tomorrow at Whites of Wexford in Wexford.
Today, the INTO said that they will debate a motion demanding that the guarantees under the Croke Park Agreement of no further pay cuts and no compulsory redundancies continue to apply.
The union will demand a ballot for industrial action up to and including strike action if these guarantees are breached.
Members of the Irish National Teacher's Organisation (INTO) will vote on a motion calling for "systematic and planned measures" to make sure that schools are managed by a variety of different organisations.
INTO members will also vote on motions calling for a reversal in the Government's controversial Budget cuts to small schools, and for the Croke Park deal on pay and pensions to be maintained and protected.
One motion condemns "the deliberate and concerted attempt by politicians and sectors of the media to denigrate the professionalism and expertise of teachers", which it says has led to a "deplorable deterioration in working conditions and job satisfaction".
The ASTI will also debate a number of motions, including that the ASTI "seeks the reversal of the inequity whereby new teachers who enter the profession from January 2011 start on point one of the salary scale".
Another motion states that "in order to ensure that all schools operate on an equal footing, the ASTI resists the changes proposed in the Junior Cycle Review Framework" until the Education Minister and his department identify and provide necessary resources and until teachers are provided with necessary in-service training.