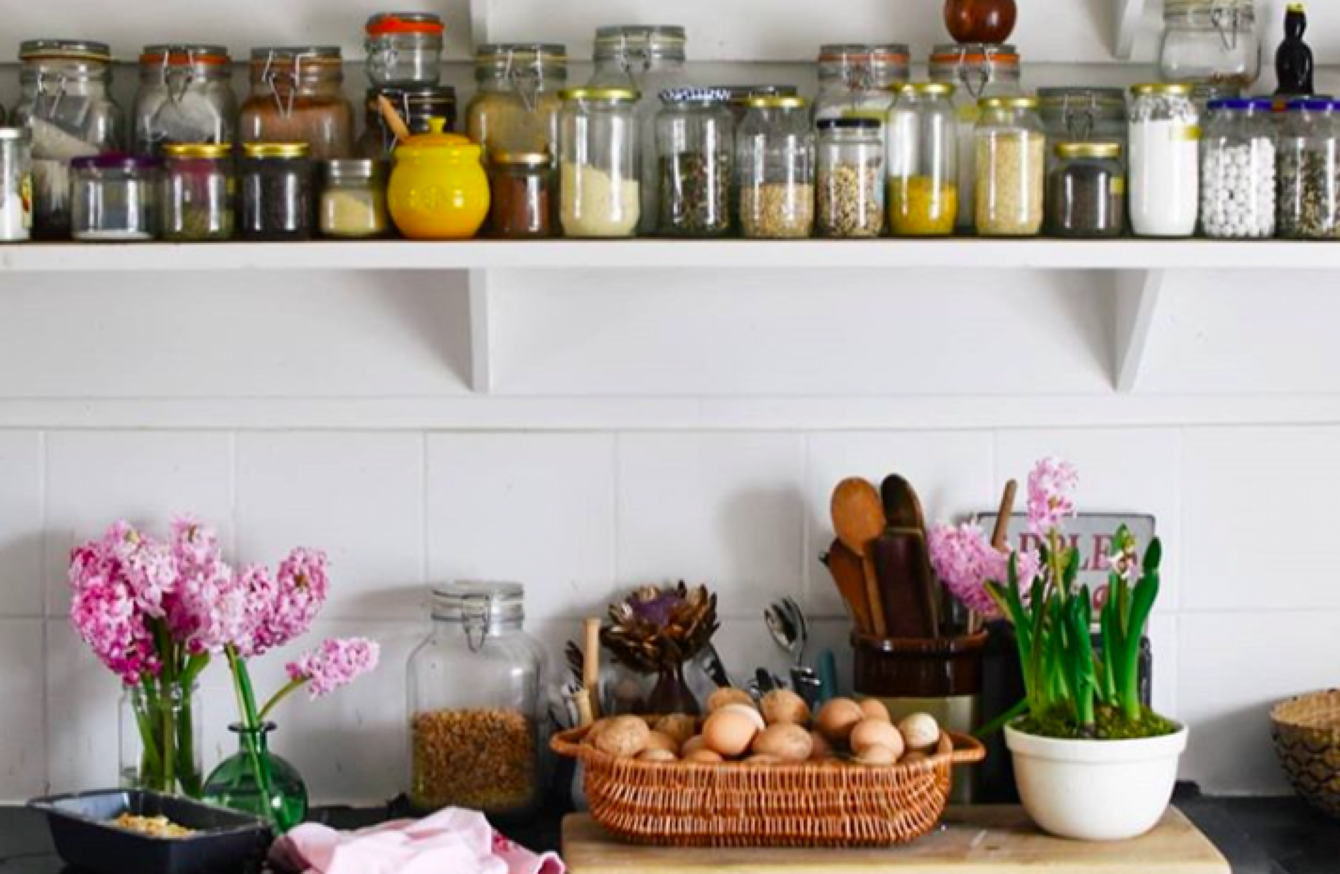 Image: Instagram/tinnockfarmtipperary
Image: Instagram/tinnockfarmtipperary
About you
Name: Kirsten Ivors
Age: 34
Occupation: Owner of Tinnock Farm Tipperary, a small business selling handcrafted candles and soaps.
About your home
Location: Ballingarry, Co Tipperary
What type of house is it? An old traditional farmhouse.
How many bedrooms and bathrooms? Three bedrooms, one bathroom, and a fourth bedroom upstairs that's currently used as a library.
When did you move in? Autumn 2007.
Who lives there? Our family of four: Trevor, Kirsten, Lily (9) and Mae (6), as well as Woody the dog, Hazel the cat, four sheep and a lot of chickens!
What made you choose this home and location over others?
My husband is from Ballingarry. We passed by a derelict farmhouse one day, and I remember saying that I'd love for us to live there. We moved in a year later… it was meant to be! Because it was in such a poor state of repair, it was within our limited budget – and we were both willing to put the work in to renovate it ourselves. 
What is your favourite place in your home?
We love the dining room. It is the room we spend time in all together: where we eat, do homework, talk through the night and gather with friends. 
What's one part of your home you don't like so much?
Our bathroom is the main source of frustration at the moment. It was last renovated over 12 years ago and is in need of updating, but our plumbing skills are unfortunately sorely lacking.
Is there any part of your home that makes it unique?
There are plenty of quirks that add to Tinnock's charm! There are no right angles, no room is square, the windows are all different shapes, and some of the flagstones are more worn down than others as they've been walked on so much down the years. When we were first renovating, I wanted everything to be just right. But I've since learned that with an old house like this one, you need to be flexible and let the house guide you.
#Open journalism No news is bad news Support The Journal

Your contributions will help us continue to deliver the stories that are important to you

Support us now
How does an average day start in your home right now? 
Our day starts early in Tinnock, as Trevor is off to work about 6am. The girls and I start our day at about 7am with the morning jobs: feeding and letting out the chickens, picking whatever vegetables we need for the day, and checking on the sheep. We then meet at the table for breakfast, with tea all around. I usually make something in the kitchen after that, either cake, biscuits, jams or preserves, while the girls hang around for a chat or to lick the bowl. At about 9am, I generally head to my workshop for a while – a converted stable out the back – while the girls play outside.
How does an average day end in your home right now? 
We live by the seasons here. In summer, every door and window is kept open until we venture inside for the evening around 9pm, and all fall into bed. In winter, after dinner in our dining room we'll all head to the sitting room to read or chat. The girls sometimes watch a movie before heading up to their shared room, while Trevor and I have one last cup of tea together before retiring ourselves.
Is there anything you'd do differently if you were decorating your home again?
When we started renovating Tinnock, we were 21 and 22 respectively, and very much learning as we went along. Yes, there are many things we would do differently looking back, but the most important thing to us was the integrity of the farmhouse and that is still how we feel now. The layout, the flagstones, and old cooker remain unchanged. Once the house is watertight, properly insulated, and inexpensive to heat, everything else is cosmetic.