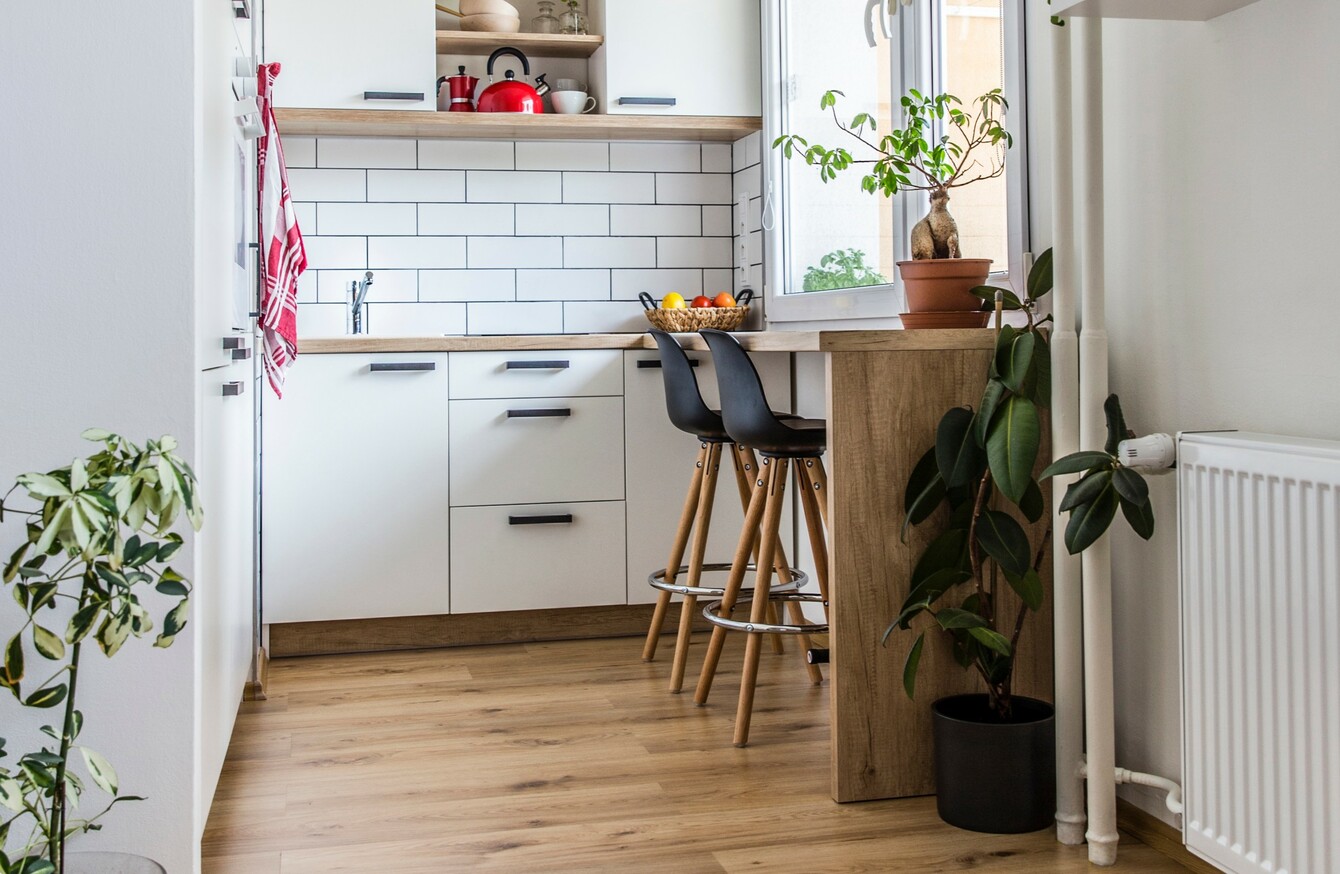 Image: Shutterstock/Michaela Klenkova
Image: Shutterstock/Michaela Klenkova
THIS WEEK, WE'VE searched high and low on Instagram for some ways to create that ever-coveted extra space, so you can prep, cook and serve up with absolute ease. 
1. Meals on wheels: If you're lacking drawer as well as countertop space, then investing in a piece similar to what @photos4real_ua has here could just be your saving grace. Easy to roll over to any new spot and with plenty of storage underneath, the counters will be clutter-free in no time. 
Look to the Tennessee kitchen trolley for a start – it might be half the length, but who says you can't have two?
2. Sinking feeling: When space is at a premium, it's all about making the kitchen work doubly hard. Having a custom-made chopping board that covers the sink will be a godsend when there's plenty to chop but not enough countertop. @adrianswoodproducts conceals the sink so well you'd be forgiven for thinking it's not there.
This Smeg hardwood sink cover is for a 45cm bowl and may inspire a bespoke model if you need a specific measurement. 
3. Airy extension: Go on the hunt for an easy addition that's the exact height and thickness of your existing worktop. We love how @projekt_dom plays with contrasting finishes and extends the kitchen without blocking out any of that lovely natural light. 
Find this exact design at IKEA.
4. Island living: Kitchen islands are essential for high traffic spaces that will always benefit from a well-functioning working triangle. But if you can't face the commitment of a permanent island then get some inspiration from @frenchandcountryliving and introduce a dining table. 
This Harrogate table from Neptune should do the trick.
5. Treat your shelf: Free up space on the counter but keep everything in easy reach with a handy pegboard that will let you display all of your favourite accessories. @theavohub cleverly adds drawers and baskets ensuring that items that usually end up on the counter should naturally migrate to the wall. 
Check out this board from ASOS and start experimenting.
6. Slide and sleek: It may require more of your budget but if a small kitchen is your lot for the foreseeable, then these smart storage ideas from @peka_system will only be an investment. 
See how the pull-out extendo dresser from Peka houses the coffee machine and frees up that precious countertop space.