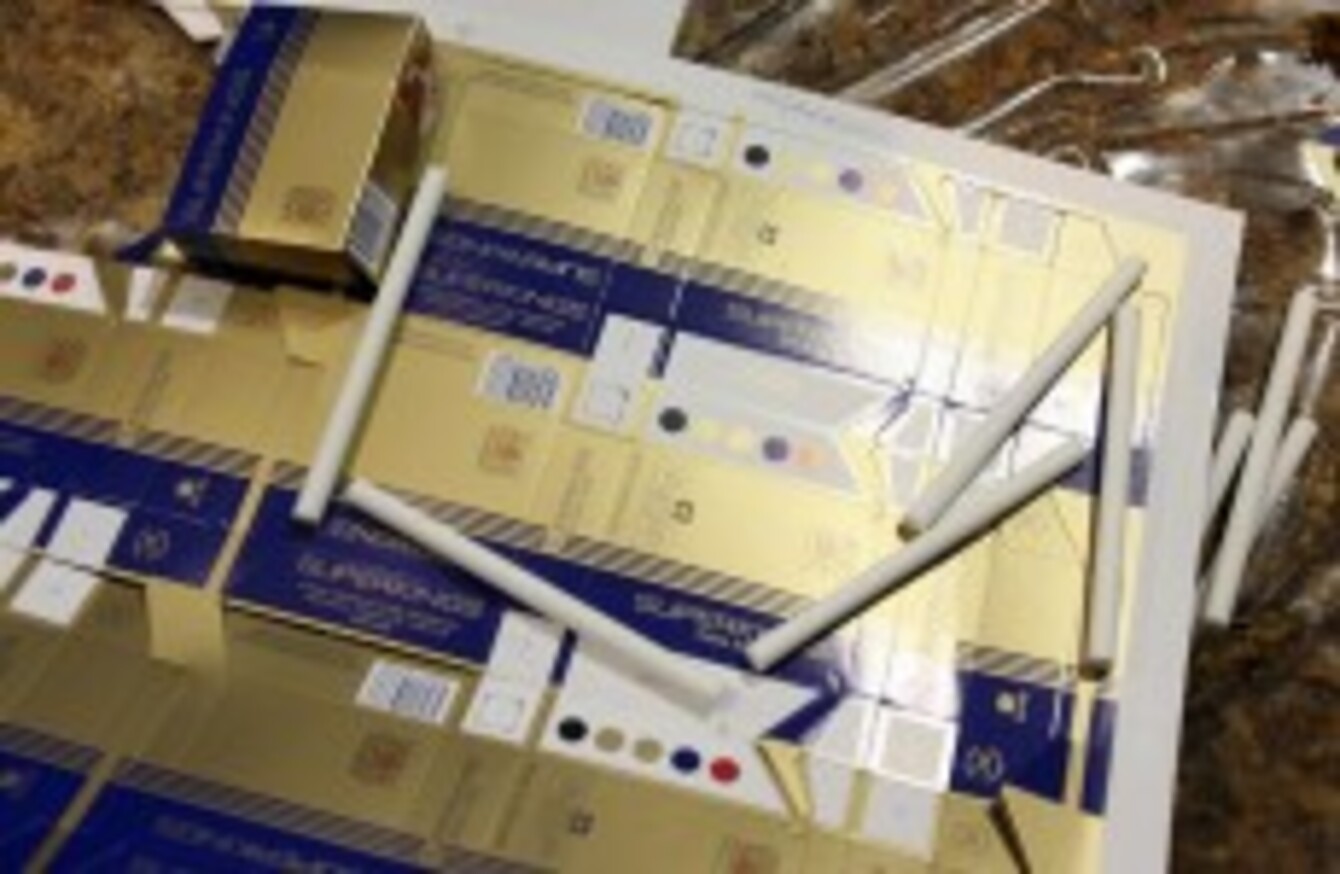 File image of seized cigarettes
Image: Laura Hutton/Photocall Ireland
File image of seized cigarettes
Image: Laura Hutton/Photocall Ireland
THE NUMBER OF fines and seizures related to illegal tobacco products dropped by over 80 per cent in the second quarter of 2013, new figures have shown.
Figures from the Revenue Commissioners also revealed that the average fine is down on 2012.
In the second quarter of 2013, from 1 April to 30 June, the average fine for being prosecuted for the selling of illegal tobacco was €2,545.  This was down 10.7 per cent from the last quarter where the average fine was €2,850.
The average fine for the illegal selling of cigarettes last year was €2,706.
As fines are decreasing there has also been an 84% decrease in seizures of illegal tobacco this year despite the fact that the rate of non Irish duty paid tobacco in the country remains steady at 28%.  In 2012 Customs seized 95.6million illegal cigarettes.
So far this year, there has only been 15million seized.
A spokesperson for the Irish Tobacco Manufacturers Advisory Committee said;
Seizures may be down this year but the Customs are doing an excellent job with the resources they have.
"The change shows the importance criminals are now putting on illegal tobacco, taking more care and using smaller quantities to minimise getting caught.  This is huge business for them now and illegal tobacco is a very valuable commodity for criminals."