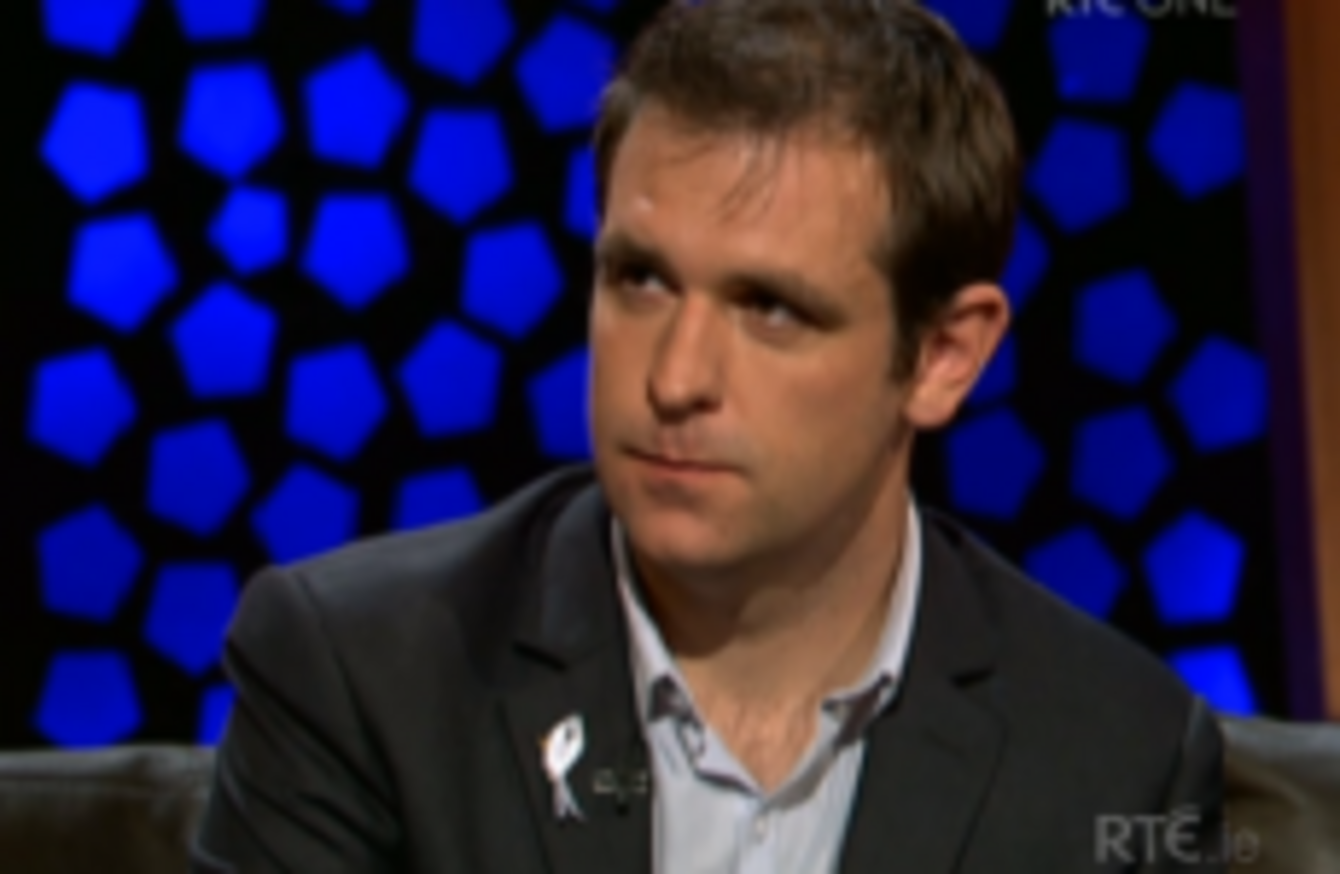 Image: RTÉ Screengrab
Image: RTÉ Screengrab
TOM MEAGHER CONTINUES his advocacy work to educate men about violence against women, a positive that emerged after an unhealthy "obsession" with his wife's killer.
A young Irish woman living in Australia, Jill Meagher was raped and murdered by Adrian Bayley on 22 September 2012 after a night out with her colleagues.
She was a short distance from her home when Bayley, a convicted rapist, attacked her.
Her body was not discovered for another six days.
"For me, it became an obsession to figure out what was going on with him – and with the system that allowed him to be on the streets," Meagher told Today with Seán O'Rourke this morning.
Focussing on him as an individual was damaging in a way, too much of an obsession, but I got through that and over it.
What came next was a campaign to change the laws in Australia and meetings with the parole boards. The chairman conceded that there had been an error on the board's part.
Bayley had been out on parole when he murdered the 29 year old.
"I think he started his career as a criminal when he was 17," Meagher continued this morning. "He raped his sister's friend. He committed 16 counts of brutal [rape]. Five women who were prostitutes in the suburb of St Kilda. The torture they went through… was unbelieveable. I physically vomited when I read [the court documents]. They were so disturbing."
In his work with the White Ribbon Campaign, Meagher has tried to educate people that not all rapists are 'monsters and Adrian Bayleys'.
"It's almost like, I didn't expect him to be an intelligent human being. I didn't expect him to be human at all. I had heard him make utterances, but always monosyllabic.
Hearing him say a full sentence triggered something in me to know where this violence comes from.
"Whenever we see a rapist in the tabloids or media – this idea of someone hiding out in lanes. But 90% of rapes are committed by people who know the victim. A lot of the time they are committed in the home – by husbands, fathers or brothers."
Although he admits that Bayley has "gone too far" to be rehabilitated, he thinks education can encourage others not to equate power and domination with masculinity, or to accept casual use of violent language in male settings.
He says the world needs to question how it teaches both boys and girls about domination and power.
The White Ribbon Campaign was set up after a university shooting in Canada.
"It's a call to men to end violence against women, to talk about these issues and discuss issues around this issue.  Men are the primary perpetrators, so we need to address men and the wider culture. Shine a light on something that has been swept under the carpet."
He added that Bayley is "beyond help", adding that he knows some "bits about his upbringing" which included physical abuse by his father, sexual abuse by a woman and a "cycle of violence".
"I suppose in regards to him – I'm quite blinkered. I think he has done this too many times, the same crime. There's no way back from that."
Asked if he could ever utter the word forgiveness in relation to Jill's killer, Tom said, "Absolutely not."
He occupies my thoughts… And when he does, I wish him harm. That is not a pleasant thing to say or a pleasant thing to feel. But it's the truth.
The Adrian Bayleys of the world are not the target of the campaign, he added. It's about building a school programme and having ambassadors to change the "sexist and patriarchal society we live in".
Concluding the interview, Meagher said it is rare that his wife is not "somewhere in his thoughts" and that he reads the following quote from a Maya Angelou poem each morning.
History, despite its wrenching pain, cannot be unlived, but if faced with courage, need not be lived again.
To find out more about the White Ribbon Campaign in Ireland visit the website or read Tom Meagher's blog. A conference will be held in Ireland on 25 November and more information is available here.