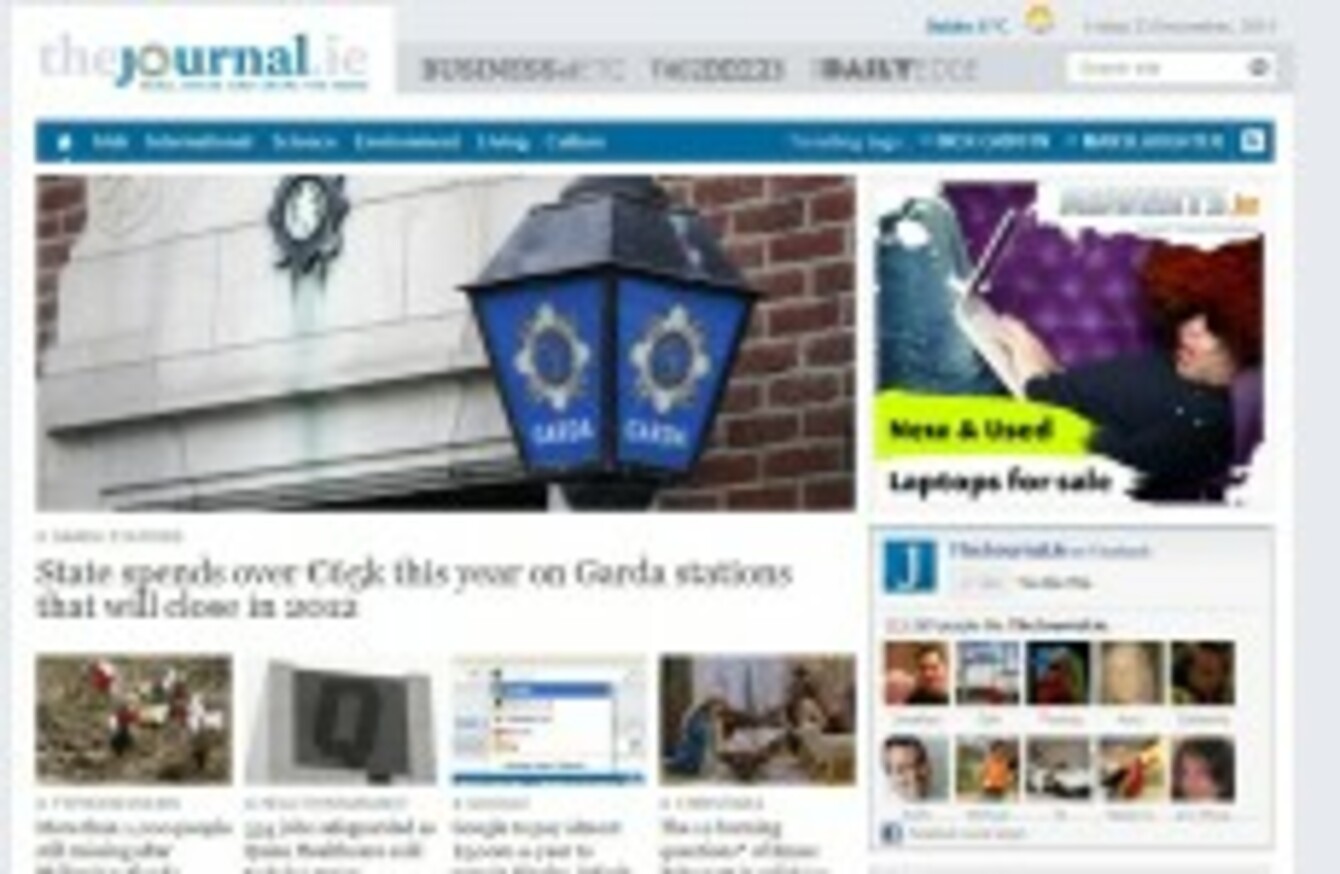 EVERY WEEK, WE take a look at the best comments left by you, our lovely readers, onTheJournal.ie.
As always, the comments have attracted a lot of debate and discussion. This week, you've been talking a lot about Christmas (of course!), jailing people for non-payment of fines, Kim Jong-Il, Oxegen being cancelled, Roy Keane, and the burning question: Roses versus Quality Street.
So without further ado, here's our picks for our favourite comments of the week:
TheScore.ie shared the tale of how Kim Jong-Il shot 38 under par and scored five holes-in-one during a golf game in North Korea in 1994.  Tony_Geraghty was thinking outside of the box (sorry) when it comes to the dictator's sporting prowess:
Pity he didn't play football and have an Irish granny.
Lisa, I went 'down':-) for 30 days in October for not paying a speeding fine of €500. (Never received initial notice as had sold house 3 yrs ago and was only contacted by Gardai when original bench warrant issued. I asked that i be allowed pay the €80 original fine as hadnt chance to do that, but not allowed.) Pleaded incapacity to pay (as can't refuse to pay or would be done for contempt), bench warrant issued, and they called to my home where I surrendered myself. Went to Midlands prison, was put in cell with kettle, tea/coffee and full set of clothes. Had lovely Ham Salad for tea, brekkie next am and Roast Chicken Lunch. As second day came to 4pm, warden with books came round for evening reading, then I was released. I was devastated 'cos it was a good book.
Full reparation made in one night, no record, no points, no fine to be paid. Even got a bus ticket from the release officer back to Dublin. Also, was told if i had been 2 hrs earlier arriving at Midlands that day,I would not have even done a night, straight in and out within 2 hrs. Crazy really but….
There were mixed views about Oxegen being cancelled with 46 per cent of readers in our poll saying that they didn't care about it. Shane Taylor defended it…:
I'm really going to miss it. I've been for the last 3 years and its been my favourite weekend of the year! I've never experienced any trouble and have made quite a few friends from all over the world. Some of my best memories took place at Oxegen.
… but Paul Nelson was less appreciative of its er, charms:
if i won vip tickets, a helicopter there and back, a solid gold caravan with a butler and all i wanted to eat, drink and get high i still wouldnt go, so no, i dont care
Speaking of things in Kildare, Chuck Eastwood was unimpressed with the rather swish ginormous €50 million former home of Tony Ryan which isup for sale:
It would take me 3 hours to put the bins out. I'll give it a miss
Noe Fitzgerald disagreed with commenters dissing Roy Keane for his Sunday Times interviews where he criticised Man United and expressed anger at Alex Ferguson:
I really don't see what any of this has to do with Saipan, Roy's managerial record or his personality. He was paid to give an opinion. People can disagree with his opinion if they want to. At the end of the day, he can say what he likes. If anyone including Fergie doesn't want to listen to, nobody is forcing them to.
Meanwhile John Murphy didn't believe that the property crash was all one-sided:
.Lukasz has a point.
As an architect and at the request of purchasers solicitors I inspected and reported on many new houses that people were interested in buying. I found that many of these houses were structurally unsound, uncompleted, and in breach of regulations. I reported accordingly and guess what? The mortgage was approved and the sale proceeded! These houses are now below even present day valuations and in a lot of cases unsaleable
Sinéad Ní Caomhánach had a dark confession to make on the question of whether to have Roses or Quality Street at Christmas:
As a kid I used to open the box of sweets steal half the box and then seal it back up again with fresh Sellotape. My mother never copped but she always gave out about how they just didn't put in as many roses into the box anymore .
I'm in Junior Cert and even now the exam seems to be predictable. Our teachers are always saying "Oh, that didn't come up last year – it's due up this year, make sure we go over this" or "this is definitely coming up this year – make sure to know this" and so forth. My friend, also a JC student, told me their teacher spent weeks on one section of history because it is likely to come up for us. Another friend's class skipped the entire section because it's not due up this year. A bit mad….
@Cyril You accept it as fact that stars in the sky are numerous suns like our own because it has been stated in every book, tv channel and by all professional people since you were a child. Many North Koreans are in the same boar when it comes to these 'facts'. Besides, everyone likes a good'ol story. Personally I'm really looking forward to reading these new myths as they are created.
Real…with a rootball. I purchase a live 8′ tree with its roots intact. The rootball is wrapped in burlap. I put it in a wooden tub that is covered by a treeskirt. New Year's Day the tree comes down and is planted in the yard. I've done this for ten years and have my own pinetum