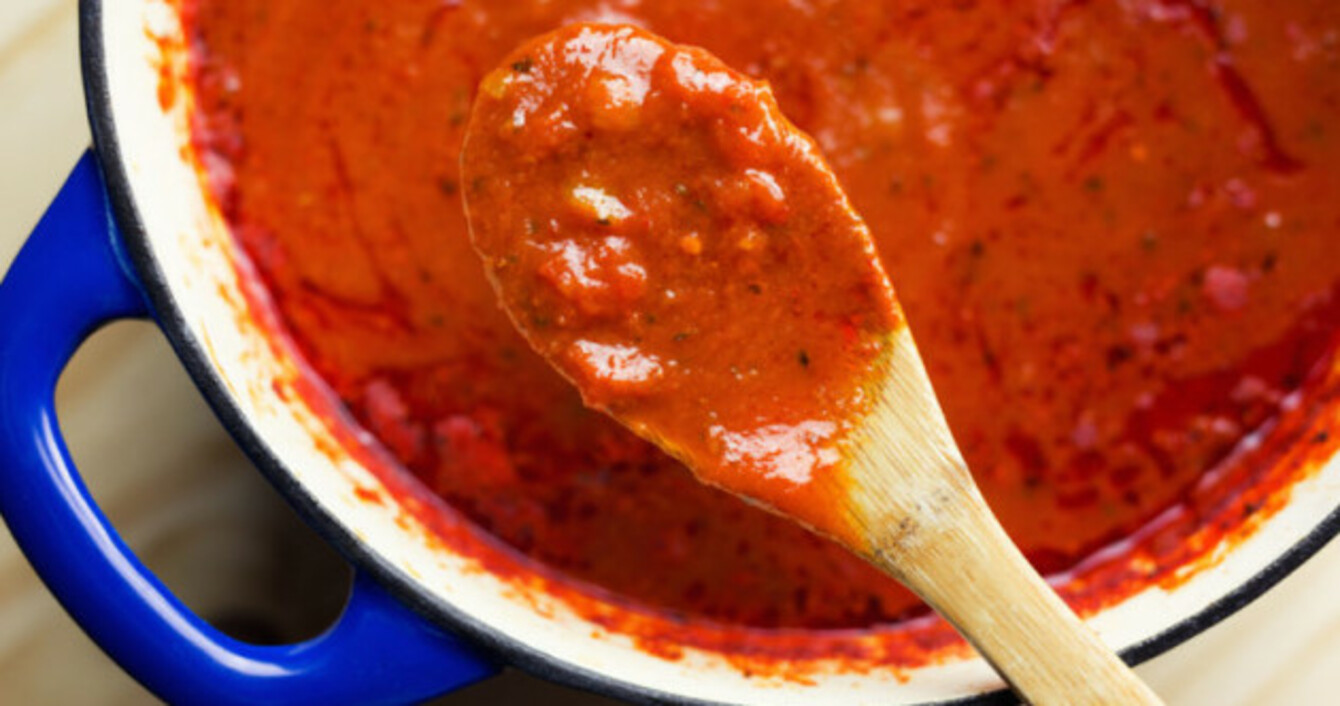 Image: Shutterstock/Aimee M Lee
Image: Shutterstock/Aimee M Lee
DO YOU EVER wonder what you could learn from someone who spends their whole day in a kitchen? Those kitchen hacks and culinary shorthands that have developed over all those days and hours that chefs and food writers spend working?
Did you ever think that you could learn a speedier more sensible way of doing everyday things? You absolutely can – and we want to share them with you, so we asked some of Ireland's best chefs for their tips.
For me, I have a few that I fall back on all the time.
1. Store your herbs as you would flowers in jars or glasses to keep them fresh and snip them as you need them. Refresh the water every couple of days.
2. Make things like beans, lentils and basic sauces like tomato in batches and then freeze them in small portions so that you can get ahead in the cooking process another day.
3. Keep your chopping board steady by putting some damp kitchen towel or tea towel underneath. It will stay still as you chop and no accidents!
4. Paul Flynn of The Tannery in Dungarvan has a great tip for adding flavour fast to a home roasted chicken. "I always use streaky bacon, it crisps up beautifully. I pour off the rendered fat and keep for my roast chicken to add extra flavour." Yum!
5. Paul also says "If you love fish like I do but hate the mess that pan frying makes, brush a generous layer of creme fraiche over skinless fillets of any white fish (hake, cod, whiting, plaice, pollock). Then drizzle with melted butter or olive oil and then bake it in a hot oven. No mess plus you are left with a creamy delicious coating on your fish. Serve with some crisp greens and some lemon, it doesn't need a sauce."
6. Anna Haugh, Patron Chef at Myrtle in London (and Dublin native) says: "After a roast chicken dinner I put all bones and skin into a pot topped up with cold water with an onion, carrot and garlic. Thyme or rosemary too if I have it. Simmer for a couple of hours and you have yourself a lovely broth. Freeze for a day when you feel under the weather and you can make a very quick meal."
7. And there's more: "Also, ever not used all of a tin of tomatoes? Add a spoon of sugar, pinch of salt and a tablespoon of vinegar cook slowly for 20 mins and you've a lovely relish to go with lamb or even on a summer burger on the BBQ another time."
8. Lily Ramirez-Foran, Patron Chef at Picado in Dublin says: "Here's a few tricks I use pass down from my 'abuela' (grandmother) that might have no scientific basis, but I do them anyway because she was a fierce and wise woman and a hell of a cook!
"For my cast iron griddle, I use sunflower oil after every use to keep it seasoned, but I also rub a piece of onion on it every time I heat it up and before I cook anything in it. My abuela was adamant this keeps your cast iron seasoning for longer and it makes your food taste better.
9. "When you have over-salted a soup or a broth, drop a large potato cut in thick slices and it will absorb the excess salt. Leave the potato in or take it out and use it for mash, no waste!"
10. "And the star of them all and one I have used many, many times in my life as a cook… when you burn a pot and you think the only solution is to throw it out, don't! Add plenty of bicarbonate of soda to the bottom of the pot, then add cold water to cover the burn and return the pot to the heat. Bring the water to boil and watch the bicarbonate do its magic and return the pot to almost new condition. It never fails!"
11. And finally, sometimes the simplest tips are the best. Gaz from Michael's and Little Mike's in Dublin says: "It sounds silly, but a dozen thick tea towels are so useful in a kitchen. I've lost count of how many peoples houses I've cooked in and they panic when they can't lift a hot pot or tray out of the oven calmly and safely. You can NEVER have enough dry towels."
What are your top hacks?