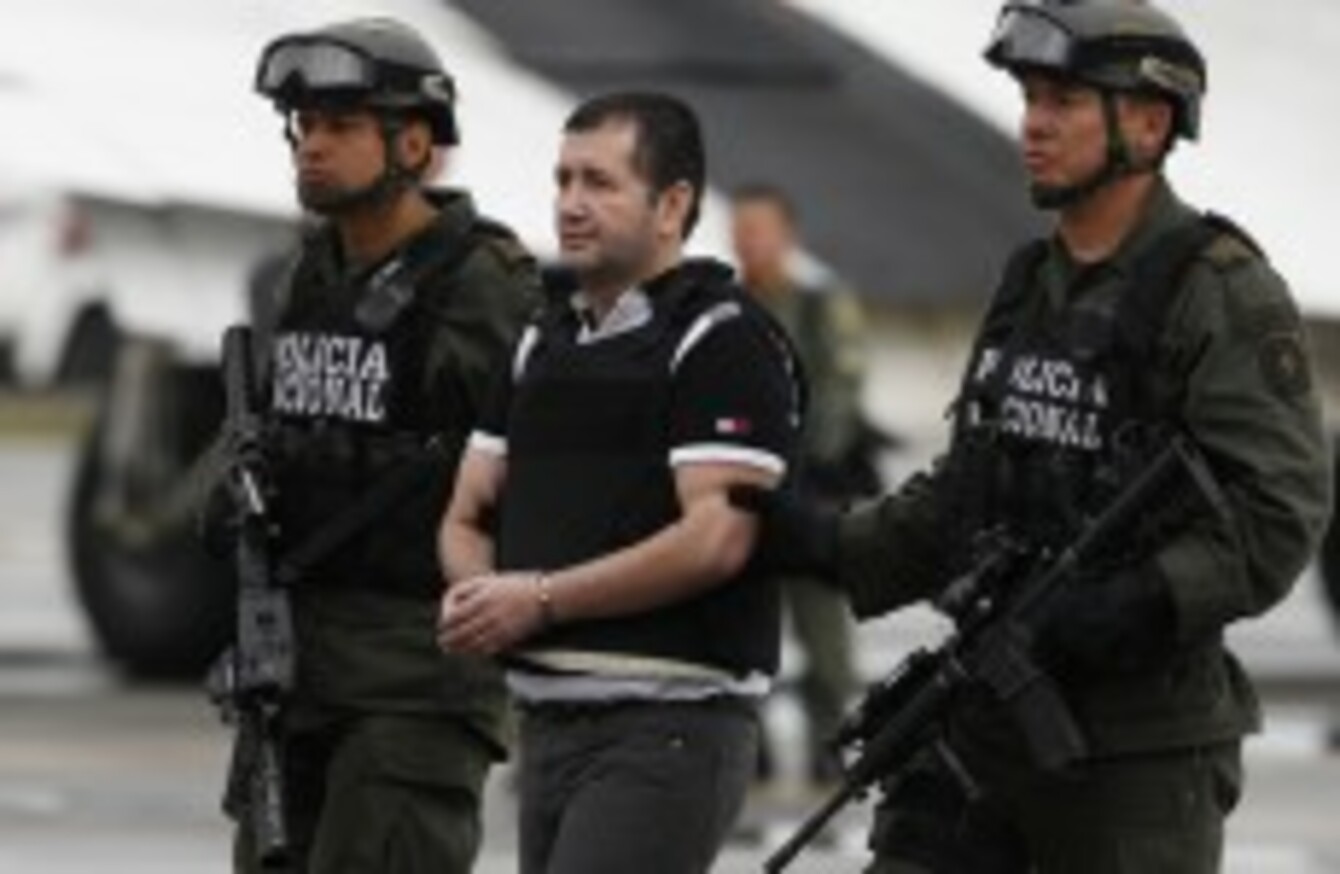 ONE OF COLOMBIA'S top drug lords, Daniel "El Loco" Barrera, was charged in New York on Wednesday with drug trafficking a day after being extradited from Bogota.
Barrera entered a plea of not guilty during his arraignment in federal court in Manhattan.
He stands accused of having produced and distributed up to 400 tons of cocaine a year, illegally smuggling part of it into the United States, federal prosecutors said.
US Attorney Preet Bharara said Barrera "operated at the center of a truly evil web spun between his narcotics trafficking organization and two violent and sworn enemy terrorist organizations — the AUC and the FARC."
For nearly a decade, Bharara said, he bought raw cocaine paste from leftist FARC guerrillas and processed it in laboratories in areas controlled by the AUC, a former right-wing paramilitary organization.
If convicted, Barrera faces a maximum penalty of life in prison.
He is scheduled to appear Thursday in Brooklyn before another federal judge on separate charges of money laundering.
He also faces charges in Florida.
Barrera, 43, was arrested in September in Venezuela as part of a multinational operation involving Colombia, Venezuela, the United States and Britain.
He was deported to Colombia whose Supreme Court approved his extradition to the United States in an April 4 ruling.