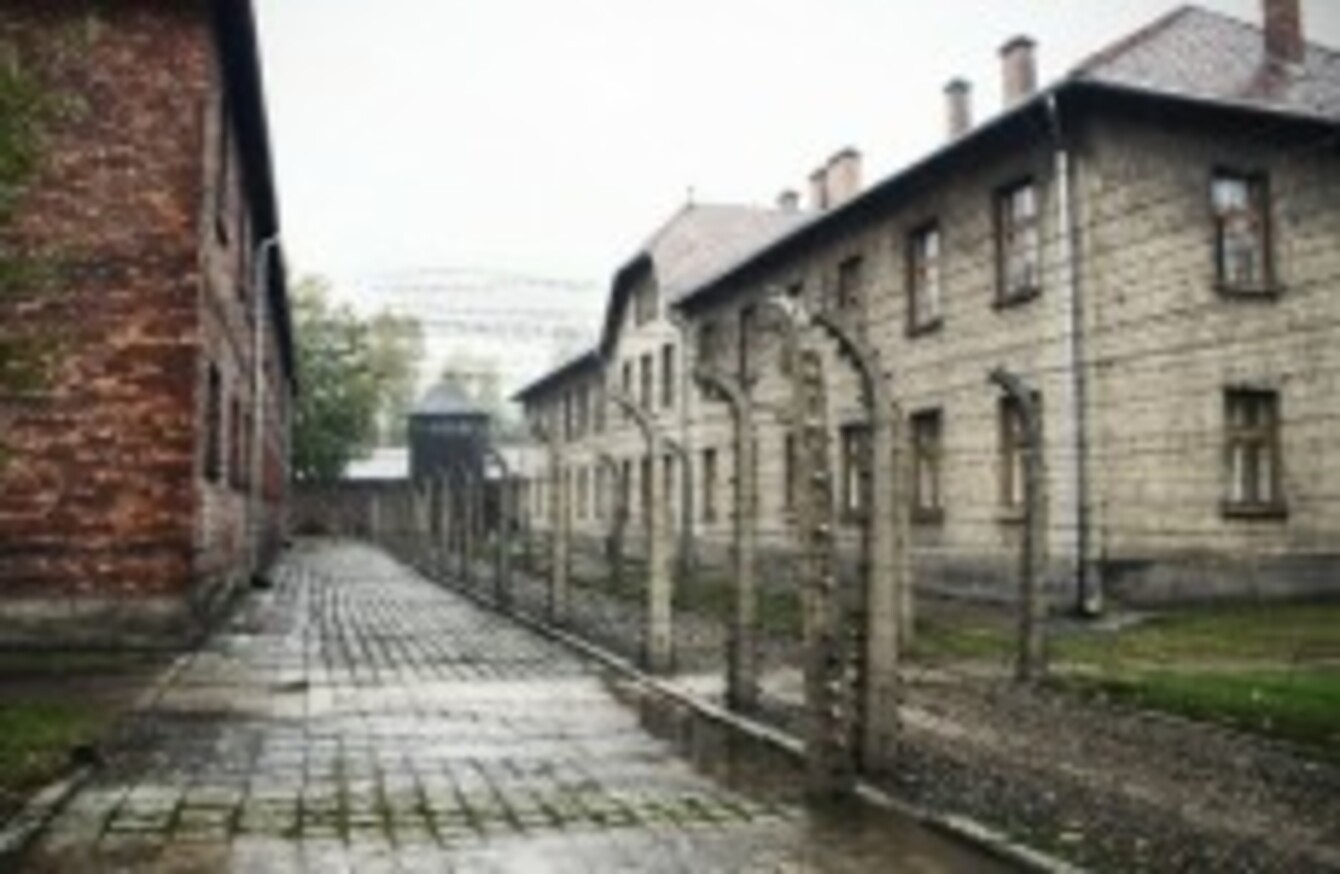 The Auschwitz camp where Laszlo Csatari is believed to have sent over 15,000 jews
Image: Sojka Libor/Czech News Agency/Press Association Images
The Auschwitz camp where Laszlo Csatari is believed to have sent over 15,000 jews
Image: Sojka Libor/Czech News Agency/Press Association Images
LASZLO CSATARI, A 98-year-old Hungarian who topped the Simon Wiesenthal Centre's list of alleged Nazi war criminals, has died in hospital, his lawyer said today.
"He died on Saturday morning, he had been treated for medical issues for some time but contracted pneumonia, from which he died," lawyer Gabor Horvath said.
Csatari was alleged to have been actively involved in the deportations of thousands of Jews to death camps in World War II from a town in present-day Slovakia.
After being sentenced to death in absentia by a Czechoslovakian court in 1948, he made it to Canada where he lived and worked as an art dealer before being stripped of his citizenship in the 1990s.
He returned to Hungary where he lived undisturbed for some 15 years until prosecutors began investigating his case in late 2011 on the basis of information from the Wiesenthal Centre.
British newspaper The Sun helped bring attention to his case after tracking down the old man, photographing him and confronting him at his front door.
In June Hungarian prosecutors charged him, saying he had been "actively involved in and assisted the deportations" in 1944 of Jews from a ghetto in Kassa, now known as Kosice.
The former police officer "regularly beat the interned Jews with his bare hands and whipped them with a dog-whip without any special reasons, regardless of their sex, age or health," prosecutors said.
At a hearing behind closed doors in Budapest, Csatari, apparently in good health, denied all accusations. He had been under house arrest ever since.
The case was suspended on 8 July on grounds of double jeopardy. Csatari has already been convicted of the charges presented in the case.
Last week however a higher court ruled that proceedings could resume after the prosecutor successfully appealed the suspension.
Slovakia meanwhile had commuted the 1948 sentence to life imprisonment and authorities there issued a subpoena for him to attend a trial last month, but he failed to show up.
In recent years, the authorities in Europe have made renewed efforts to bring to justice the dwindling number of people still alive who were involved in the Holocaust.
Most notable was Ukrainian-born former Sobibor guard John Demjanjuk, deported from the United States in 2009 and sentenced in Germany in 2011 to five years in prison for complicity in some 28,000 murders.
He died at a nursing home last year aged 91 while freed awaiting an appeal.
The Demjanjuk verdict, stating that simply having worked at an extermination camp is enough to establish complicity in murder, set something of a precedent and Germany is now investigating around 50 suspected ex-Auschwitz guards.
In May, a 93-year-old alleged former Auschwitz guard, named as Hans Lipschis by the Wiesenthal Centre, was arrested in Germany. He insists that he worked as a cook, not a guard.