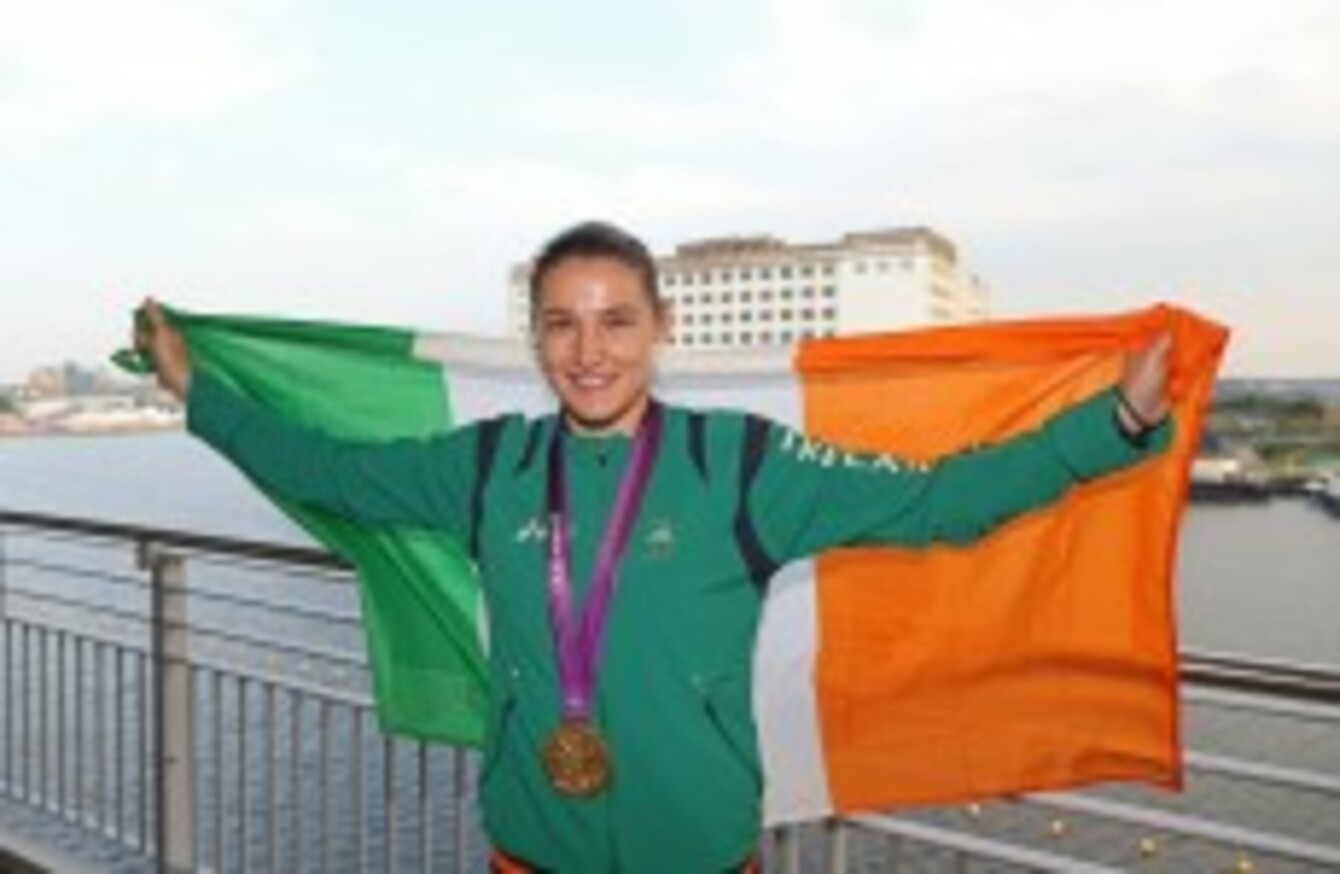 Image: Julien Behal/PA Wire
Image: Julien Behal/PA Wire
EVERY SATURDAY MORNING we like to take a look at all the best comments left on the site by you lot over the past week.
There's been a lot of discussion this week about Katie Taylor, Katie Taylor – oh, and Katie Taylor. Sensing a theme here? Ireland's boxing medallists also got a lot of love in the comments section this week, showjumping bronze medallist Cian O'Connor provoked a whole lot of discussion, as did the big winners at the Olympics – Usain Bolt, China, and Team GB.
Aside from all-things London, this week also saw a lot of talk about Seán Quinn, the decline of religion in Ireland, RTE's new schedule, the death of Mina Bean Ui Chroibín, and the weather. Always the weather.
So here, in no particular order, are the standout comments from the week.
How to choose just one comment about Katie Taylor? Her win brought out the best in commenters as people praised her talent and hard work. Here's one from Alan Bolger:
Hope she goes on now and makes a few bob for herself after a brilliant achievement. She's sacrificed so much over the years for her sport that she deserves everything that's going to come her way. Brilliant sportsperson and an even better role model for kids. Only 1 in a generation comes along like Katie, lovely person too.
And another from Frank 2521:
Brilliant, Clean and Honest. She is great. Her honesty of effort and integrity is a great example to our children. Very little funding and clean as a whistle. She won't have to give any medels back. Brilliant and proud to be Irish with Katie showing it can be done honestly.
We liked this exchange beneath the article about Katie Taylor's homecoming. One commenter described her as an inspiration for people all around the world. Petr Tarasov was sceptical:
Yes, I hear they're gone Katie mad in Burkina Faso! :)
He was right. From Aoife Keegan:
@Petr Tarasov, I can tell you there is at least one person going mad for her in Burkina Faso. Me, the only Irish girl in the village 

I'm working out here.
She added:
Haha thanks Petr. I was very lucky and did get to watch it and the medals ceremony too. Thank jaysus for satellite tv! I was very emotional and ran around the camp telling everyone about our golden girl, like a total sap 
And speaking of the Olympics, Francis Foran shared this comment when we asked readers for their favourite Irish Olympic memories:
Michael Carruth without a doubt the family were our next door neighbours , great excitement on the day and for weeks later , rte had cables running through our house , journalists looking for stories , great times , Michael sent a postcard to my mum all signed by the Irish boxing team sadly my mum and michaels dad have passed away , Austin was a gentleman , always involved in sports managed our local soccer team when I was a nipper , cherished memories .
One of the best comment threads from the past week was this open thread where readers shared their best childhood holiday memories. There were lots of stories of cold Irish beaches, sand in sandwiches, and long days spent playing outside. It's all worth reading, but this one from Phil Prendergast got a lot of thumbs up:
Tar melted on the roads, fishing for minnows in jam jars in the stream, dressing up and holding plays, hopscotch, skipping, only coming back to the house for food, happy days….
...as did this one from LJ Traynor:
Going to mosney, goin to the beach with sandwiches, playing tip the can and kerbie, using a plastic bag as a kite, going to the shop with a pound and being able to buy loads of sweets, swimming in the lake, watching fun house and power rangers, pretending to be a power ranger and trying to win a goldfish every august at the village festival. I wana be a kid again!
Have you read Fifty Shades of Grey? Apparently a mere 20 per cent of our readers have - or at least, 20 per cent will admit to it.  David Murphy's friends have read it (unwillingly):
I know a few guys who were forced into reading it by their partners. You really know you're getting old when your peer pressure issues are about coerced book reading. I wish my friends would pressure me into doing drugs or something.
The burning question of the week - how do you pronounce yoghurt? - proved to be unexpectedly divisive. Commenters were pitted against commenters over whether it should be pronounced with a long 'o' or not (the verdict: can't we all just get along?). Rónán Ó Conchúir's solution:
I avoid this minefield by buying Yop.
Pun of the week comes from the article about men who dress up as My Little Pony. Yes, really. They're called bronies, apparently. From Seán McCormack:
Down with all the nnneeeiiiigh sayers!
A survey this week found two thirds of Irish workers do unpaid overtime to cover their workload. Donal McCarthy had this take on it:
The acceptability of unpaid overtime depends on the type of job you have and the size and nature of the organization you work for.

If you work as a professional in a private firm, especially a small one, unpaid overtime is likely to be the norm. It is completely acceptable once the piss is not taken.

I would hazard that the more one is paid, the more likely one is to work more than 39 hours a week, work through lunch etc.
(I AM NOT SAYING THAT EVERYONE WHO IS POORLY PAID DOES NOT DO THESE THINGS)

I would find unpaid overtime unacceptable in low paid menial jobs.

In-between those two poles, there is a spectrum.
Possibly our favourite video of the week was this homemade rollercoaster a dad built in his back garden for his kid. Brian Horton was impressed:
Best dad ever. That is fairly safe compared to the piece of chipboard with shopping trolley wheels and a length of bailing twine that I spent a summer or two risking my 7 year old skin on. Where can you buy it?
(Video: makethesale1/YouTube)
Spot any good comments? Let me know for next week's round up - mail christine@thejournal.ie. Thanks!