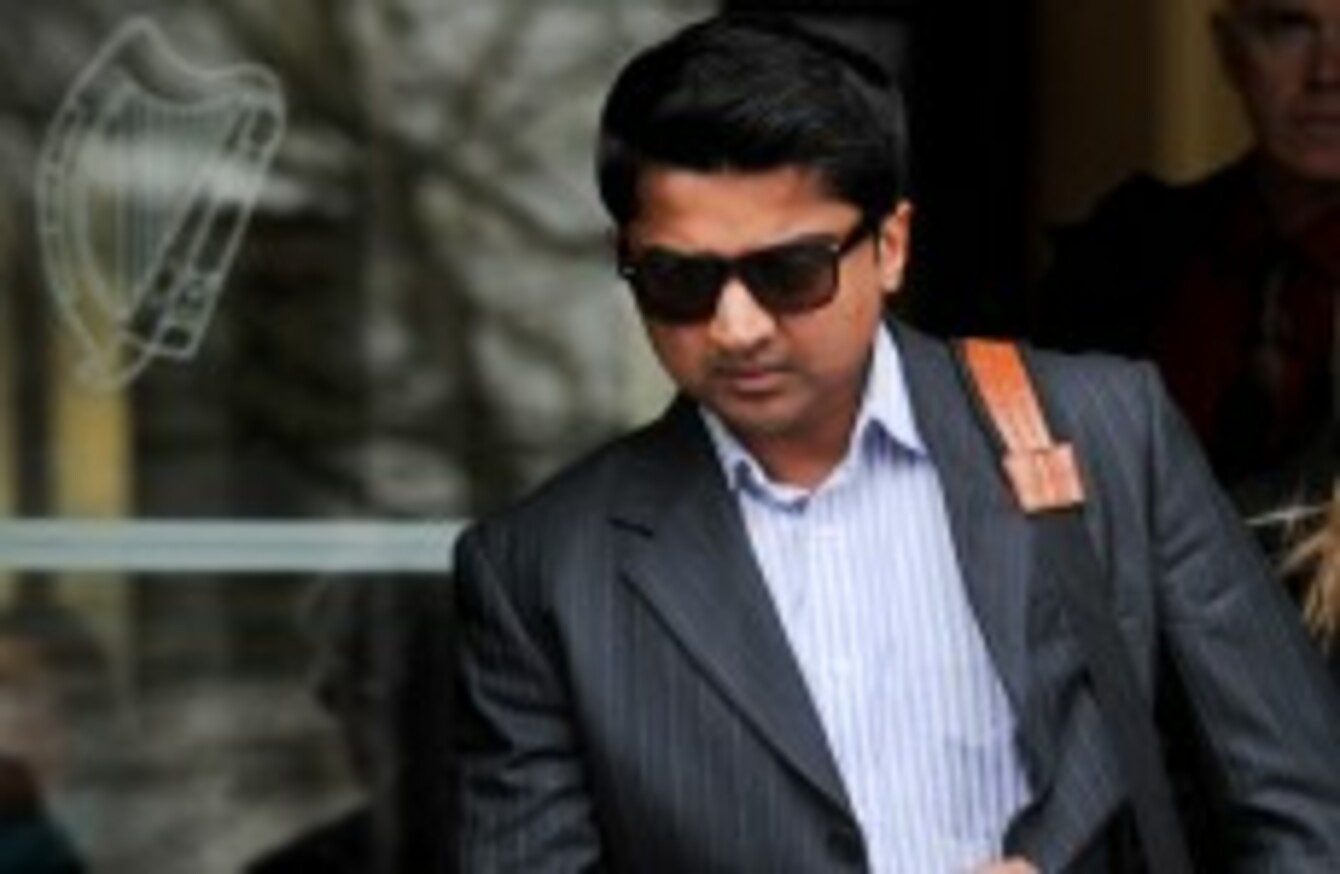 Praveen Halappanavar at the inquest into the death of his wife Savita in Galway this week
Image: Laura Hutton/Photocall Ireland
Praveen Halappanavar at the inquest into the death of his wife Savita in Galway this week
Image: Laura Hutton/Photocall Ireland
EVERY SATURDAY MORNING we like to take a look at all the best comments left on the site by you lot over the past week.
This week there was a lot of talk about the inquest into the death of Savita Halappanavar, Margaret Thatcher, increasing tension in North Korea, Eamon Gilmore, penis size, and crisp-flavoured chocolate bars.
So here, in no particular order, are the standout comments from the week that was.
The top 5 articles which received the most comments this week
1. Win a round of golf in Killeen Castle in TheScore.ie's Master competition (507 comments)
2. 12 books we're all meant to have read but probably haven't (248 comments)
3. 'You will not beat us into submission' – man (73) pens anti-property tax letter (247 comments)
4. 14 best things about living in the sticks (231 comments)
5. Gerry Adams has harsh words for Margaret Thatcher (217 comments)
Potentially useful thread of the week
This piece about 14 documentaries you really should see was the 6th most-commented on article of the week with 202 comments – and it was also one of the best threads of the week, with readers sharing their many, many suggestions for documentaries which are worth watching and commenting on each other's ideas. Worth a read if you're looking for a steer.
Some of the best comments left on the site this week
(Image: AP Photo/Albert Pellaschiar)
An entire truckload of Nutella – containing five tonnes of the chocolate spread – was stolen in Germany this week. Rob Henderson Jr was concerned:
This type of crime is becoming wide spread.
That one got almost 700 thumbs up by the way. Next up: a lot of people had similar stories beneath the article about the couple who met when one of them advertised a room on a property website. Richard O'Carroll's story was pretty great:
Met my Mrs, when I was called to clean up a mess she had made smashing a jar of Hellmans in a Supermarket. 15 years + 3 beautiful kids later and i'm still cleaning up after her!!! Strange how things happen. Thank God for Hellmans and thank god that young stunner smashed a jar of it all those years ago!!!
The Gathering always sparks a lot of discussion about whether it's actually any use or not. OU812 has put a lot of thought into how it could work better. It's a long comment but it's a good 'un:
To be honest, I'd love if "The Gathering" thing became an annual event. Run it for the entire month of March every year. Hell, run it from March to September. Capitalise the hell out of it.

We're the only country in the world that has a national holiday celebrated the world over (to the best of my knowledge), we should embrace it & push it round the world.

We know it's mainly directed toward the USA, but I'm ok with that. They're hugely important to us. The Football this year was fantastic & had a huge influx of Americans. More of this please. Maybe even get some of the UK teams over for a proper game.

It's very easy to knock this thing, but it's low cost & while some of it could have been done better, stuff like the NYE at College Green & the American football & even the Rose of Tralee generates millions in free publicity.

I'd love to see a big screen adaptation of Cú Chulainn. The film board should be hiring a scriptwriter who's done a superhero movie & half finance a production (to be shot entirely on location. Start adapting some of the other stories. Get them released in the US & worldwide & play that angle.

Use the likes of Glen Hansard, Colin Farrel &other famous artists to promote the country. Give them a tax free status for two years if they do it (although it'd be better if they wanted to do it).

Pressures & problems aside. We're a great country. There's far worse places to be, some of them first world. We've got through things like this, before, we'll do it again.

Make an effort to promote & help your country, if not for you, then for your children & grandchildren, however far they may be in the future.

To paraphrase an old Irish proverb: You'll never plough a field by turning it over in your mind.
Around 400 people look likely to lose their jobs in Ireland after cosmetics firm Avon ceased trading this week. Aisling White had worked for the company:
I'd only just started with them as a rep a couple of weeks ago, it was great fun, didnt make much money to be fair, but Id only just started out. Shame to see this happen, always loved to get a new catalogue and buy some great reasonably priced toiletries. I'm gutted for my distributor, this was a whole business for her. The notice (or should I say, lack of) that they were given was deplorable.
Would you be able to feed a family of 5 on a budget of less than €15 per day? Wholesome Ireland explains how she does it by growing her own food:
I doubt that living on a grocery budget of €100 per week for a family of 5 is a "fantasy world". Growing our own food means that we can reduce our shopping costs, know where our food comes from, teach our children life skills, get exercise, socialise with others in the community face-to-face, cook from scratch with what we grow. Some people choose to run/walk/go to the gym, I choose to grow my own food. Getting dirt on my hands is about as real as it gets. Sorry nothing fantasy about putting in hard work for great rewards.
Ushers in Leinster House are getting jiu-jitsu training to deal with any physical confrontations with intruders. Mick Walsh had a good point:
This article is in clear breach of the First rule of Dail Ushers fight club
The 5 most popular comments on the site this week
(Sam Boal/Photocall Ireland)
1. Brian Daly had the most popular comment on the site this week with over 1,880 thumbs up for this comment on Sinn Féin leader Gerry Adams's critical comments on the death of Margaret Thatcher:
I wouldn't normally agree Mr. Adams but it is a fair summation of her policy in Ireland and abroad.
2. Everlast McCarthy had the second most popular comment on the site with 1,163 thumbs up for his suggestion in the wake of the abolition of the grants for First Communion and Confirmations:
Have communion in uniform. End of!
3. Third most popular comment this week was from Norman Hunter with 1,041 thumbs up on the article about the pensioner whose angry letter to the Revenue about the property tax went viral this week:
Takes alot to push an ordinary person to the edge,especially at 73.
4. Also on the article about First Communion grants, this comment from Nelly got 977 thumbs up:
Why should my taxes pay for someone else's communion dress.should be cut completely
5. And also on the First Communion piece, Begrudgy got 838 thumbs up for this:
Thats the pink limousine rental market gone.
Spot any good comments over the week? Let us know! Mail christine@thejournal.ie with any suggestions for next week's comments of the week.