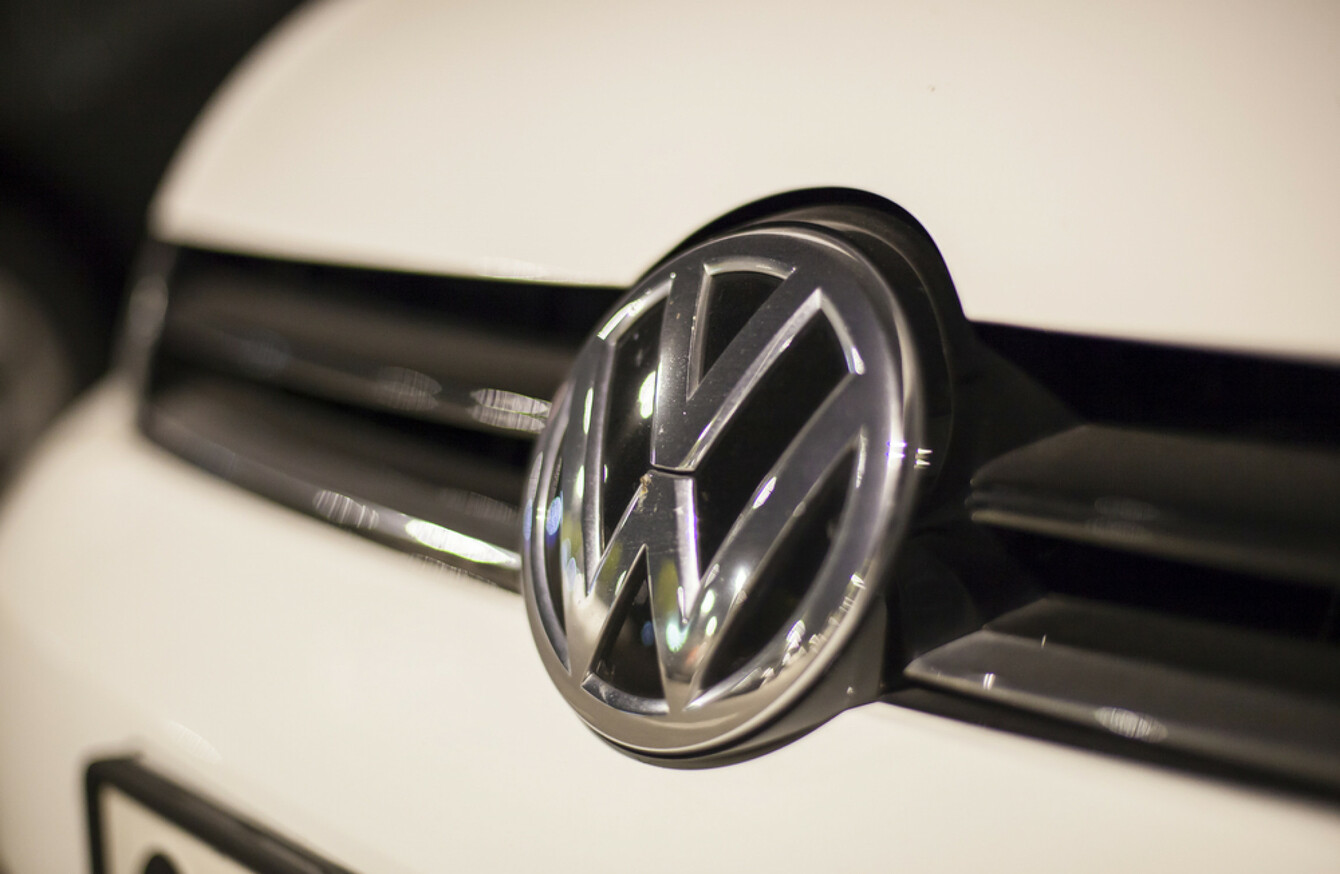 Image: Shutterstock/Philip Lange
Image: Shutterstock/Philip Lange
VOLKSWAGEN HAS TOPPED the list of manufacturers with the most new car registrations for the first half of 2018, followed by Toyota, Ford and Hyundai.
Nissan is in fifth position, with Skoda in sixth and Renault in seventh. Rounding out the top ten are Kia, Peugeot and Audi.
The figures were published as part of the DoneDeal.ie Motor Industry Review looking at the first half of 2018.
If we dig deeper into the stats behind the top 10, we can see that Volkswagen's Tiguan model is performing well. Volkswagen has also introduced the seven-seat Tiguan Allspace model this year to increase its product offering, which will help with the increase in its new car registration figures.
Looking at the manufacturer with the second most registered new cars so far this year, Toyota keeps its league position, but registrations are down. A sizeable part of Toyota's decrease in market share in the first half of the year could be attributed to the discontinuation of the Avensis model. The company is phasing out the long-serving saloon and has already announced plans to replace it with the reintroduction of the Camry nameplate.
Ford is in third position. Despite the new Focus now starting to arrive in Irish dealerships, Ford was able to keep healthy levels of registrations of the old model. The Focus continues to remain one of the most popular models in Ireland, although this may see a slight dip in the latter half of the year, depending on supply of the all-new model. Like the Toyota Avensis, the Ford Mondeo also saw a decline in registrations, a sign that the D-segment is struggling with the ever-increasing popularity of SUVs.
Hyundai, in fourth position, has seen its registration figures take a bit of a hit. Much of this is due to the impending arrival of a new Santa Fe and facelifted Tucson models. This means that there will be low stock of the current models and customers are likely to hold off and wait for the new models to arrive.
Skoda is also in the same position as last year but has seen its new car registration figures increase. Skoda has a new model, the Karoq, which it didn't have this time last year and this is boosting those figures also.
Kia is performing well and moves up a position from last year. Its numbers have also benefited from the arrival of the Stonic, a new model that it hasn't sold before.
Renault moves down a spot and this could be down to lower registrations of its Megane model and Kadjar model. The Kadjar is due to be updated and buyers may be holding off for a newer model.
Want to make sure you don't miss out on anything going on in the world of motors? Like us on Facebook and and follow us on Twitter for the latest updates.