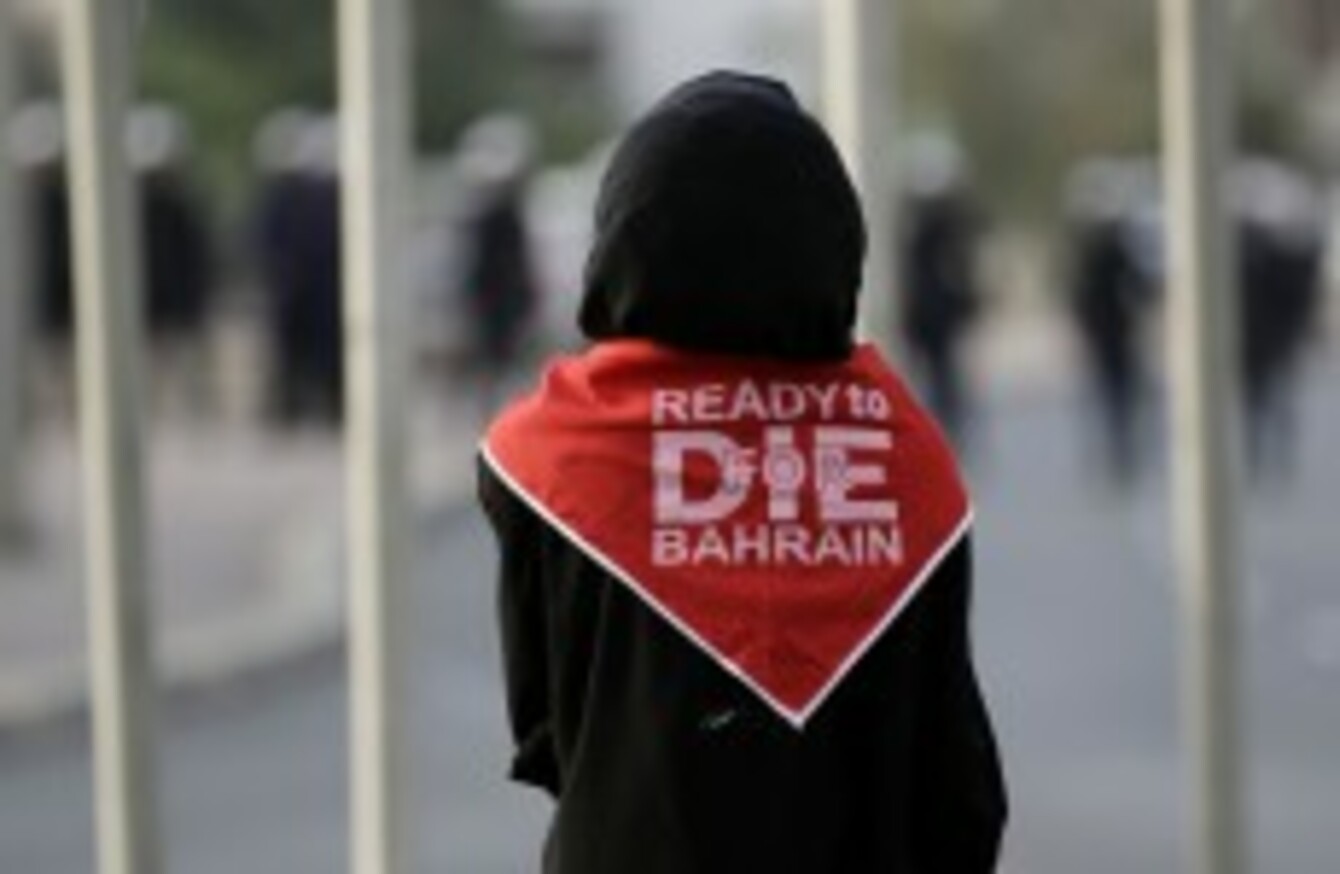 DESPITE PLEDGES OF reform, the government of Bahrain is continuing to perpetrate human rights abuses against citizens, Amnesty International said in a new report today.
The country's government had promised reforms following clashes between anti-regime protesters and state troops in February and March during the anniversary of the country's 2011 uprising.
However, as Bahrain gears up to host the Grand Prix, the Executive Director of Amnesty International Ireland said that the world should not be "under any illusions that the country's human rights crisis is over".
Discrimination against the Shi'a majority population
"We continue to receive reports of torture and the use of excessive force against protesters," said Colm O'Gorman. "Senior members of the security forces accused of human rights abuses must face justice. All prisoners of conscience should be released and the government must tackle the underlying discrimination against the Shi'a majority population."
Following the publication of the Bahrain Independent Commission of Inquiry in November 2011 report, Amnesty International has found that, despite some "mild reforms", the government's overall response has been inadequate.
It cites the fact that no senior members of the country's security forces, including the National Security Agency and Bahrain Defence Force, had been brought to account regarding allegations of torture during last year's protests. A number of individuals who were singled out in the allegations are still believed to remain in their posts without having been investigated.
The report also highlights how "scores" of prisoners who were tried in military courts and sentenced to long-term jail sentences have not yet been released from detention. Amnesty says that these people were convicted "solely" for leading and participating in anti-government protests, without advocating or using violence.
Amnesty notes that a former worker with Dublin based human rights organisation Front Line Defenders, Abdulhadi Al-Khawaja, has been on hunger strike for more than two months in protest at his unfair imprisonment and is now in a "critical" state.
"Excessive force"
Security forces have reportedly reduced the use of shotguns since the end of 2011, they continue to target protesters with unnecessary and excessive force. The report notes that the use of tear gas has resulted in several deaths in recent months, and that at least 60 people have now been killed in connection with protests since February of last year.
Amnesty reported that 18-year-old student Hassan 'Oun was arrested by policemen in civilian clothes on 3 January and taken to the Samaheej police station where he was interrogated. His family told the organisation that when his lawyer spotted signs of torture on his body when he saw him the next day at the Public Prosecutor's office.
The student later told his lawyer that he was forced to stand up for about 11 hours at the police station, that he was beaten on his feet with a hosepipe and also threatened with rape.
The human rights group appealed to the Bahraini government to "immediately and unconditionally" release all prisoners of conscience and to ensure those suspected of torturing and killing, including those with command responsibility are held accountable.