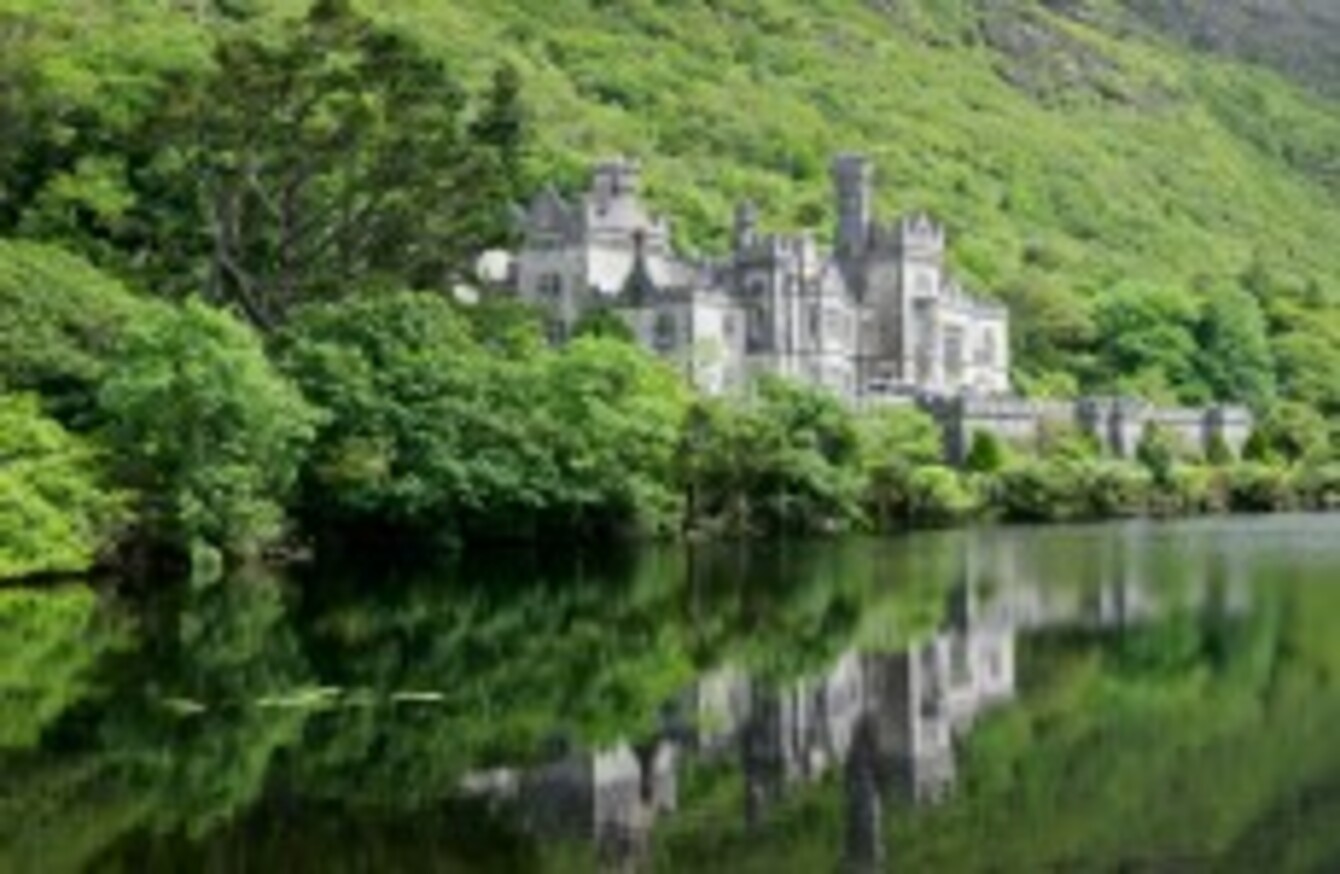 Kylemore Abbey Castle in Galway.
Kylemore Abbey Castle in Galway.
THERE WERE OVER 50,000 more trips to Ireland between November 2012 and January 2013, compared to the same period the previous year, CSO figures have revealed.
The 52,900 additional trips equated to an increase of 4.4 per cent on the previous year.
Broken down by geographical region, there were increases across the four main regions, with Europe accounting for the biggest increase:
Trips from Great Britain were up 3,300 to 584,100
Trips from elsewhere in Europe were up 21,200 to 425,600
Trips from North American were up 17,300 to 159,200
Trips from all other areas were up 11,000 to 79,400
Trips overseas from Ireland were also up, but by a much smaller amount – 11,300, or just one per cent.
Nearly half of the 1,248,000 trips made to Ireland during this period were from Great Britain, at 584,100, with trips from the US and Canada in second, with 159,200.
'North America is key'
Responding to today's figures, the chief executive of Tourism Ireland, Niall Gibbons, said that trips from North America held "the key to tourism growth" and that he was hopeful that more than one million Americans would travel to Ireland in 2013.
Gibbons said that an increased capacity among airlines was also important, citing a 35 per cent increase in the capacity of Etihad's service from Abu Dhabi to Dublin.
VAT for tourists
Chief executive of the Dublin Chamber of Commerce, Gina Quin, called for a commitment from government to extend the application of the nine per cent VAT rate which applies to tourist-friendly industries such as hospitality.
"One third of all hotel bednights are booked one year in advance, so providing a level of certainty on the VAT rate will allow the tourism industry to market this competitiveness advantage throughout 2013 in selling tourism products for 2014," she said.