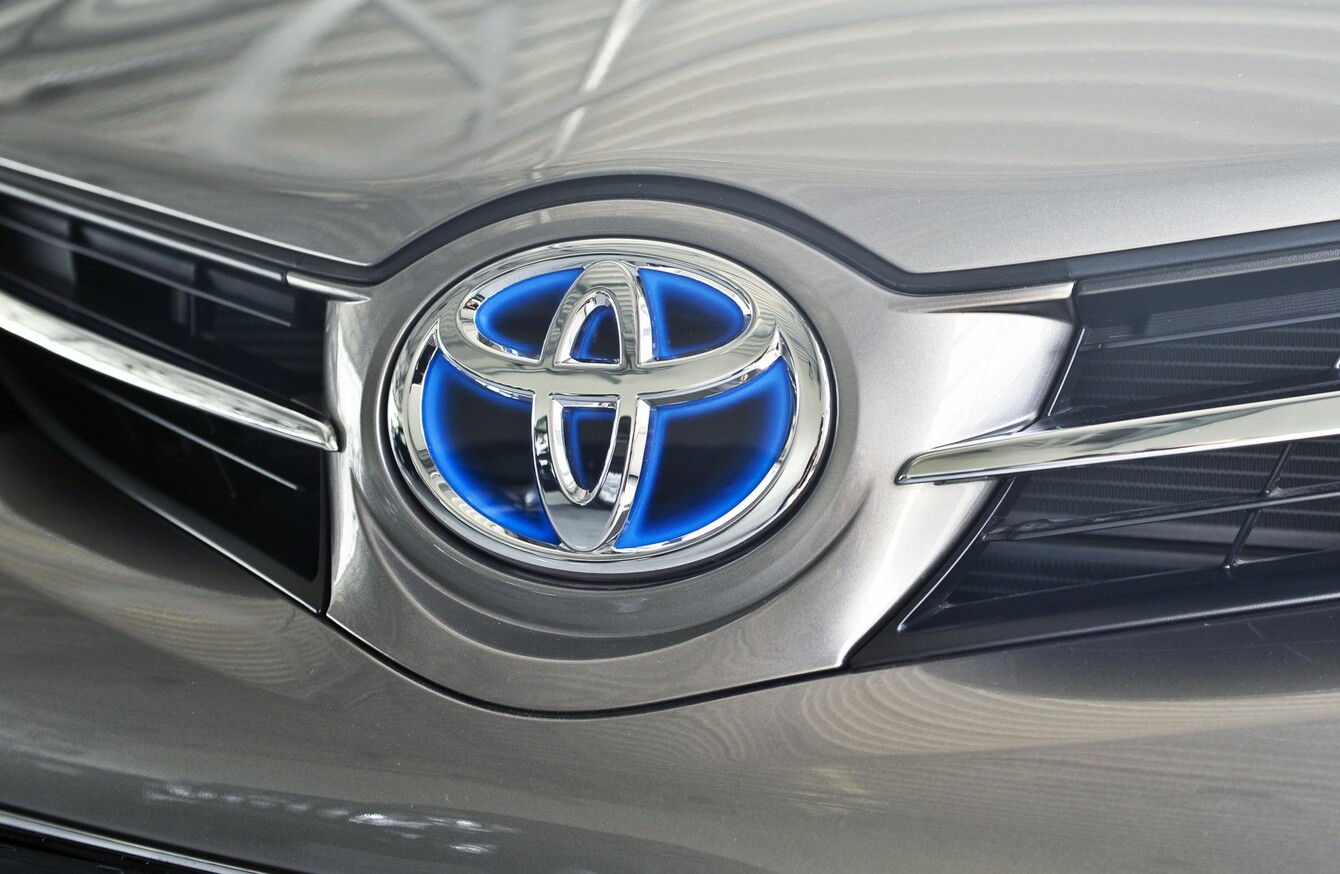 Image: Shutterstock/Vytautas Kielaitis
Image: Shutterstock/Vytautas Kielaitis
CAR MANUFACTURER TOYOTA will no longer be able to refer to its vehicles with the  tagline: "The Best Built Cars in the World".
This follows a decision by the Advertising Standards Authority for Ireland (ASAI) which said in its judgement that it had received a number of consumer complaints.
These questioned the compatibility of the claim in light of a number of the vehicles being recalled.
Responding to the complaints, Javelin Advertising – the agency that works on behalf of the car manufacturer – outlined what it considered to be the basis of the claim.
What did they say? 
To back up the claim, the advertiser pointed to quality awards Toyota had won, assessments that showed their cars held their value better than competitors and levels of customer loyalty in various major markets.
It also pointed to customer satisfaction reports from Germany, Brazil and the United Kingdom that rated the vehicles highly when it came to reliability.
One nuance of Toyota's argument was that its vehicles should be assessed in the context of mass produced cars, and not 'super' cars like Ferrari or Rolls Royce.
Commenting on this, an independent expert brought in by the ASAI said that while the vehicles were not better built than 'super' cars, the manufacturer had substantiated its claim to be the best mass produced car in the world.
The expert also said that recalls in the automotive industry were not necessarily indicators of a reduction in build quality. 
Proving a superlative 
Despite this, the ASAI's Complaints Committee wasn't convinced.
It said that a "very high level of substantiation" would be needed to prove a "superlative" claim like a car being the best built, especially in an international context.
It doubted that a claim of such a magnitude could ever be proven, and that an independent test evaluating all car brands in the world would have to be submitted.
'Dancing on a pin head' 
In a statement today, Toyota has expressed its bafflement at the decision.
"It would appear to us they are dancing on a pin head as regards the use of the English language and common sense, particularly given that the independent automotive industry expert," it said
The manufacturer has been using the tagline in its advertising for the past 20 years.