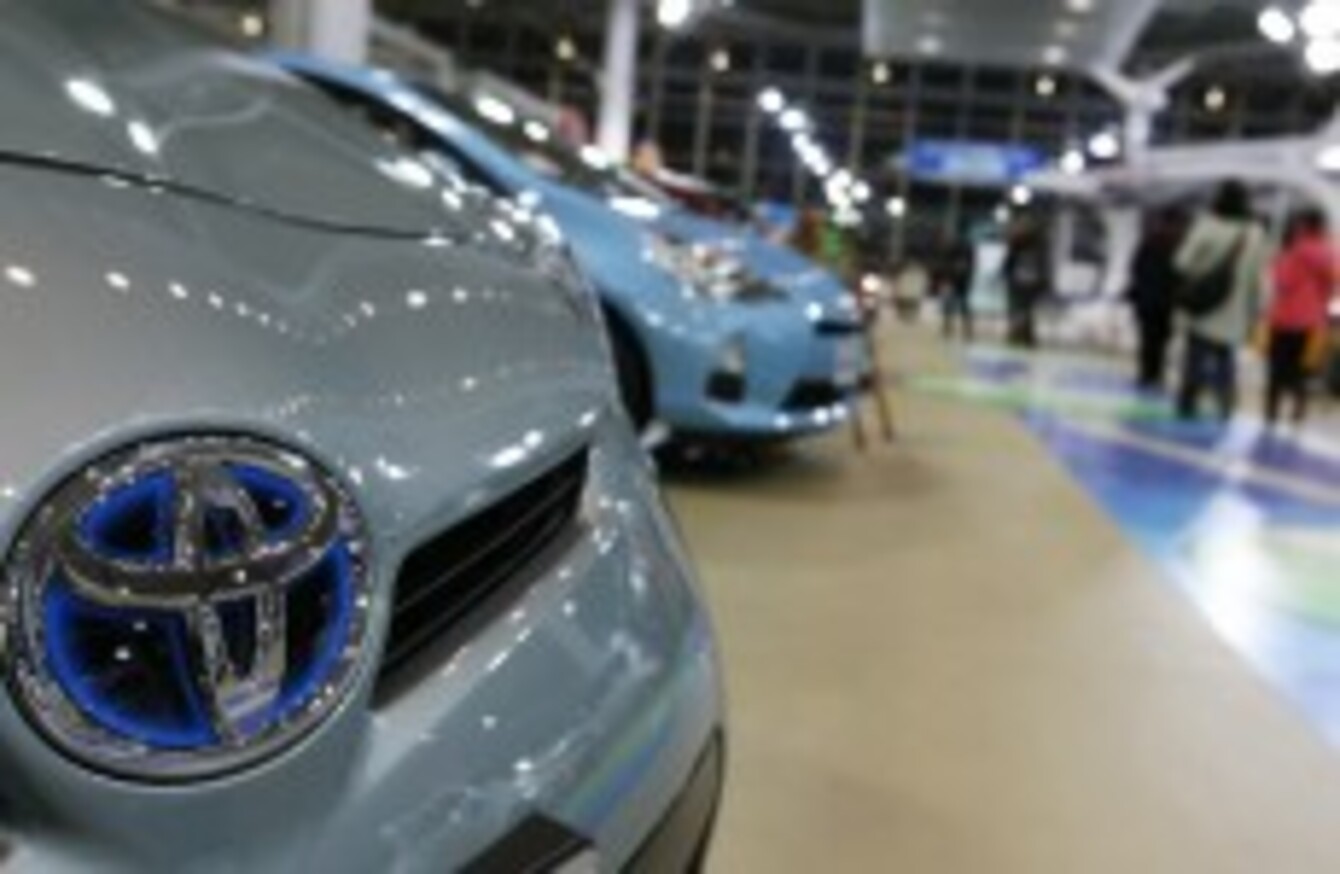 Image: Shizuo Kambayashi/AP/Press Association Images
Image: Shizuo Kambayashi/AP/Press Association Images
TOYOTA IRELAND HAS confirmed that it is recalling 22,000 vehicles in Ireland over possible airbag problems as part of a total recall of 37,390 cars across the country by four different manufacturers.
Toyota is recalling a total of 22,000 Avensis, Corolla and Yaris models that were manufactured between November 2000 and March 2004.
A spokesperson for Toyota said: "It's a voluntary recall and there have been no incidents reported in Ireland or Europe."
It is part of a global voluntary recall of 3.4 million cars manufactured by four companies who all used the same type of airbag which is at the centre of concerns about malfunctioning inflators which could lead to abnormal deployment in a car crash.
RTÉ reports that Nissan is recalling just over 13,500 cars including its Almera, Navara, Pathfinder, Patrol, Tarrano, Tino and the X Trail models.
Honda Ireland is to recall around 1,500 cars, many of which date back to 2001 and 2002 and include some Civic, Jazz, and CRV models. Mazda is to recall 390 of its Mazda 6 models.
It is the latest recall in a series to hit the Japanese auto industry. In January, Toyota recalled nearly 1.3 million vehicles globally over airbag and windscreen wiper problems.