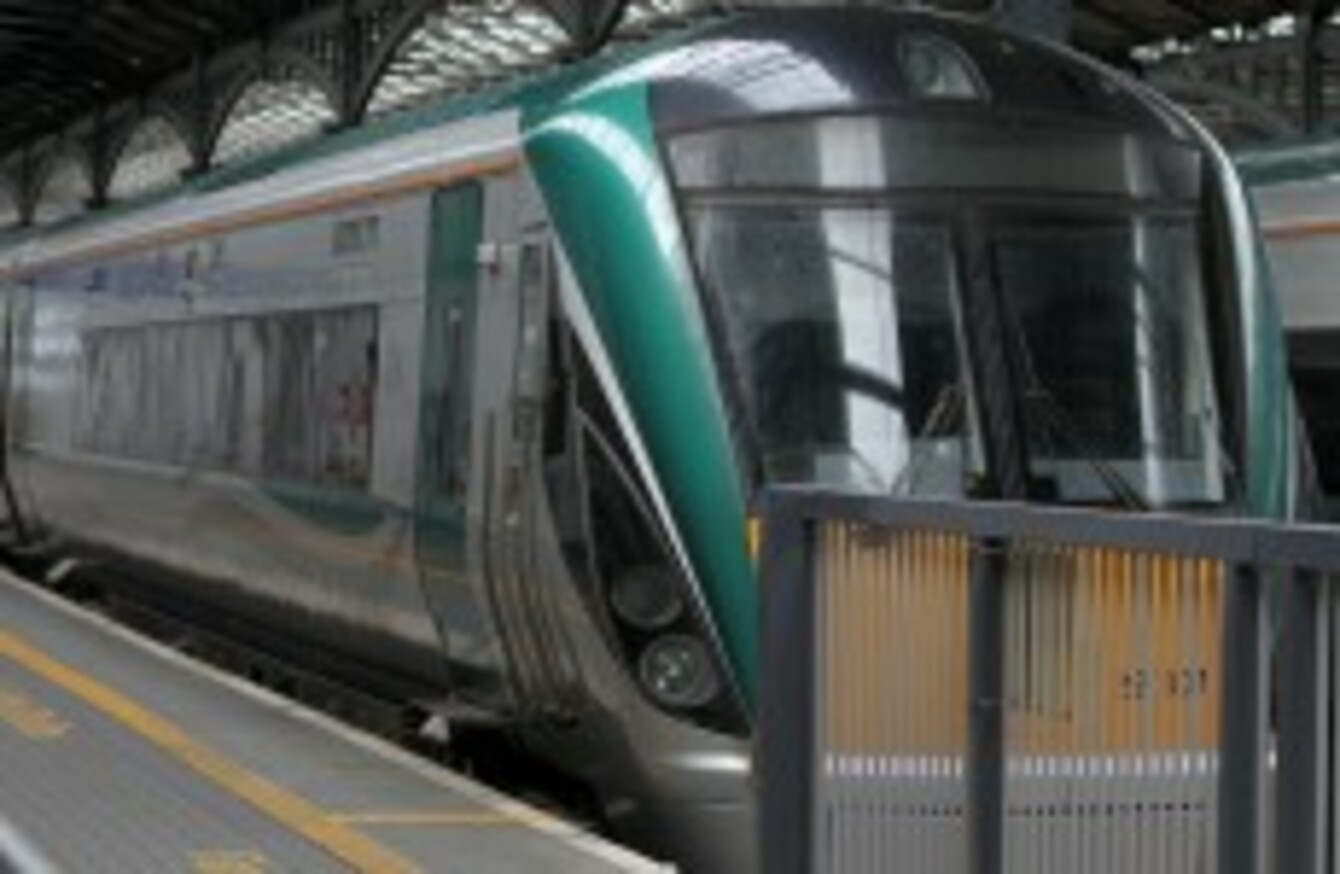 Image: Sam Boal/Photocall Ireland
Image: Sam Boal/Photocall Ireland
Updated 9.02am
PLANNED STRIKE ACTION at Irish Rail has been averted after late-night talks at the Labour Relations Commission, involving SIPTU, the National Bus and Rail Union (NBRU), and Irish Rail.
An agreement has averted strikes which would have affected tens of thousands of travellers and commuters on Sunday 7, Monday 8, and Sunday 21 September – the day of the All-Ireland Senior Football Final.
Irish Rail announced the breakthrough on Twitter in the early hours of this morning, noting that full services will operate on the days earmarked for strikes:
Speaking after the talks to RTÉ's Morning Ireland, NBRU boss Dermot O'Leary said that the document covers 'all areas of concern', and that issues that workers raised had been 'cover comprehensively'.
This sentiment was echoed by SIPTU's Owen Reidy, who told TheJournal.ie this morning that the document achieves "the key objectives of the unions".
He highlighted a planned increase in communication between unions, Irish Rail management, the NTA, and the Department of Transport.
"We will have a forum where we can engage quarterly with all groups," Reidy said, "That's very important as it will give our members a stronger voice when it comes to issues of major concern surrounding the viability and financial structure of Irish Rail."
"Last ask"
He added that pay-cuts, currently postponed while the measures are put to a ballot of union members, will be the "last ask", will not be for more than 25 months.
It could even be shorter than that if further costs can be cut.
However, he warned that in the "unlikely" situation that members vote against the proposed document, there might be no option other than all-out strike.
Irish Rail spokesperson Barry Kenny told Morning Ireland that the company is "delighted" for their customers that strike action has been called off.
We are very grateful for the LRC in facilitating the agreement that has emerged that will help us protect the financial viability of the company, while protecting the interesting of staff and customers alike.
Management and unions at Irish Rail had met several times at the LRC in an attempt to resolve the issue.
Thousands of commuters were affected by a 48-hour strike held by union members last month.
Minister for Transport Paschal O'Donohoe stressed that he would not intervene in the issue.
"I want to respect the role of the LRC and respect the decisions that management and unions have already made to begin these discussions," he told reporters on Monday.
In a statement this morning, the Minister welcomed the decision to call off strike action.
"The fact that agreement has been reached by unions and management, which will allow the planned strike action to be averted, is most welcome," he said.
"All parties to the dispute are aware of the financial predicament of the company and this agreement is an essential element in addressing the challenges the company face."
Additional reporting by Dan MacGuill. Originally published 6.36am.