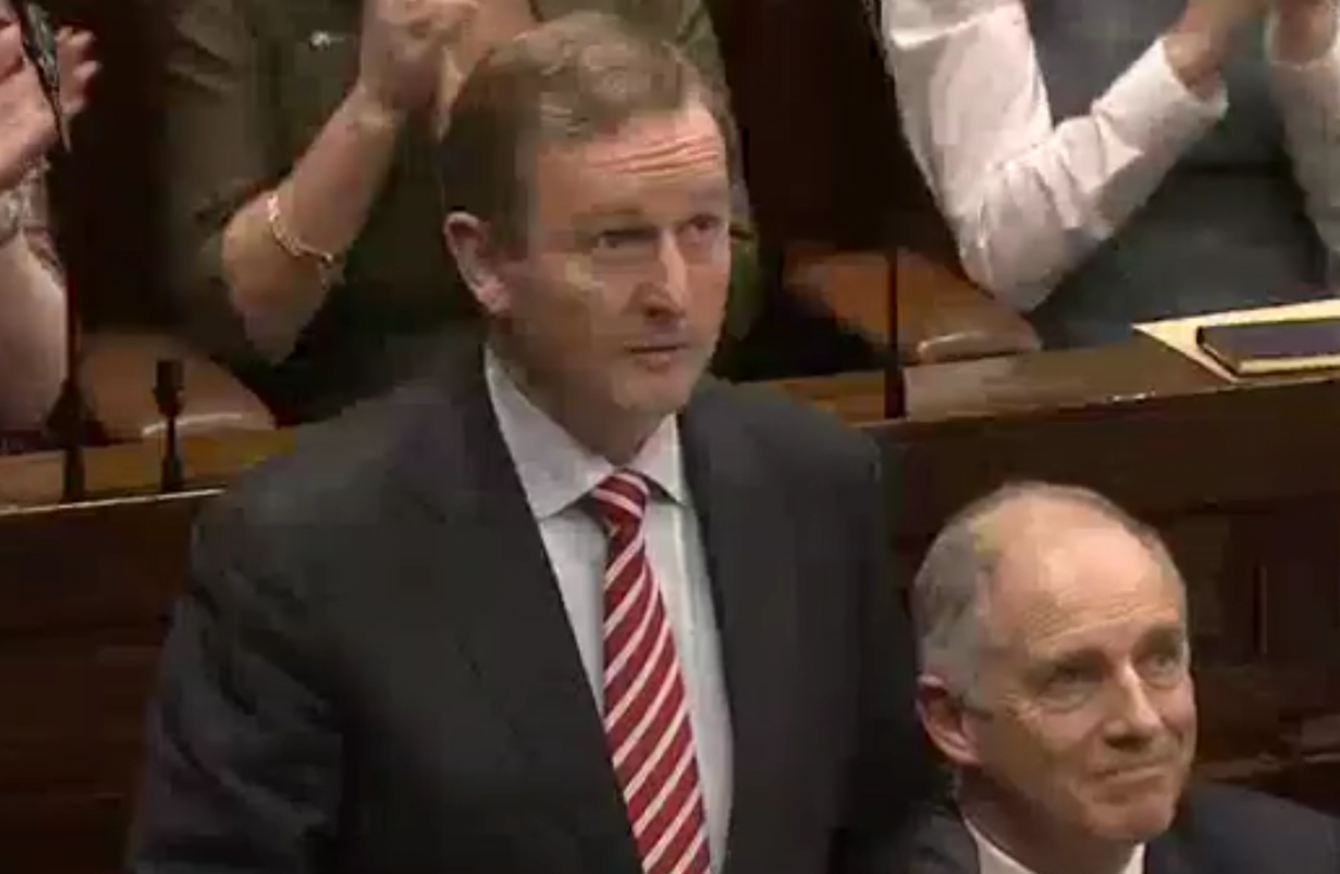 Source: TheJournal.ie/YouTube
Updated at 3.56pm
"IT IS A historic day for our Travellers and a proud day for Ireland."
There were several rounds of applause and a standing ovation last night in the Dáil as Traveller ethnicity was officially recognised.
As many as 200 Travellers had come to Leinster House to welcome the announcement, the AAA-PBP's Bríd Smith told the Chamber, leaving many stranded outside as all public viewing areas were filled.
Those who did make it into the Dáil were told by the Leas-Cheann Comhairle that although clapping from the public gallery is generally not accepted, "this was a special day", and he offered a round of applause from TDs to those watching.
In his speech, Taoiseach Enda Kenny said he hopes the move will have a "transformative effect" on relations between Travellers and the wider community, and ended his speech with some Cant:
This is a borradh táileasc for the mincéi.
This translates as:
This is a great/big occasion for Travellers.
Watch the clip above to see the Dáil break into a standing ovation.