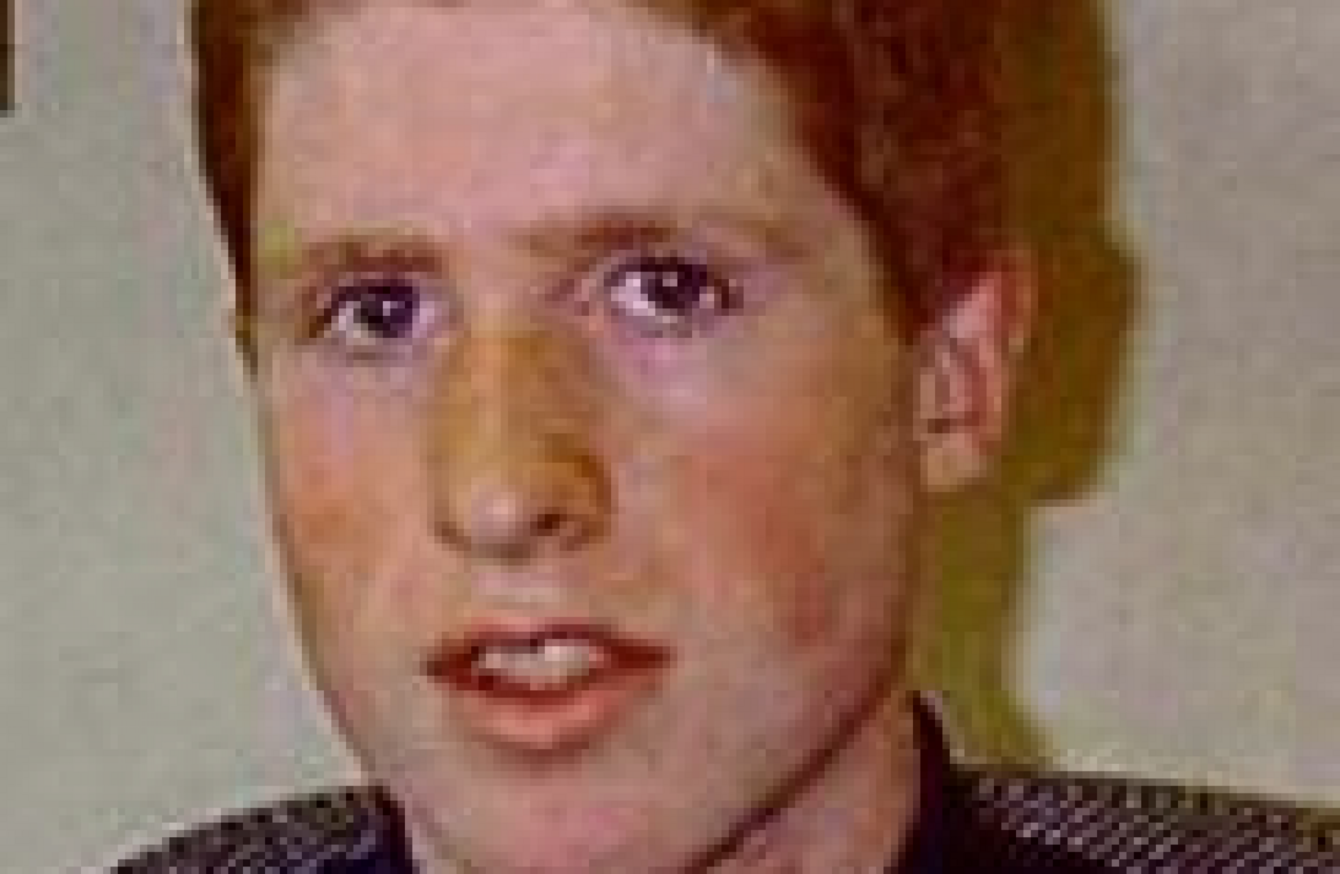 Image: Garda Press Office
Image: Garda Press Office
THERE HAS BEEN a major breakthrough in the case of Trevor Deely, who went missing over 16 years ago.
Trevor went missing after attending a Christmas party on 8 December 2000, and was last spotted on CCTV footage which showed him crossing Baggot Street Bridge and walking towards Haddington Road in the city centre.
A cold-case review was begun by gardaí in December, which included swathes of evidence being gathered and witnesses re-interviewed.
RTÉ reports that this review has led to forensically enhanced VHS footage taken from outside Trevor's office at Bank of Ireland Asset Management on Leeson Street shows him meeting a man.
Trevor arrives just before 3.30am, speaks briefly to the man and goes into his office for a cup of tea with a colleague. The man, who has never come forward, is seen waiting for a short time before crossing the road.
Trevor leaves the office around 4am, when someone – possibly the same man – follows him. He was last seen at 4.14am walking under an umbrella. He spoke by phone with a friend, telling them what a good night he had.
He has not been seen since.
The Deely family have been notified of the breakthrough in the case.
Anyone with information about Trevor's disappearance is asked to contact Pearse Street Garda station on 01 6669000 or the Garda confidential line on 1800 666 111.