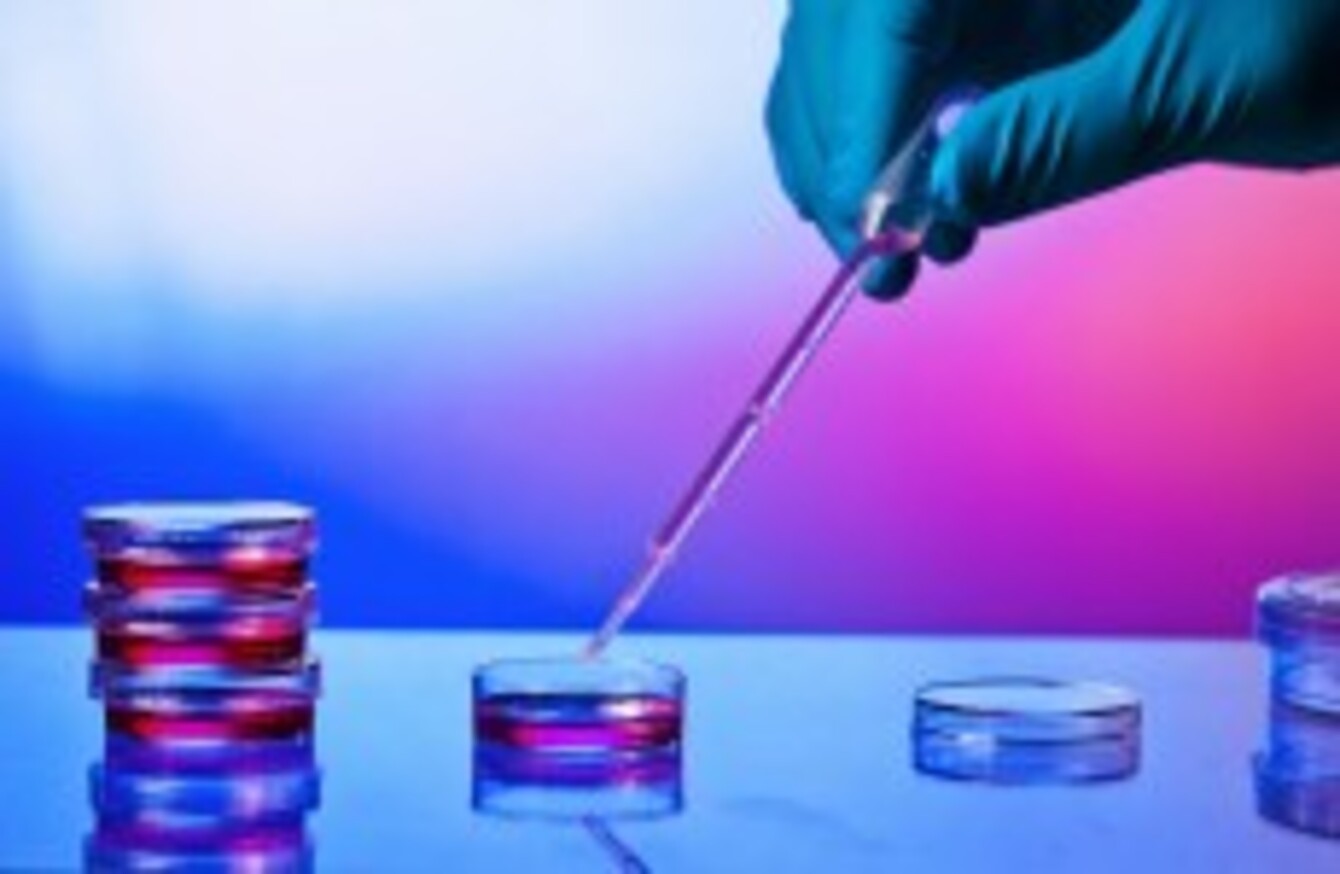 TRINITY COLLEGE SCIENTISTS have discovered a way to attack a common bacteria that can ultimately cause death to those who suffer from cystic fibrosis.
Pseudomonas aeruginosa is a resilient and adaptable species of bacteria that causes disease by infecting damaged tissue and overpowering people whose immune response is compromised in some way.
It is particularly associated with cystic fibrosis. It thrives on moist surfaces and is often implicated in cross-infection cases in hospitals.
Speaking to Professor of Membrane Structural and Functional Biology at Trinity, Martin Caffrey who headed up the research, he said the bacteria is known as an "opportunistic pathogen" which is the common cause of lung infections in cystic fibrosis patients.
Sticky, slimy glue
"The bacteria produces a moist, viscous, slimy 'bio-film' that is hard to attack. It is almost like a glue that lines the lungs and is almost impossible for patients to clear," he said.
"This sticky, slimy stuff becomes very impenetrable and is not very porous. Detergents and antibiotics can't get through the bio-film, making it a very difficult thing for medical staff to treat," he added.
The bacteria also builds up on implants such as hip implants, causing a slimy bio-film on the implant that can cause infection to spread, said Caffrey.
However, he explained that alginate, a major component of this bio-film, is made in the bacterial cells and is passed out via a pore in the outer membrane. This outer membrane helps to 'ring-fence' each bacterium from its external environment, while the pores in it provide controlled 'gateways' through which the alginate can exit.
#Open journalism No news is bad news Support The Journal

Your contributions will help us continue to deliver the stories that are important to you

Support us now
Penetrating the bacteria 
Professor Caffrey explained: "If we can knock out the functioning of this pore, we might be able to stop alginate being added to the troublesome bio-film."
The research looked at the hole that is punched through the membrane – which is just a few atoms wide – which could let antibiotics penetrate the bacteria. "Ultimately if we can block the movement and slow down the growth of bacteria it would be a welcome development," he said.
He explained that often the bacteria is targeted by a hard-hitting antibiotics but this can build up a huge resistance.
"The idea is to be able to weaken the bacteria so that the body can at least deal with it and have a better chance of fighting it," explained Caffrey.