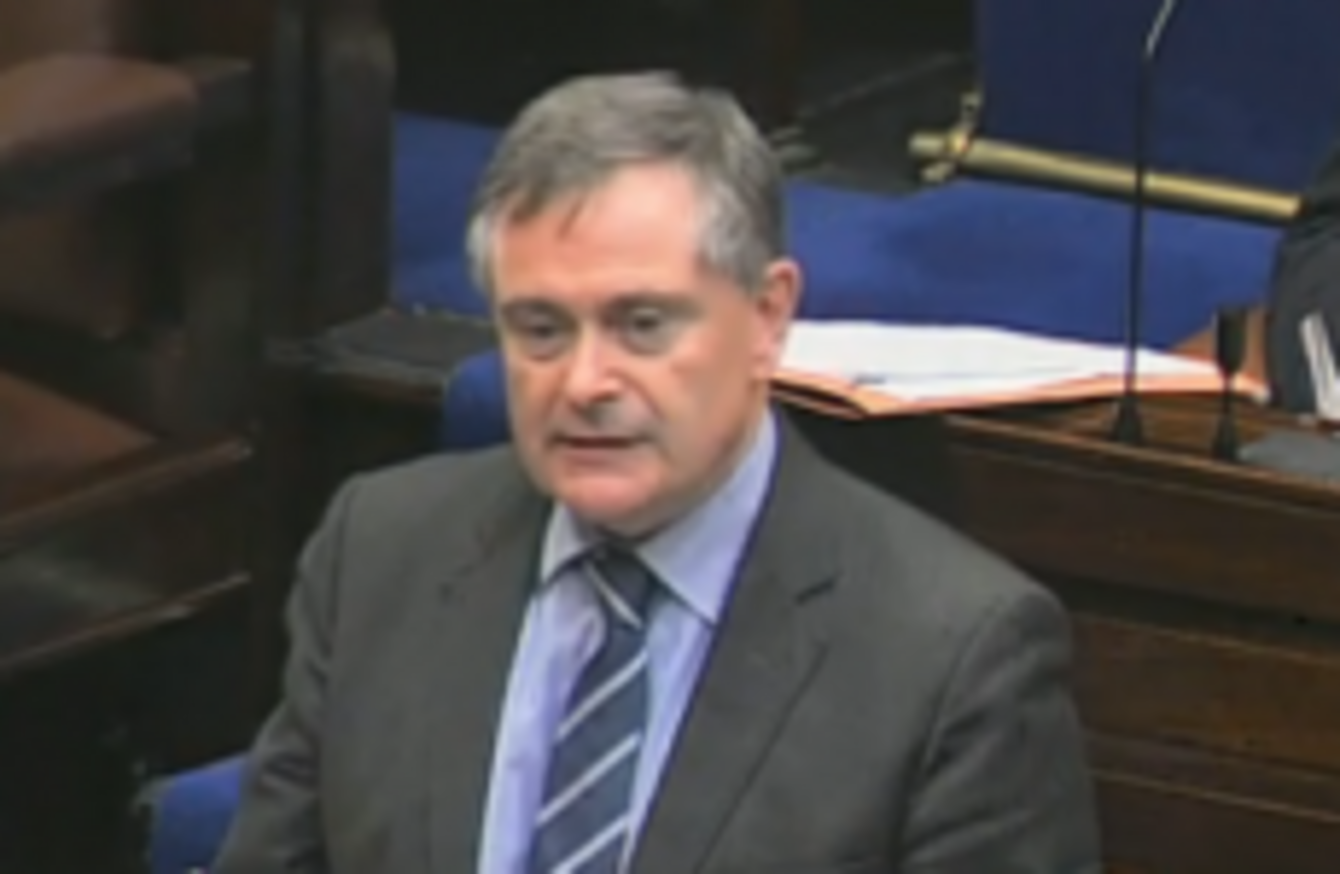 THE EU AND IMF wanted Ireland to commit to raising €5bn through the sale of state assets during their latest quarterly review of Ireland's bailout, according to public expenditure minister Brendan Howlin.
Speaking in the Dáil today, Howlin clarified that the memorandum of understanding with the EU did not commit Ireland to any particular target for raising cash through the sale of the assets.
Howlin told Fianna Fáil's Seán Fleming that the government's own target – of raising €2bn through the sale of stakes in the likes of ESB and Aer Lingus – had been reached through talks between Fine Gael and Labour when the government was being formed.
The remarks coincide with the visit of Troika officials to Dublin for the latest quarterly review of the bailout programme.
The minister said Ireland had discouraged the Troika from setting a hard target for the sale of assets in the terms of the bailout loans, but that the main outstanding issue regarding the sale of the assets was what the government could do with the proceeds.
"The IMF, as you know, publicly called for the sale of state assets of €5bn. That was the figure that Michael Noonan and I were confronted with," he said.
"Certainly, the government is committed to deleveraging some money… to allow us to reinvest in the next round of job creation.
"The very clear message we want to the give to the Troika… is that we must grow our economiy out of the hole that the previous administration left us in."
Later, Howlin told Sinn Féin's Mary Lou McDonald that the generous severance package paid to the former Secretary General to the government, Dermot McCarthy, had been signed off on by the previous government.
The package had been agreed in December when McCarthy's tenure was due to end, but McCarthy had been asked to remain in office for some months at the time.