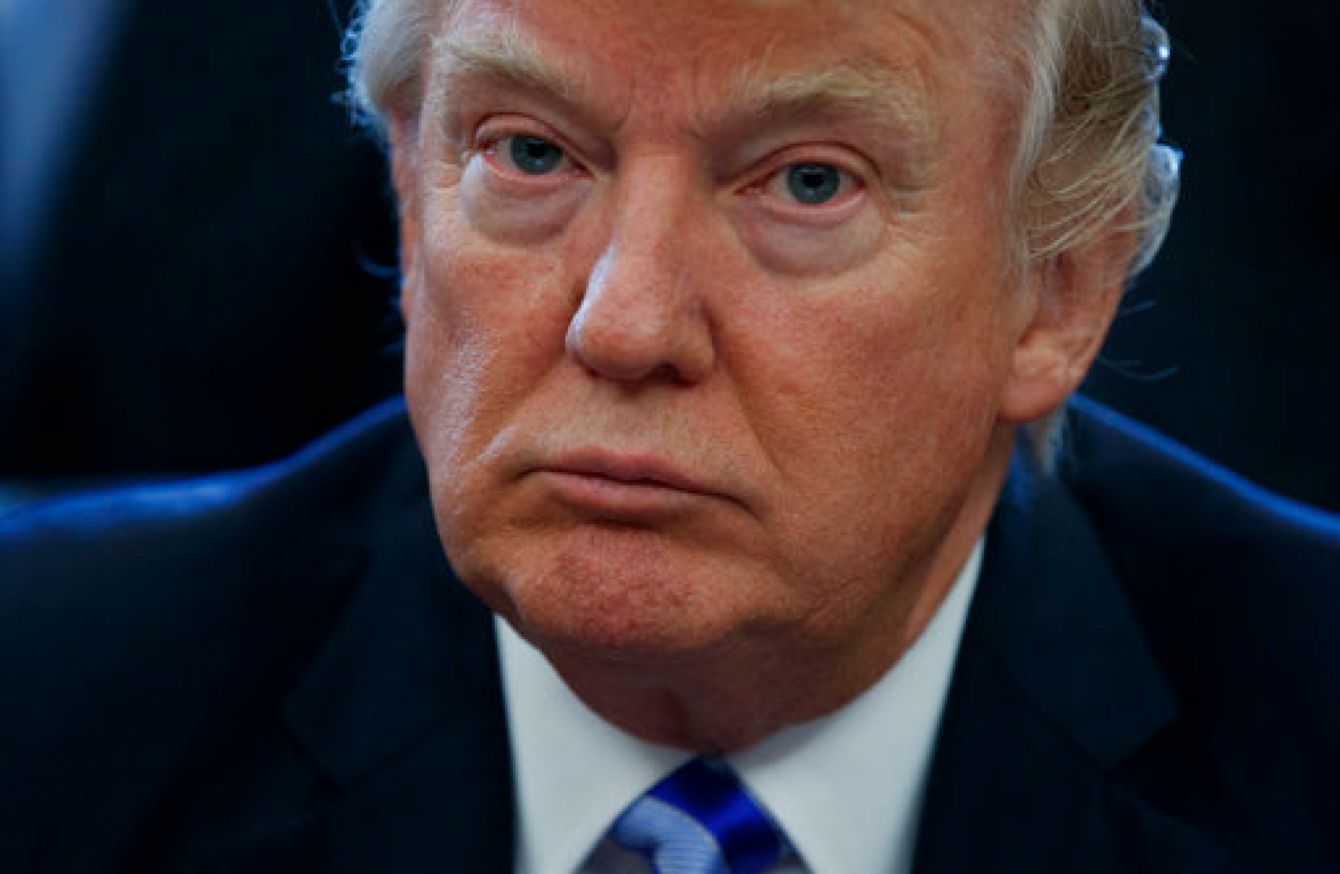 Image: AP Photo/Evan Vucci
Image: AP Photo/Evan Vucci
IN A HUMILIATING setback, President Donald Trump and GOP leaders pulled their Obamacare repeal bill off the House floor today after it became clear the measure would fail badly.
It was a stunning defeat for the new President after he had demanded House Republicans vote on the legislation, threatening to leave Obamacare in place and move on to other issues if the vote failed. The bill was withdrawn minutes before the vote was to occur.
The President's gamble failed. Instead Trump, who campaigned as a master dealmaker and claimed that he alone could fix the nation's health care system, saw his ultimatum rejected by Republican lawmakers who made it clear they answer to their own voters, not to the president.
Republicans have spent seven years campaigning against former President Barack Obama's health care law, and cast dozens of votes to repeal it in full or in part. But when they finally got the chance to pass a repeal bill that actually had a chance to get signed, they couldn't pull it off.
What happens next is unclear, but the path ahead on other priorities, such as overhauling the tax code, can only grow more daunting.
And Trump is certain to be weakened politically, a big early congressional defeat adding to the continuing inquiries into his presidential campaign's Russia connections and his unfounded wiretapping allegations against Obama.
The development came on the afternoon of a day when the bill, which had been delayed a day earlier, was supposed to come to a vote, come what may. But instead of picking up support as today wore on, the bill went the other direction, with some key lawmakers coming out in opposition.
Congressman Rodney Frelinghuysen of New Jersey, chairman of a major committee, Appropriations, said the bill would raise costs unacceptably on his constituents.
#Open journalism No news is bad news Support The Journal

Your contributions will help us continue to deliver the stories that are important to you

Support us now
That and other defections raised the possibility that the bill would not only lose on the floor, but lose big.
In the face of that evidence, and despite insistence from White House officials and Ryan that today was the day to vote, leadership pulled back from the brink.