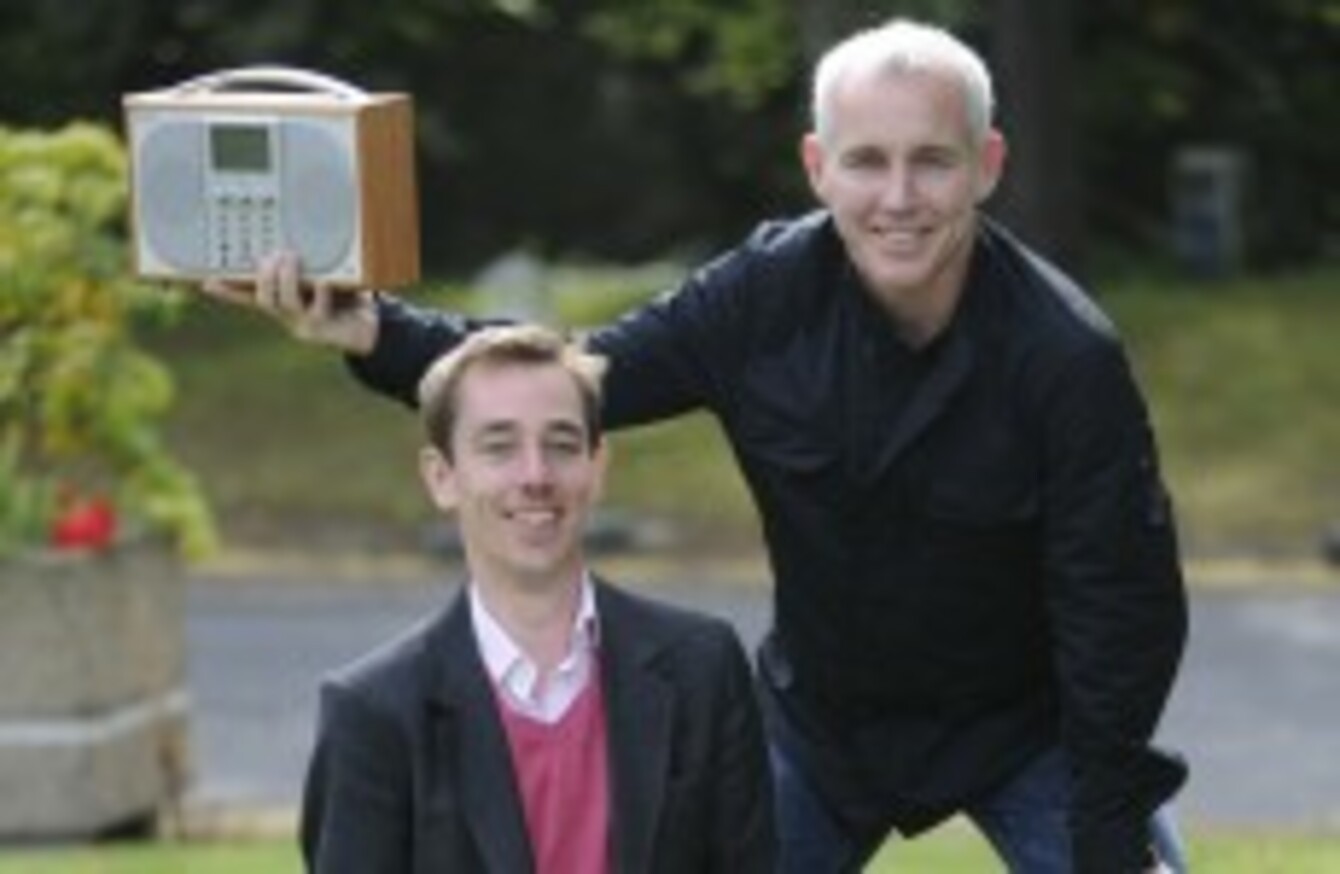 Tubridy and D'Arcy pictured in 2009
Image: Photocall Ireland
Tubridy and D'Arcy pictured in 2009
Image: Photocall Ireland
THE LATEST JOINT National Listenership Research (JNLR) figures reveal that while Ryan Tubridy's morning show on 2FM is continuing to lose listeners, over on Today FM Ray D'Arcy has gained an extra 15,000 pairs of ears.
Tubridy meanwhile has lost 4,000 followers in the last year. Some of his RTE counterparts have fared better though, with Morning Ireland listed as the top radio show in the country with 449,000 listeners – that's an increase of 3,000. Liveline remains in second spot with 417,000.
Marian Finucane, Miriam O'Callaghan and George Lee all saw boosts, while Radio One's Playback show gained a whopping 23,000 listeners.
In terms of drivetime radio RTE's Drivetime holds the number one spot with 245,000 listeners, while 166,000 tuned into Matt Cooper's The Last Word and George Hook's The Right Hook had the ears of 130,000.
RTE is still the most listened to station in the country overall, with 25 per cent of the market share, followed by Today FM at 14 per cent, 2FM at 11 per cent and Newstalk at 8 per cent.
In terms of regional radio the results show that those aged 15 – 35 prefer to keep it local with almost 63 per cent listening in. Beat 102-103 and Spin South West both saw gains of two per cent, while 98FM, i105 – 107 and Sunshine 106.8 all had a gain of one per cent each.
The biggest loser in the JNLR survey was Radio One's Derek Mooney, who dropped 12,000 listeners since the same period last year.