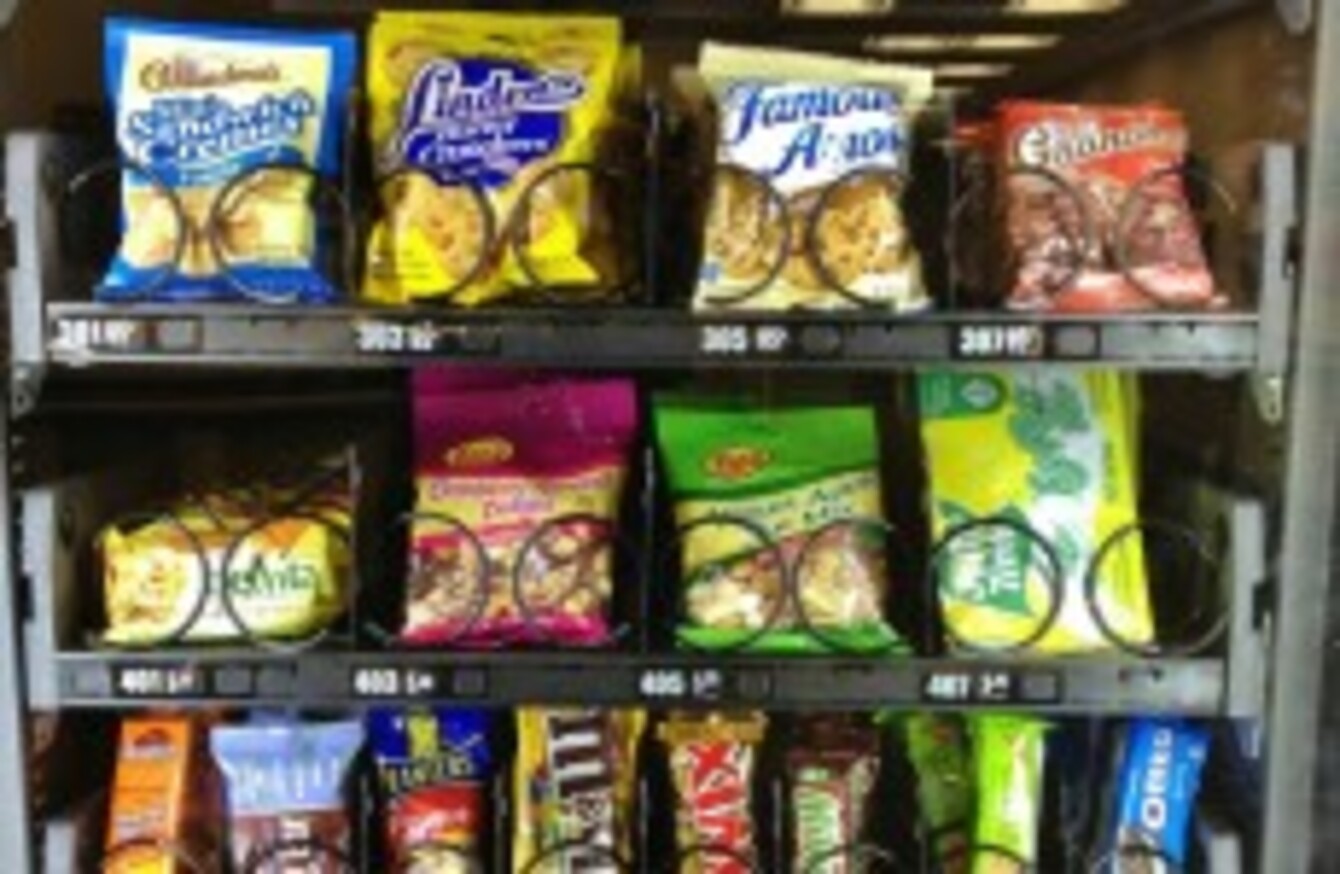 Vending machine
Image: shutterstock
Vending machine
Image: shutterstock
THE MINISTER FOR Education Ruairí Quinn announced that new guidelines will be issued to schools on the best way for schools to promote healthy eating, especially where there is a school shop or vending machine.
However, the minister stated that he could not go so far as to "dictate" what is sold in the vending machines.
Vending machines
"While I cannot dictate what food or junk foods schools sell through vending machines, I believe we can work together to also include healthy alternatives and the right information so that young people can make informed choices. I intend to issue advice to schools via a circular shortly," he said.
Yesterday, Children's Minister Frances Fitzgerald said that she saw the promotion of healthy food as a priority within the education system but added that there are industry considerations that have to be acknowledged.
She said that some schools have "entered into contracts with various firms and so the contents of these machines are what they are".
Junk food
He said that the results of the Lifeskills Survey for 2012, showed that there is a prominence of vending machines that sell junk food, rather than healthy alternatives in a significant cohort of post-primary schools, and that there is a need for more positive engagement by some schools with the Health Promoting Schools initiative which is promoted by the Department of Health and the HSE.
While he said the vast majority of primary schools are doing great work when it comes to promoting healthy eating during the school day, which he said is vital to tackling the growing problem of obesity, he said he would like to see "this good work continue into the post-primary sector".
Minister Quinn said that the survey also showed that vast majority of post primary schools are reporting that they are not meeting the recommended time allocation of two hours per week for P.E. with more than 90 per cent in junior and senior cycle not meeting the recommended two hours.
He said work is being undertaken by the National Council for Curriculum and Assessment in relation to the development of new specifications for P.E. at both junior and senior cycle.
The new junior cycle short course in P.E. will be available to schools from September 2014 and at senior cycle, Leaving Certificate P.E. is being developed as a full subject.
Senior cycle P.E. is being designed to provide schools with a framework for a P.E. programme for those students who do not choose to take P.E. as part of their Leaving Certificate, so that every child will do some form of exercise.